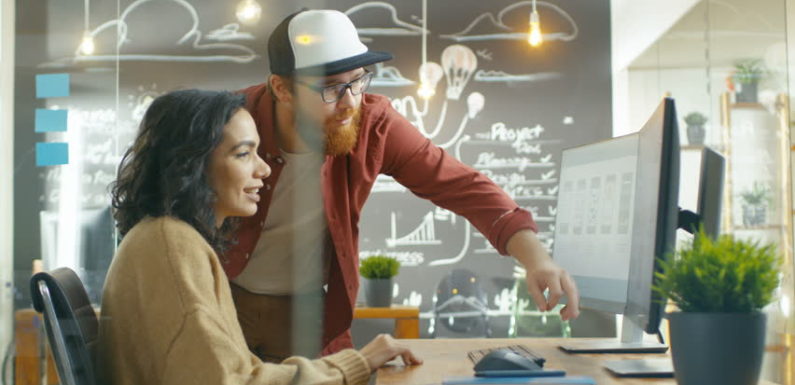 In case you are looking for templates for your free website, you are in the right place. The template is very useful if you need to create your site because you will have the possibility to modify the graphic.
Usually, these templates are paid, but there are many sites that make templates available free of charge.
Remember that if you decide to use a free template for your website you must always be careful with the type of license with which the template is distributed, sometimes it is essential to mention, in the lower part of your site page, who created the template you are using for free.
Let's see them together
Wix
It is one of the best known and used by web designers. With clean and tidy graphics, Wix Test offers a wide range of web templates divided into categories and intended use.
Perfect if you have a company and you don't have much money to spend on creating your site.
Free CSS
It's a great site, and it's perfect if you're looking for free CSS sheets, you'll also be able to buy paid models and you can also preview a preview before making a choice for your site.
Open Designs
This site contains over 2,000 completely free web templates. It is possible to do a simplified search of the template if you already know the style and colour that the definitive website should have.
Thanks to this site you will have excellent models both HTML but also free CSS. Unfortunately, it is not possible to have more fluid models and therefore you will have to rely heavily on the static models it offers, but considering that they are free, it is certainly a great start.
Free Website Templates
Free Website Templates contains a vast list of web templates for every need: for business, design, creative work, agriculture and much more.
StyleShout
Perfect site, competitive, to have many free templates, obviously all for business use.
All free models are offered in excellent quality in HTML and CSS.
Solucija
Solucija offers one of the largest collections of free web templates for your site.
You will have so many choices for a beautiful website and you can also save a lot of money.
OSWD
A perfect site because it ensures you can download over 2000 Xhtml models but also in CSS, excellent if you are looking for something in particular according to your needs.
Thanks to this site, you can also see what the other users' preferences are and so which one's are the most downloaded and we remind you that for this site, you will also be able to take advantage of the excellent preview function, in order to understand immediately if that template does in your case.
WebDev
It allows you to download a zip file with around ten CSS templates. The templates do not have a modern graphic, they are essential, you can choose between two or three columns.
TemplateMo
In this wonderful site, you can find 275 free template templates, you can download them based on the license.
You will also find valuable payment models, there are lots of templates and therefore thanks to this you can have a wide choice.
Template4All
It contains templates for all tastes (HTML, Flash, CSS, Joomla, for blogs, WordPress, myspace, cms, PHPNuke, PHP-fusion and zen cart).
Unfortunately, with this site you will not be able to view a preview and you will not be able to do a search by category. But we must also understand that being a free site, it does not have many functions.
My Free Template Home
In one section of the site, it is possible to download a good number of templates, even if the preview function should be improved.
But you can also find models that are paid, to start structuring your website, our advice is to view even the free ones and the standard ones above all, you will find some really valid templates.
Conclusions
For the creation of your website, it is good that you start with a template that is free, then you can create a template by yourself when you have learned or buy one for a fee.
What we can tell you is that it is good to create a business that is original and unique, because there are many sites that may already be doing the same thing.
Even the logo is very important, a logo must be something that best represents you and that is yours. You will easily find someone who will design it for you, think carefully though and don't choose the first logo you see. We can also recommend the site Canva, always very useful and above all free.
You can have a simple graphic and a free template to get started and you'll surely find it well.
Good website!