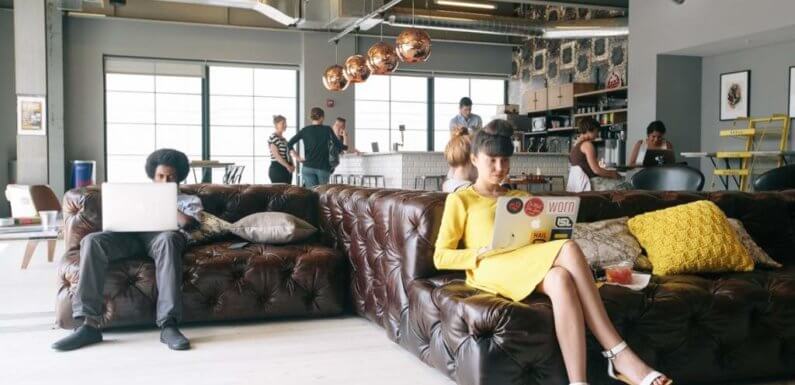 When it comes to survival in the current business landscape, nothing matters more than having a winning advantage, an edge over the competitors that makes you stand apart. While there is no proven formula for doing so, embracing innovation is certainly a differentiating factor. And if it is about identifying such disruptive technologies that have the potential to take your business ahead, IoT deserves a place on the top of your tech wish list. The Internet of Things is much beyond a technology that connects devices to the internet and empowers the users to operate them from anywhere, all with a smartphone app.
Rather than just enabling home automation, IoT has the power to transform business organisations in more than one way. It brings an opportunity to gather key information which can improve its processes, enhance the customer experience and drive innovation as a whole.
According to Gartner estimates, there would be more than 25 billion IoT-connected devices in place by 2020 and we have probably reached the figure already.  Before knowing more about how technology can drive a competitive advantage for your organization, it becomes imperative to understand how it actually works.
IoT- How it Works in the Business Context?
When it comes to the business context, technology is all about leveraging data to take people and processes in the right direction. Basically, organizations use an ecosystem comprising the internet of things and cloud solutions for taking collaboration to the next level. The data gathered from the connected devices is fed back into the cloud, from where it reaches people in the organisation. They can use the insights to make better and faster decisions which enhance the processes accordingly.
Further, connecting the IoT tech with team collaboration tools ensures that all the agents can be on the same page and deliver the best experiences to the customers through collaborative efforts. In a manufacturing scenario, the technology can be coupled with artificial intelligence to gather accident-related data and analyse it for safety purposes.
Similarly, it can help in predicting critical failures and enabling managers to resolve concerns even before they happen. Considering the immense potential that the technology can serve, knowing more about these benefits makes sense. After all, you would want to understand how worthwhile it would be as an investment for your organization.
The Unmatched Benefits of IoT for Businesses
When it comes down to listing the benefits of the technology for businesses, it would be a long and impressive list. Here are the clear advantages of investing in a solution empowered by the internet of things.
First and foremost, you can expect to enhance the productivity of your workforce as these solutions keep the employees well-informed, enable better coordination with teams and clients and reduce mismatch of skills.
Connected operations promise to be smooth apart from being highly productive. Whether it is smart manufacturing, supply chain or customer communication, you can expect every operation to run seamlessly with this technology in place.
Since connected sensors facilitate asset tracking, you get your real-time insights and can monitor them at all points in time. With this comes the advantage of improved asset utilization and preventive maintenance.
Apart from real-time analytics, it provides access to historical analytics as well. You can use the historical data to build a predictive model and address the issues even before they plague the operations.
The technology brings new ways to enhance the business workflow, improve the processes and interact with the customers. Together, these aspects can have a transformative impact on the organisation.
The IoT not only makes it possible to strengthen the physical security of an organisation but also offers a multi-layer security feature for protecting the business data and privacy as well.
Optimally working equipment, productive employees and high-customer retention rate together translate into effective cost optimization for business. Even if you spend on IoT-empowerment, you will end up saving in the long run.
Securing a Winning Advantage with the Internet of Things
Now that enough has been said about the unmatched benefits of the technology, you would want to know how it can get you ahead in the competitive landscape. Here are some ways it can secure a winning advantage for your organisation.
New Data Unlocks Expansion Opportunities
The more you understand your day-to-day operations, the easier it becomes to make well-informed and effective decisions. And it all boils down to data that you can collect about these operations, which is exactly what IoT can help you with. It offers real-time data and insights that you can use for analysing and tracking the performance of assets and people. Further, you can even rely on these insights for making contextual decisions to enhance performance and unlock new opportunities in the long run.
Better Experiences with Insights into Customer Journeys
IoT can play a significant role in improving customer experiences as well. The first step in this direction is to understand your customers and their journeys across the buying cycle. Coupled with artificial intelligence, the internet of things can offer real insights into customer behaviour, needs and expectations. Based on these inputs, you can take the right measures to deliver to their expectations and ensure that they stay with your business rather than gravitate towards a competitor.
Better Experiences Translate into Greater Satisfaction
Not only does the technology pave the way for creating better customer experiences but enable greater customer satisfaction as well. The data that comes through the connected devices has a huge potential when it comes to realigning the interactions between the agents and customers. They actually know what customers want and this is not just guesswork, it's real, tangible data.
Further, connecting IoT tools with collaboration apps is even a better idea for taking customer satisfaction to the next level. When everyone on the team has access to the same information and tools in a cloud-connected ecosystem, teams can work together more efficiently and solve customer problems quickly, regardless of their complexity.
Greater Efficiency and Flexibility for the Business
When it comes to unleashing the competitive edge with the Internet of Things, the benefits of flexibility and efficiency can make all the difference for any business. The expansion of connected devices within the modern ecosystems digitises and simplifies the business environment as a whole. Things can get even better if you leverage the automation opportunities offered by the technology because they can eliminate the repetitive tasks and reduce the employee workload significantly. With this, people can actually focus on more creative and complex tasks. Moreover, automation translates into extensive cost savings as the company can manage without large teams.
What Next!!
Needless to say, the possibilities of IoT are endless and so are the opportunities it can bring for your organisation. However, proper implementation of the technology is what you need to unlock these possibilities and opportunities for your business. There are myriad challenges that come with innovation, so you need to be ready for them even before you go ahead. Connecting the right tools, processes and operations in the ecosystem is important and so is ensuring that your team is trained and equipped to use the data so obtained. And everything depends on the technology partner you choose to create and implement these solutions.