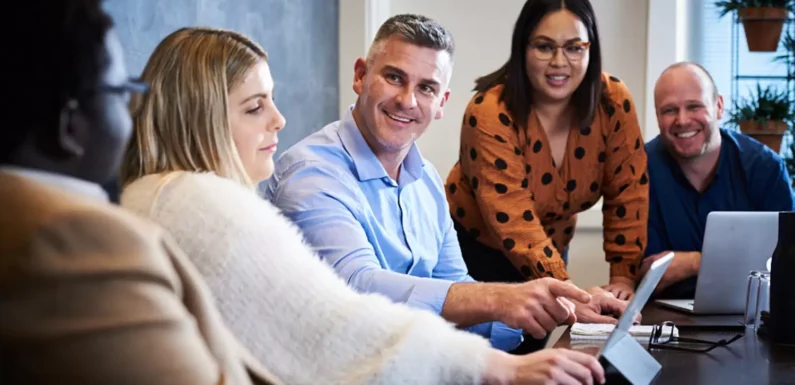 Engagement is at the core of social media marketing. Simply posting content without engaging your target audience won't suffice if you want success – to achieve maximum effectiveness you must actively interact with it and interact with them directly. But what exactly is engagement, and how can I increase it? In this blog post, we will cover this essential concept along with strategies to increase it – whether you are new to social media marketing or an experienced practitioner, these tips can take your game one step further.
The Importance Of Audience Engagement
Audience engagement is key for social media marketing success. It helps set your brand apart and create loyal customer bases; without it, your content would become noise among other posts on social media.
Engagement occurs when people actively listen and interact with your brand – this could include likes, comments, shares, and direct messages.
Engaging followers on social media increases their likelihood of remembering and returning to your brand while spreading the word about your business further via their networks.
Audience engagement provides invaluable insights into how well your content resonates with its target market. By tracking engagement metrics like clicks or shares, you can tailor future campaigns accordingly and maximize results.
Simply stated: to achieve real results from social media marketing efforts – such as higher conversion rates and greater return on investment (ROI) – audience engagement must come first.
Strategies to Increase Social Media Engagement (pdf)
One of the main challenges businesses face with social media marketing is increasing engagement. Here are some strategies that may help your social media channels increase engagement:
Post Consistently

: Posting frequently on social media platforms is essential to creating an engaged following and maintaining a solid presence online.

Include Visual Content

: Posts that feature images or videos tend to get higher engagement than text-only posts.

Encourage User-Generated Content

: By encouraging your followers to create and share user-generated content related to your brand, you can increase engagement while building community among followers.

Pose Questions and Respond to Comments

: Asking open-ended questions in posts or captions can encourage followers to respond with their thoughts or opinions, while promptly and thoughtfully replying to comments shows you value their input.

Launch Social Media Contests or Giveaways

: Launching contests or giveaways can generate excitement among your target audience while raising visibility and engaging them more actively in your brand's journey. Social media contests or giveaways provide an ideal way to increase participation from them all at the same time.
Implement these strategies into your social media marketing plan and you will increase engagement with target audiences – leading to better results for your business by Mastering the Art of Social Media Advertising
Building Relationships and Fostering Community Engagement
Social media provides more than just an outlet to promote your products or services; it's also an avenue for building relationships and community involvement that can attract new followers, retain existing ones, and convert them to customers.
One of the key ways to build strong relationships on social media is through responsiveness: be prompt in responding to comments, messages, and reviews by showing your audience that you value their input. This will demonstrate your appreciation of their thoughts and ideas and show your audience that their opinions matter to you.
Content that resonates with your target audience can also help foster community engagement. Conduct surveys or ask your followers for their input regarding what type of posts they want more of; this information can then help tailor your content strategy accordingly.
Hosting contests or giveaways on social media platforms can be an excellent way to foster relationships and increase engagement, giving users an incentive to follow, like, share or comment while receiving something in return.
Establishing relationships and encouraging community engagement must be central to any social media marketing plan; doing so creates loyal followers who will advocate for your brand while simultaneously drawing in new customers.
Audience Engagement on Social Media Platforms
Engaging the target audience through social media requires multiple forms of interactions between a brand and its followers, likes being one common example. They show someone found your content enjoyable enough for them to acknowledge it with just one click.
Comments provide another method of engagement between brands and their audiences, enabling individuals to give feedback or ask questions directly about a post.
Shares or retweets are another form of engagement that allows content to reach a broader audience beyond just its initial follower base, furthering brand recognition and potentially drawing in new fans who might be interested in what you have to offer. This helps increase brand recognition while potentially drawing in potential new followers who might appreciate what is offered.
Direct messages (DMs) offer individuals a way to engage with brands privately, creating opportunities for customer service inquiries or personalized discussions.
Engaging users through contests or giveaways is an engaging opportunity that encourages users to interact with your posts and share them among their social networks, helping to foster community involvement while expanding brand recognition.
All these engagements serve different functions, yet all lead to one common objective – forging strong connections between brands and their audiences through active interaction on social media platforms.
Conclusion
Audience engagement is an integral component of social media marketing, as businesses risk alienating their followers without it. By employing strategies such as creating high-quality content, forging relationships with followers, and analyzing metrics to determine what resonates best with their target demographics, businesses can increase audience engagement across their platforms.
Staying informed on emerging trends in social media advertising and promotion will enable your brand to keep expanding its presence online. Remember that engagement should never just be about numbers; making genuine relationships with those interested in your brand should always take precedence.
By prioritizing audience engagement in your social media strategy and consistently creating valuable content that speaks directly to them, you'll be well on your way toward realizing success with social media marketing.