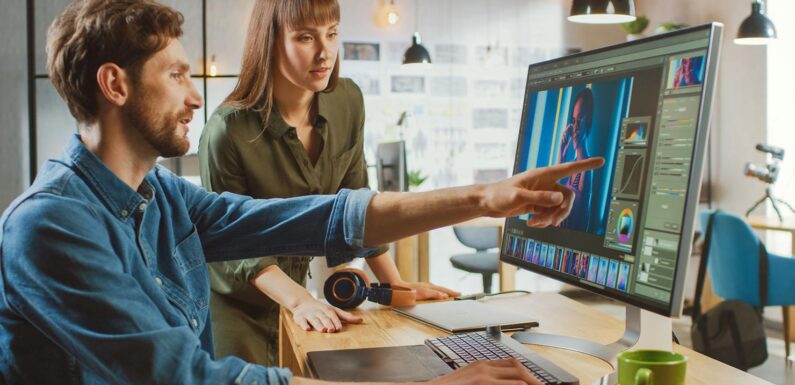 You don't need to search heaven and earth for services in today's world to convert your photos into paintings (or at least edit them to look like paintings.) Photoshop stands strong as the perfect software to convert a photograph into a painting, but that is the hard way. Luckily, there is also a smart way with a photoshop alternative for a photo editor. You don't need Photoshop because in true millennial lingo, 'There's an app for it.' Join us as we discuss the top software applications to turn a photo into an art print available for desktop, Android, and iOS.
The best mobile apps to turn photos into paintings
1. Prisma
Let's start with the application that was the originator of 'painterly' photos. Prisma happens to be the most popular and feature-rich apps for turning photographs into paintings. Prisma is free on the AppStore and Google Play, barring virtually unnoticeable resolution deficiency; it offers a truly awesome output.
For unrestricted access to Prisma's features, the paid subscription costs a minimal amount of $5 a month.
Prisma supports over 300 diverse painting styles and can even mimic the techniques of art greats like Picasso, Dali, and Munch.
With Prisma, users gain access to multitudes of filters, allowing them to recreate the exact look they desire for their photo painting. With a wide set of photo editing sliders like contrast, exposure, sharpness, hue, and saturation, Prisma can offer users a truly world-class finished product.
2. PicsArt
Lovingly termed as a 'mobile Photoshop' PicsArt offers users access to paint on effects, filters, liquefaction in addition to traditional photo editing sliders. With PicsArt, you can make only part of your photo look like a painting given its precise selection, and BG isolation presets. PicsArt also sports a large effects gallery that can manipulate your photo with effects ranging from a neon outline to an exquisitely detailed pencil sketch. PicsArt's photo retouching services are easy to use and cost-effective as well.
Beating Prisma, PicsArt can function solo and complete tasks that would normally require more than on-app when it comes to versatility. This means that your screen remains unclogged and your compute resources are not over-exerted. But there's a catch. PicsArt is easily one of the biggest apps on this list, and its sheer versatility can prove disorienting to newer users.
3. Brushstroke
Brushstroke is yet another feature-laden application designed specifically to create a 'painterly' effect over images. It sports an ultra-precise and high-utility selection of tools that users can deploy to their photograph to painting conversion endeavors.
Brushstroke offers users advanced options such as the choice of painting style, canvas type, texture variations, and AI-generated color palette suggestions.
The app also offers users the light-hearted option of adding their personal 'signatures' to the paintings they create. Brushstroke works alongside multiple printing service providers for excellent printing services for your photo painting. Try Brushstroke for your wedding photo editing for an extra bit of jazz.
The only drawback of Brushstroke is that it is an app exclusive to iOS, which means that the other mentions on our list will have to suffice for our readers.
4. Portrait Painter
True to its name, Portrait Painter works best on portraits of people or pets. Nothing stops you, the user, from uploading a landscape. Rest assured, the quality will be perfect, but this app truly shines when it comes to turning images of people into paintings. Portrait Painter sports multiple features and customizations and suggestions regarding perspective, color pallets, distortions, and blurs.
The app sports adjustable brush types, canvas types, and textures so that your final image is exactly what you want it to be.
With Portrait Painter, you can turn your pictures into paintings and your digital images can now break free of your device's screen, given that users can order a custom print of their creation through the app's printing partners. Much like Brushstroke, Portrait Painter is also an iOS-only application, but fret not; we have others entrants that work just as well on the OS of your choice.
5. Waterlogue
For users who are specifically looking to convert their photos into watercolor paintings, Waterlogue is the best option. While its features are not as extensive as the other mentions on our list, Waterlogue caters to its niche exceptionally well.
The app sports 14 different preset, each with unique pen outlines and color blends to convert photos to paintings. Users can manipulate the consistency and how the 'paint' spreads, facilitating true-to-life replications of how colors run together in an actual watercolor painting. Users can choose the sharpness of the objects in their photo painting, adding an extra level of believability to the final output.
6. Pikazo
We have now reached perhaps the most versatile and feature-rich photo to painting software ever made. Picazo comes packed with hundreds, yes literally hundreds of paint-identical filters. It also offers the user the option to upload their photos and create a custom preset from scratch.
Pikazo sports image manipulation sliders such as hue, saturation, exposure, levels, and curves offer users the option to share and print their images directly from the app.
Pikazo stands taller than applications with mere presets, given the customizations it offers to its users. Available for free both on iOS and Android, PIkazo is a 'must-have' in your photo-to-painting arsenal.
Tips to make your photos look even more like a painting.
We have already listed the best apps that can convert your photos into paintings or you can hire photo retouching services to edit your photos. The process of conversion is quite similar across the list, wherein after downloading the app, the users simply upload the photo/photos they would like to convert and then play around with sliders and filters. For a truly appealing output, make sure that your photos are of the highest quality. Contrasting colors in images truly make the final output pop. For portraits, soft-focus photos work amazingly well.
Make sure to choose an app based on the type of photo you wish to convert. While some apps like Portrait painter work best for people, others like Prisma work beautifully for landscapes and still life.
The painting style you choose also has a lot to do with your output. Choose classical paint styles for portraits and neo-modern styles for landscapes. Some of the apps mentioned in our list offer further customizations to their painting style presets, allowing the user complete control over the final output.
Summing up
Converting a photograph into a digital painting is an awesome way to perk up an otherwise un-noteworthy photo. Imagine all the looks a massive painting in your living room will get. Converting your photos to paintings can make a powerful statement whether you decide to display it at home or in your workplace. Thanks to the tech advancements of today, now you too can create a digital masterpiece that can stand shoulder to shoulder with works created by the greatest artists of history.