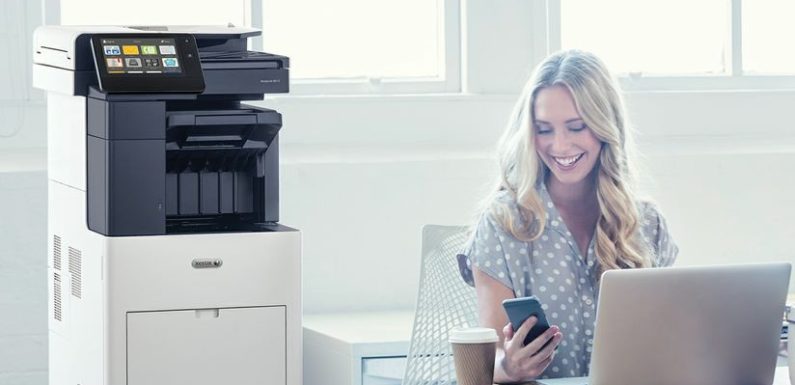 Managed printing solutions help optimize business printing costs and also help establish a sustainable and cost-saving print culture throughout the organization. By managing the printing hardware and software remotely, managed print services enable businesses to save money and free up the in-house IT team to do more important tasks than fix everyday printing issues.
Companies that provide managed print solutions to business organizations focus mainly on streamlining print activity within the organization, maintaining the print infrastructure and offering cost-effective solutions for production printing. The benefits of outsourcing your document and print management to an experienced company are many, nine of which are listed here.
Lower costs
As an expert managed print service provider takes over your document printing needs, they figure out the why's and how's of printing across departments and provide solutions focused on optimizing your resources in order to reduce consumable and maintenance costs.
A more disciplined print environment and greater monitoring ensure better use of resources, which leads to cost reductions. Moreover, professional printing experts help weed out outdated technology and excessive devices and suggest more efficient and productivity-enhancing technological solutions apt for your business. All of this can bring down your printing costs by a third.
Greater understanding of printing needs
Professionally managed print services provide a business with a deeper understanding of their print environment, which helps them dissect the printing and related costs department-wise. This helps the business achieve greater efficiency in its operations by redefining its print needs and realigning the print budgets accordingly.
Greater sustainability
An average office employee prints hundreds of documents per year, using thousands of sheets of paper in the process. Ironically, most of these documents are not used more than once and many do not need to be printed at all.
A managed print solution can help curb wastage of resources in your organization and thereby reduce your environmental footprint by employing printing best practices and introducing technology that curbs misuse and wasteful expenditure.
Greater security
With cyber attacks becoming a common occurrence, information and document security have gained a renewed focus, prompting businesses to look for solutions that fortify their systems against data breach. When a managed print service assesses your company's print environment, they can help identify and plug any data security loopholes.
A printing system that's tightly monitored by an outside agency is undoubtedly more secure.
Enhanced efficiency
As your printing processes get streamlined and the consumables, hardware and software are constantly managed by a paid service, there will be fewer breakdowns and out-of-stock situations, leading to increased productivity and greater efficiency.
By utilizing cutting-edge tech such as cloud print, managed print solutions enable your organization to reap the benefits of technology aligned to your needs. Moreover, a well-oiled printing system is itself a morale booster for employees as well as the IT department.
Easy scaling
As your business grows, your print fleet will need to be updated to adapt to your growing printing needs. Leading managed print services such as xeretec.co.uk have the resources and know-how to scale their operations in tandem with the needs of a growing business. They are well-versed in the management of the latest print software and hardware solutions, which gives them the ability to offer a tailor-made solution for your business.
Time-efficient practices
Print management companies monitor your print infrastructure remotely, which frees up space and time in your office. Not only this, with real-time monitoring, they are able to identify possible outages and faults in the system and fix issues in time.
When you hire a high-quality managed print service, you can be assured of proactive customer service, thus reducing service calls to a minimum and helping your employees to focus on their work.
Reduction in capital expenditure
As outdated, faulty and unnecessary equipment is removed and consumables procurement is streamlined, your company's investment in print infrastructure is reduced considerably over time. By optimizing your existing infrastructure and introducing cost- and time-efficient solutions to address pain points, a managed print service helps you gain greater control over your capital expenditure.
Greater accountability
Employees cannot be expected to keep track of how much printing resources they are using. There needs to be a monitoring agency to help them understand best practices and cut unnecessary printing.  A professional print management service does just that. It studies print patterns in your organization and points out inefficiencies and unproductive practices.
You can keep track of the printing usage of each department, which helps cut wastage and fix accountability.