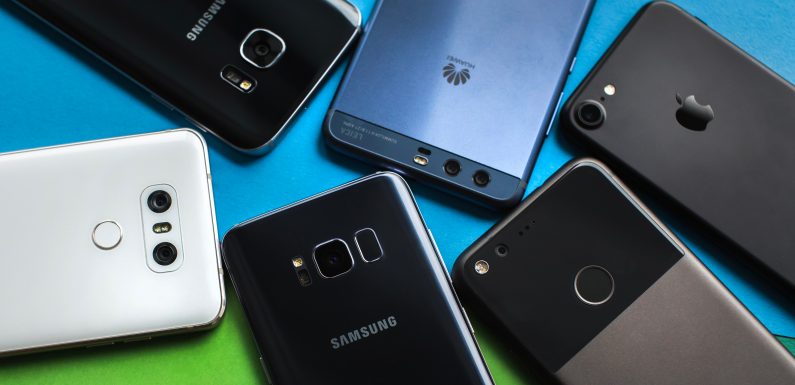 Smartphones are dominating the world with their presence in every household, and in every hand. Our lives are incomplete without smartphones now. All our dealings, be it personal or professional are done through smartphones. Long gone are the days when people would rely on letters because we can reach our loved ones sitting thousands of miles away in just seconds, all thanks to smartphones.
And it is not just communication that has become easy through smartphones. This little device carries so many things in it that can make our life a lot easier, for example, camera, work tools, music, books, and even wallets. People are ready to spend a good whopping amount of money to buy their favorite phones. There have been crazy trends on social media where people are even pledging to sell their kidneys if they have to, just so they can afford their favorite phones which are very expensive. But rightly so, as all these phones have commendable features.
There are few phones that had everyone drooling over the e-stores, and had many head over heels because they were just so awesome with their uber cool features.
1. Samsung Galaxy S8 Plus
Samsung mobile prices have always been worth the device whenever it comes to choosing the right phone with the perfect features. It has all the brilliant specs that every smartphone lover ever dreams of. The phone is bezel less, and has a huge screen. But even then, the phone is very easy to hold.
The display has a wonderful end-to-end screen that gives space for more content. The surface is smooth, and makes the phone look absolutely beautiful. It has a lovely glass which dissolves into the aluminium cover and gives the phone an incredible symmetry. It has a fingerprint scanner with a Face ID along with iris scanning to access the phone apart from the phone locks.
The camera of the phone is really good with 12 MP Dual Pixel Sensor. It also has an 8MP front camera with good image result. Driven by world's first 10nm processor, Samsung Galaxy S8 Plus is very powerful and fast, and can work in dust and rain. And as a cherry on top, it has a wireless charger. This makes the phone the best phone of 2017.
2. iPhone X
The phone's name is enough for everyone to drool over it because of the brand of Apple. The phone has been on the news and in every discussion ever since its launch. It is on everyone's wish list. iPhone X is the phone that everyone wants but only few can afford. It has an all screen design with 5.8 inch super retina screen. The screen is immersive and covers the phone till the corners. iPhone X has a 1,000,000 to 1 contrast ratio.
The phone has surgical‑grade stainless steel along with wireless charging. It is water and dust resistant. There's no home tab on phone and just takes one swipe to be on the home screen. iPhone X has dual 12 MP cameras and can work instead of a DSLR. The phone has A11 Bionic chip, which is the smartest chip and its neural engine can perform 600 billion operations per second. The phone takes Augmented reality experience to the new level in games and apps.
There's nothing in this phone that wouldn't surprise us. It has unbelievable specs. It is rightly said that iPhone X is the phone of the future.
3. Google Pixel 2
The phone claims to have the best camera on the planet, and it does. The best thing about Pixel 2 is its camera results. The phone might not have a bezel-less design but it is still one of the best phones out there. The phone has dual front-facing speakers. It has a 5-inch screen but all your friends would still want to fit in it because of the photo and video quality.
The phone is waterproof and can survive underwater up to 1m or 3.3ft down for an hour. If the design is ignored and the functionality is preferred, the phone would beat every other phone.
4. Huawei Mate 10 Pro
The phone has the best flagship on the market, and this is one of the reasons Huawei Mate 10 Pro makes it to Top 7 phones of 2017. The phone has OLED technology with an 18:9 aspect ratio like iPhone X. The phone runs on Android 8, the latest version of Google's operating system. The phone has better battery than Note 8 and iPhone X.
The phone has an f/1.6 dual-lens camera and very sleek design. It is certainly a great phone, and what makes it even more incredible on the list is that the phone is from Huawei, a company that has achieved fame for its brilliant devices in the year 2017 when every smartphone company has innovations in their phones.
5. Samsung Galaxy Note 8
The phone is claimed as the most feature-rich phone one can ever buy. It has a huge 6.3-inch 'Infinity Display. The phone is 9mm taller than any Note phone. Its deep sea blue color makes it very beautiful. Note 8 is water-resistant up to 1.5m and can sit in water for 30 long minutes.
It is a bezel-less phone and the new sensation in smartphone's market. The phone has brightness up to 3K resolution with mobile HDR premium, along with wider color gamut. There's no phone that can beat these features of Note 8. It has even made up for the reputation of the company that S7 edge ruined.
6. LG V30
The LG V30 gets the title for LG's flagship phone for this year for the amazing specs. The phone is very bold with its incredible features. It has very bezel in its design which makes the screen stand out. Considering the technology involved in the phone that makes it as awesome as it is, the phone is very light in weight.
The phone has a stunning 6-inch OLED display with 2,880 x 1,440 resolution. The phone also has a cool camera with brilliant results. The gorgeous features of this phone make it stand out among all other phones and makes it one of the best phones from 2017.
7. iPhone 8+
iPhone8+ also makes it to this list with its new glass and its two tone effects along with other cool features. iPhone has always been everyone's preference, and this year it is the same. iPhone 8 has a six-core A11 Bionic processor and an extra gigabyte of memory which steps up the game of multitasking.
The phone has a nice portrait camera and the front and rear cameras have always been great on iPhones. There's bezel but iPhone 8+ still looks awesome.