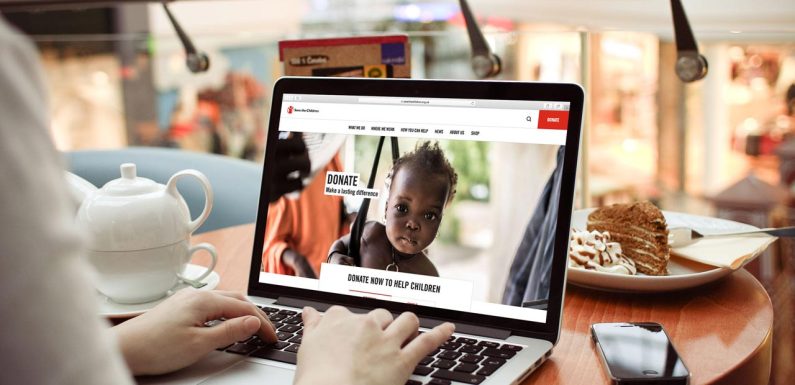 We understand how difficult it is to choose the right charity donation software for your nonprofit organization. We know you are looking for the best match of donation software that fulfils your organization's requirements.
There are so many advantages to using Non-Profit Donation Software. It will help you to streamline your donation management, donor management, fundraising, accounting management, administration management, online payments, and many more.
So, from our experience and expert advice, we have filtered the top 5 charity donation software for your organization that will manage your donations, save time, and increases your work efficiency.
In this blog, you can check out all the features, benefits, and prices of listed charity donation software. Then, decide which one is most suitable for your organization.
What Is Charity Donation Software?
Charity donation software is an online tool specially designed for nonprofits, churches, and charity organizations to manage & track bulk donations, record donor information, fundraising, and many more things in one common platform.
Yes, you heard it right!
Donation Database Software is technically built to overcome the management stress of nonprofits.
Accounting management, fundraising campaigns, administration management, report generation, analysis, online payments, automated receipts, everything is performed by charity donation software, if you choose the right one.
You can also customize the features as per your organization's needs if the donation software is providing customization services.
Charity donation software takes responsibility for managing all your donations and gives you the opportunity to focus more on the causes you are working for. This way, you can save a lot of time and enhance work efficiency.
Some donation software also provides communication tools to maintain good relationships with donors. This charity software is available for free and in paid subscriptions also. You can pick any by considering your organization's needs.
Hence, a little investment in Charity Donation Software is a key to relaxation as a nonprofit organization. Don't worry about security; your donors' data stay safe within the donation database software.
Common Feature To Look for In Charity Donation Software
When selecting charity donation software, there are several common features to look for that can enhance the efficiency and effectiveness of your donation management process.
Have a look at the key features of donor software to consider:
Online Donation Processing
xThe software should provide a secure and user-friendly online platform to accept donations from individuals or organizations.
The software should have a robust donor management system that allows you to store and organize donor information, track donation history, and communicate with donors effectively.
A comprehensive reporting and analytics feature is essential to track and evaluate the success of your fundraising efforts.
Integration and Compatibility
Ensure that the charity donation software integrates smoothly with your existing systems, such as your website, CRM (Customer Relationship Management) software, and accounting tools.
Fundraising campaign management of software should allow you to set fundraising goals, track progress, and promote campaigns through various channels, such as social media integration and email marketing.
Donor data security is crucial. The software should employ robust security measures, including data encryption, secure payment gateways, and compliance with industry standards like PCI-DSS (Payment Card Industry Data Security Standard).
Tax Receipts and Acknowledgments
Look for software that automates the generation and distribution of tax receipts and acknowledgments to donors. This feature saves time and ensures compliance with tax regulations.
These features can vary depending on the specific needs of your organization, so it's important to assess your requirements and select a charity donation software that aligns with your goals and objectives.
Top 5 Charity Donation Software
1. DonorKite
2. Planning Center
3. Aware3
4. Denari Software
5. Intelicle
Let's dive into the listed charity donation software.
DonorKite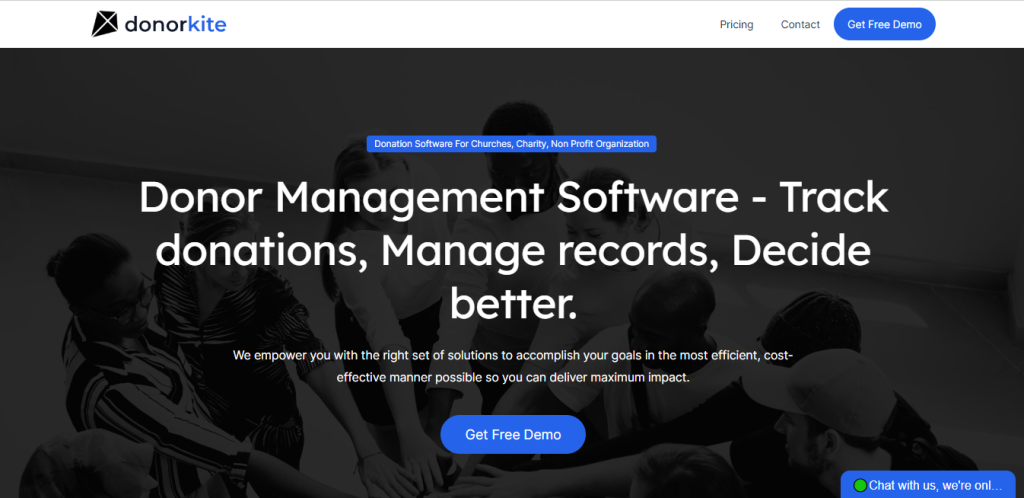 DonorKite is a charity donation software that provides comprehensive features for donation management, payment integration, and fundraising.
Also it offers customization feasibility of features to set your software as per your nonprofit's needs. This is the reason why DonorKite owns the first place in our list.
To earn the faith of consumers, A 30 days free demo is provided by DonorKite. An organization can utilize all the services offered by DonorKite for straight 30 days and then decide whether to take a subscription or not.
Here is the great thing about DonorKite is, it's not a donor management software Australia, Canada, or the UK, but any organization can take advantage of this software from any location in the world.
Let's see all the DonorKite's features and benefits;
Key Features Offered By DonorKite
DonorKite database offers complete assistance to manage donations and record the donation history.
Anybody can pay online through multiple payment platforms from websites and mobile apps through DonorKite.
The automated receipt production feature of this Church Donation Software allows you to send receipts to donors' email addresses often or on a set schedule.
When tracking contributions, our charity donation software accurately records the time, date, donation amount, and donor information.
Regular reports on your donation history are provided by DonorKite. This will enable you to increase your fundraising efforts by determining the past donation behaviour of the donor.
DonorKite provides the feature to manage team members' information and consistent communication. The member's data is editable whenever you wish.
You can handle several fundraising campaigns for various causes with DonorKite's assistance. Internet communication is available to a large number of people.
The donor profile data, which includes names, phone numbers, and email addresses, will be safely stored in the DonorKite database.
All of the donor and donation information will be shown in a comprehensible tabular style on the DonorKite dashboard.
This programme can offer donors a simple control panel where they can access their profile information and prior donation records.
A number of payment processors, including 2CheckOut, Stripe, and Paypal, will be integrated with the DonorKite.
You can add additional features as required by your organization using DonorKite's customising options.
Top Benefits of DonorKite
With the help of DonorKite, you may manage numerous fundraising campaigns, improve your efforts, and connect with a huge online audience.
When updating to the newest version of this software, you can import or export the donation data.
The DonorKite platform makes managing team members exceedingly straightforward and easy. It is simple to make changes to the team members' information as needed.
Because the DonorKite programme automates all organisational administration tasks, you will be able to focus more on your business.
You may keep in close contact with donors by regularly communicating with them using the DonorKite platform.
The reporting structure of DonorKite offers insightful information on fundraising and donor activity.
What Is The Cost of DonorKite?
30-Day Free Trial: By providing a free trial, the DonorKite charity donation management software fosters greater trust between churches and the DonorKite personnel.
DonorKite charges $49 per month as its initial subscription price.
The subscription plan is available both monthly and annually.
You must visit the DonorKite website for further information.
Planning Center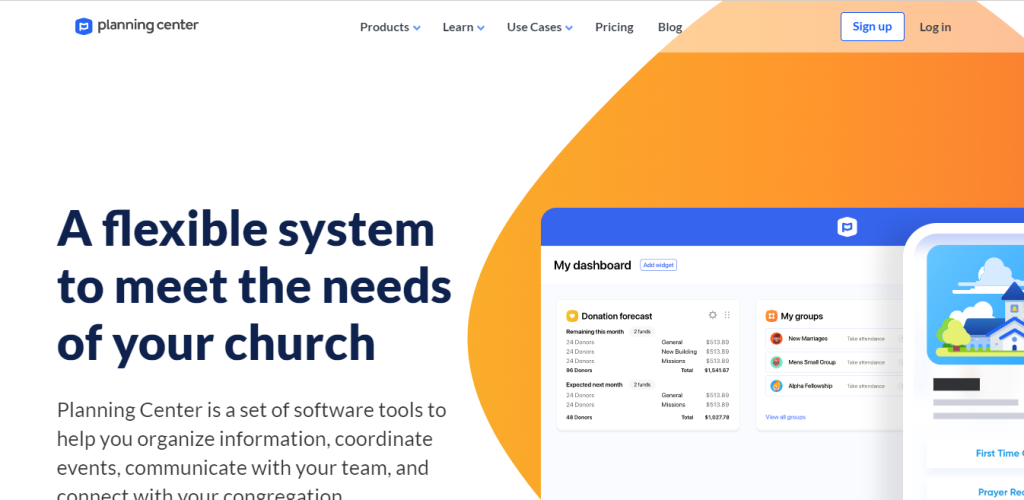 Planning Center specifically proved beneficial for churches. It's a donation management software designed to record information, manage events, communicate with team members, and maintain good relationships with donors.
Now, Checkout the features and benefits provided by Planning Center:
Key Features Offered By Planning Center
Planning Center offers a feature for secure donation processing and accurate reporting to complete the online donation process.
With the Planning Center, you can communicate with your team members and community group of the organization by making groups.
Top Benefits of Planning Center
For event management, the online registration sign up and payment collection is completely managed by the Planning Center.
You can manage volunteer scheduling and volunteer information with the help of the Planning Center database.
What Is The Cost of Planning Center?
The Planning Center asks for the price for each feature.
For example, to add an event registration feature;
The first 5 registrations are free, after that, you have to pay for it.
Let's say $149 / 1000 Registrations
Like this, you must pay the Planning Center for taking benefits of services.
Aware3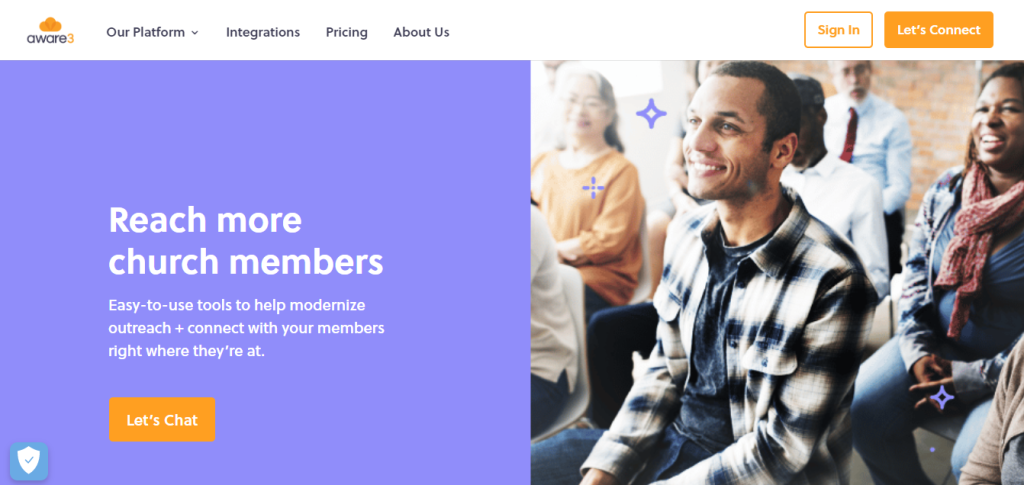 Aware3 is a well-known charity donation management software used to modernize the outreach, donation management, and help you to connect with your organization's team members.
Let's see range of features and benefits offer by Aware3:
Key Features Offered By Aware3
Aware3 offers the most secure online giving platform with multiple payment modes for donors to donate from anywhere.
You can do text messaging to your donors and team members to share any new updates and thank you messages with the help of Aware3.
Top Benefits of Aware3
Aware3 provides mobile accessibility for the best user experience and organization convenience.
You can easily build an event registration form and offer online registration with the tools of Aware3 donation management software.
What Is The Cost of Aware3?
Aware3 charity donation software offers three subscription plans varies with number of features:
1.Basic (Starting from $125/month)
2.Amplified (Starting from $220/month)
3.Premium (Starting from $275/month)
Denari Software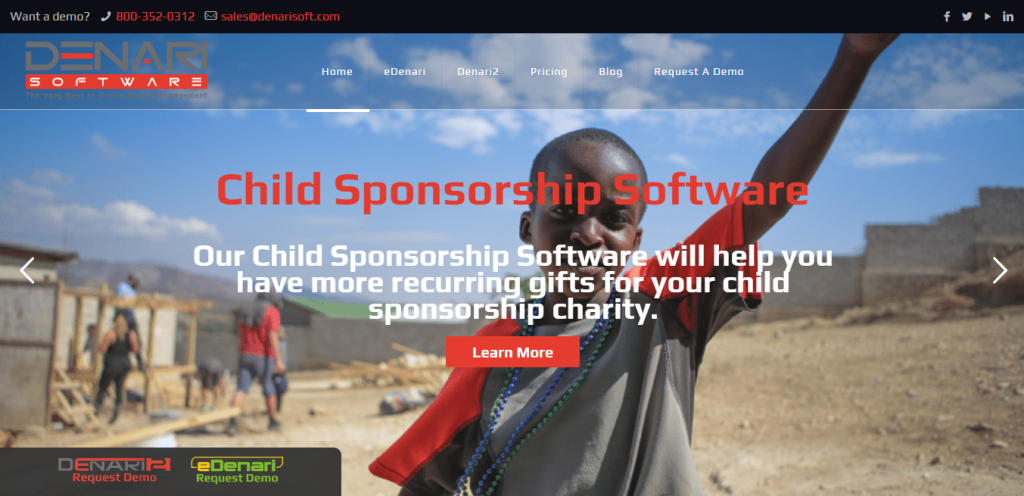 Denari Software provides the services of three software such as Child Sponsorship Software, Missionary Online System, and Radio Share-A-Thon. Where an organization can raise a donation and manage them effectively.
Have a look at the features and benefits offered by Denari Software:
Key Features Offered By Denari Software
Denari Software allows a secure online transaction procedure with CC and ACH. That will help you to gain the trust of your donors for online payments.
With a smart donor database, the Denari Software gives quick access to all donor information.
Top Benefits of Denari Software
The Denari Software provides an easy intuitive dashboard to manage all donation programs and an easy navigation for fundraising.
You can manage multiple fundraising programs and track their progress with Denari Software, so you can enhance the fundraising for your organization.
What Is The Cost of Denari Software?
Denari Software charges on the number of users.
Let's say, Monthly rate and set up fee is $99 + $200 SETUP on 1000 users.
For more information visit the website.
Intelicle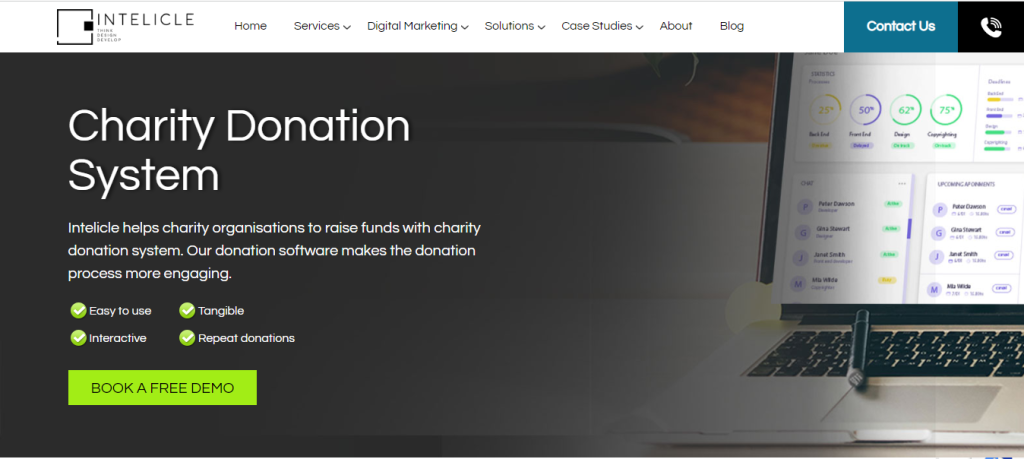 Intelicle is an advanced charity donation system used to manage the number of donations. It is easy to use and tangible in nature, anybody can learn it and use it for their nonprofit organization.
Here, we have listed the features and benefits provided by Intelicle:
Key Features Offered By Intelicle
Intelicle offers comprehensive charity management services with fundraising database records.
This charity software offers a sign-up portal for new team members and keeps a record of old ones.
Top Benefits of Intelicle
Intelicle has a strong donor database where all the profile information of donors and donations are recorded securely.
This donation software provides easy and understandable reporting on donations. So you can analyze the donor behaviour.
What Is The Cost of Intelicle?
The price details of Intelicle are not released by the service provider. You should visit the website for more information.
Conclusion
In conclusion, the availability of top-notch charity donation software has revolutionized the way organizations manage donations, ultimately leading to increased work efficiency and saved time.
These software solutions provide a wide range of features and functionalities that streamline the entire donation process, from accepting contributions to managing donor information and generating comprehensive reports.
The top five charity donation software options discussed in this article have proven to be valuable assets for nonprofit organizations and charitable institutions.
With their intuitive interfaces, robust donor management capabilities, and seamless integration with popular payment gateways, these software solutions have simplified the donation process and made it more convenient for both organizations and donors.
Furthermore, the automation features offered by these software solutions, such as recurring donations and automated receipt generation, have significantly reduced administrative burdens, allowing organizations to focus more on their core missions and activities.
The ability to track and analyze donation data in real-time has also empowered organizations to make informed decisions and develop effective fundraising strategies.
By leveraging the power of technology, these charity donation software options have not only made the donation process more efficient but have also enhanced transparency and accountability.
Donors can have confidence in knowing that their contributions are being utilized effectively, and organizations can provide clear and accurate reports on how funds are being allocated.
In simple terms, the charity donation software solutions are instrumental in helping organizations manage donations, save time, and increase work efficiency.
These software tools have transformed the way charitable institutions operate, making it easier for them to make a positive impact on society and fulfill their philanthropic goals.
With the continued advancement of technology, we can expect further innovations in this field, ultimately benefiting both organizations and donors in their noble pursuit of making the world a better place.
HAPPY CHARITY!!!!!
Frequently Asked Questions (FAQs)
What is charity donation software?
Charity donation software refers to a specialized software solution designed to streamline and manage the process of accepting, tracking, and managing donations for nonprofit organizations. It helps charities effectively manage their fundraising efforts, saving time and increasing work efficiency.
Why should I use charity donation software?
Using charity donation software offers several benefits. It enables nonprofits to efficiently manage and track donations, simplifies the process of accepting online donations, provides reporting and analytics tools to evaluate fundraising campaigns, and helps build strong relationships with donors. Overall, it saves time, increases work efficiency, and enhances the effectiveness of fundraising efforts.
What are the top 5 charity donation software options?
The top 5 charity donation software options, known for their features, functionality, and user satisfaction, are: DonorKite, Planning Centre, Aware3, Denari Software, and Intelicle
What features should I consider when choosing charity donation software?
When selecting charity donation software, consider the following features:
Donor management, Online donation capabilities, Fundraising campaign management, Reporting and analytics, and Integration options.
Are these charity donation software options suitable for all types of nonprofit organizations?
Yes, the top 5 charity donation software options mentioned are suitable for a wide range of nonprofit organizations, including small and mid-sized nonprofits, as well as larger organizations. They offer scalable solutions and customizable features to meet the diverse needs of different nonprofits.
How much does charity donation software typically cost?
The cost of charity donation software varies depending on the features, functionality, and the size of the nonprofit organization. Some software solutions offer pricing plans based on the number of users or donors, while others may have a flat monthly or annual fee. It's best to contact the software providers directly to get accurate pricing information based on your specific requirements.
Can charity donation software help with donor engagement and retention?
Yes, charity donation software can assist with donor engagement and retention. Many software options provide features for tracking donor interactions, sending personalized communications, and creating targeted campaigns to foster relationships with donors. Additionally, the reporting and analytics tools offered by these software solutions can help identify trends and preferences that contribute to effective donor engagement and retention strategies.