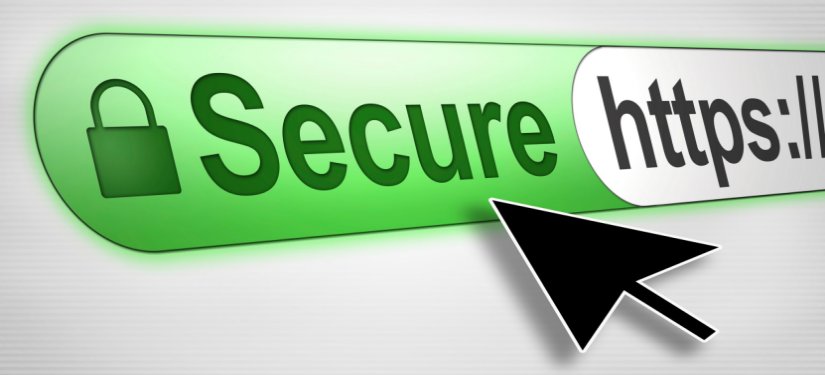 In the era of digitization, where almost everyone is online today, it has become imperative to ponder emphasis on online businesses and their security. When we talk about security SSL certificate is what we mean here. When the internet is flooded with trillions of websites, we need to have rigorous compliance of security parameters.  There are many medium wherein you can secure your websites and online business but all those have a foundation of SSL certificates. Hence, let's talk about SSL certificates for your e-commerce websites. This article will read everything about SSL certificates, types of SSL certificates, what are the factors they monitor and how they help to secure your business (e-commerce business).
On the web, there are numerous web developers and technology enthusiasts that work hard and fast, day and night for the millions of webmasters across the world. They secure your online business with the highest security standard. They work on OpenSSL that secures your business completely from hacking attacks and threats. Continuing the discussion let's start by answering the above questions one by one.
What is an SSL CERTIFICATE?
SSL stands for "Secure Sockets Layer" it is also termed as "Transport Layer Security" (or TLS). It is a digital protocol used to protect your online transactions on E-commerce website. Even if your website doesn't deal with financial transactions still an SSL certificate is needed for the security of the data and show authenticity on the web. SSL relies on the server's public and private keys to encrypt online transactions for keeping connection private and secure. Here, every information is transmitted by the medium of a sound internal check with the help of encryption systems. This is important because if the data remains open then there are chances of malicious activity to occur.
Why are these certificates important?
In this year, Google announced that Chrome 62 will show "Not Secure" warning when user enter any type of data into HTTP sites, Chrome browser version 62 will warn users about page is "Not Secure". This announcement informs the webmasters to block all the transactions which are incoming and outgoing from the non secure and non-valid SSL certificate. We all know that for Google, security is the key for every business online. Owing to this, search engine giant spends a lot of money on the security of the websites and take necessary steps to stop or prevent the hacking and other Cyber attacks. Due to this, you will find many SSL/TLS providers that provide great services at reasonable prices. They offer SSL certificates at affordable pricing for online businesses.
What are all types available for SSL CERTIFICATE?
You can find different types of SSL certificates; depending on the type of business you can choose the right SSL certificate. From the end-user point of view, If you are running your online business on a single domain then you will have 3 types of SSL certificates to choose that varies from validation levels: I) Domain Validation (DV), II) Organization validation (OV) and III) Extended Validation (EV).  To protect your single E-commerce website, SSL certificate of Comodo CA would be the ideal choice, which is popular and provides cost-effective SSL security solution.
If you are running your eCommerce business over sub-domains then Wildcard SSL certificate would be a great choice.
If you are running your eCommerce business over multiple domains and sub-domains then Multi domain EV SSL certificate is available to choose.
You can get EV SSL certificate from Cheap SSL Shop to ensure strong security for your eCommerce website. EV SSL used to achieve the highest level of consumer trust because it displays security indicators in browser's address bar such as: "Green Address Bar", Name of the organization next to domain URL, Green Padlock icon, and HTTPS.
How to choose best SSL certificate for eCommerce business?
If you are concern about your eCommerce website security and looking to build strong business trust, then you can take Comodo EV SSL Ceritificate at cheapest price from SSL reseller. Comodo EV SSL enables browser green bar padlock icon and ensure that your customer data are in safe hands. To get this certificate, business has to prove their legal, operation and Physical existence identity through strict extended validation SSL vetting process.
An E-commerce store can have multiple domains and sub-domains as well; owing to this it becomes difficult to maintain the security of these multi-domains, but now with Comodo Positive SSL Multi-Domain Wildcard certificate, it is easy to protect you multiple domain names at affordable rates.
Additionally, there are certain tips to buy SSL certificate for your E-commerce website at affordable price.
Extended Web Security:
EV (Extended Validation) SSL is one of the most popular and trusted certificates for the E-commerce business. It is quite robust in the online transmission of the information. EV SSL Certificate gives a high level of security experience for shoppers online, as it comes with a strong 256-bit SSL encryption, which in turn, protects the complete data of the website. Moreover, a Trusted Site Seal and an extended web security also with EV SSL Certificate.
One shall have good level of trust in SSL certificates
Now when you know, you have to choose the SSL certificate for the protection of your online business, then having trust is what matters the most. The customers shall have confidence in the certificates so that they can secure their E-commerce business. Gaining the trust of the customers with the most trusted EV SSL certificate is what is needed here. This will certainly secure the online transactions, encompassing all the other payment transmissions. The Comodo EV SSL Certificate is a true mark of security for your website authentication, which confirms your website to be absolutely safe and genuine. When your online transactions are protected it will engage more visitors with your website, eventually, resulting in high ROI. Thus,  Extended Validation SSL Certificate is the perfect solution to keep your E-commerce website/business away from phishing and other hacking attacks.
As a genuine piece of advice, we recommend installing EV SSL certificate to get a plethora of benefits for the security of e-commerce business, eventually increasing the ROI.