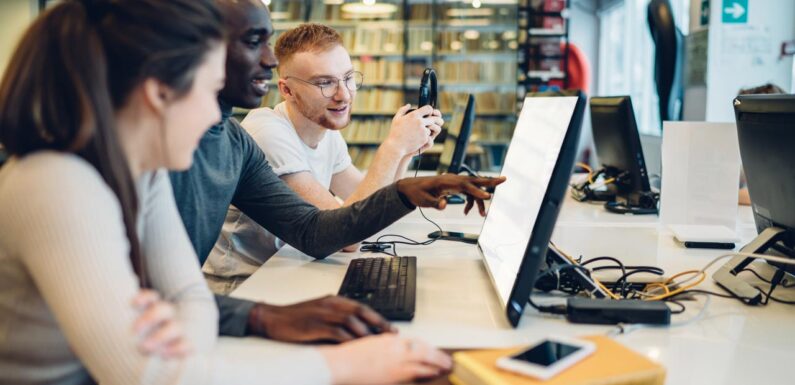 3D animations are much more eye-catching than bog-standard images. 3D animation has taken over the virtual world with its detailing and attractiveness. Companies use the latest technology to create moving 3-dimensional images in the virtual world, which has gained recognition on various sites, movies, features, etc.
These 3D animation studios specialize in generating 2D images that appear to be in a 3-dimensional world with concern for detail. They use these 3D animations to create 3D characters that can move around in a digital space. You can make full use of 3D animations by using VR gear.
How Do Companies Make Use of 3D Animation?
Companies use computer animations to sell and generate revenue from many forefronts.
Due to the nature of most projects, a 3d animation company uses technical skills and ideas with an original concept to prove their expertise. The company usually has in-house artists, writers, and animators so that they can create and sell digital animations on their terms. Different companies make use of 3D animation for:
Entertainment fronts
Social media platforms
Marketing videos
Virtual reality platforms
Architectural visuals
Medical industry
How Do 3D Animation Companies Work?
3D animation studios are producing animated media worldwide. Special effect artists and animators are in high demand. These companies revolve around meticulous work done by their animators.
3D animation companies own physical equipment to create animations
These companies then hire operators, writers, and artists to operate that equipment and create 3D models to be marketed.
These models are then tested and tried under several conditions and situations.
The 3D animation companies hold rights for media or characters created and sometimes hold patent rights over the process used to create 3D animations.
The 3D animation created is then launched or sold to respective clients.
Best Things About 3D Animation Companies
With the new wave of virtual technology, people gravitate more towards 3D media to get entertained by 3D visuals and eye-catching graphics and models. Various 3D animation studios, such as 3D animation Los Angeles, 3D animation NYC, etc., are using this technology to grab people's attention and generate more sales based on this media.
Many firms have recognized the obvious advantages of 3D animation in the digital world. By unlocking this technology, businesses are opening new doors of marketing. Some of the best things about 3D animation companies are as follows.
Brainstorming Unique Ideas
3D animation companies develop unique models and marketing ideas through their 3D media for the client. Their artists and visual teams are experts in expressing ideas in 3-dimensional moving animations. The animators work together to create the most striking models for the customers or their own production house.
Great Video Marketing
In this era of social media and digital media, VR and AR gears are standard. People want something fresh to watch and engage in. The 3D animation companies are ideal for performing here, as they integrate 3D animation into marketing videos, making them interesting for the audience.
This is a great strategy to give the customer or the company a marketing boost, as it creates a buzz about these animations amongst the masses.
Generating Brand Reputation
3D animation companies make use of this technology to generate an uplift in the brand's current reputation. This goes hand-in-hand with marketing pitches. Incorporating the latest 3D animation in videos and marketing gimmicks reinforces the brand's overall image and gives rise to fame and reliability.
Create Engaging Content
Companies offering 3D animations ensure that the media they create is engaging for the audience to pull more crowds. Their animations are usually user-driven and formed by keeping user wants and thinking in mind.
Generate More Revenue
3D animation companies, with their quirky 3D models, attract the attention of people with tech know-how. Masses get more interested in the product and the company, giving rise to more exposure. More exposure ensures more customers, which enhances sales. All this strategy is ideal for generating revenue for the brand/company. It helps them return their investment capital and make more money on it.
Great Expertise and Skill
3D animation companies have highly skilled and professional animators dedicated to showing their potential to the world. These experts have extensive knowledge of designs and animation tools. They do not make use of naive artists to provide average 3D models. Rather their personnel have great potential and offer widely-appreciated 3D media.
Time-Efficient Product Delivery
Commitment and time efficiency are fundamental when it comes to 3D animation companies. They allow user-friendly contracts with efficient teams that deliver the animation required in due time. The team is equipped to meet deadlines and create optimum results.
Create Professional Portfolio
3D animation companies offer to create visual integrated 3D animation portfolios. These portfolios help customers gain more audience and customers, benefiting them indirectly.
Quality Content
3D animation studios have artists and designers that believe in creating quality content to stay on the web. The animators ensure that product quality is maintained, whether it's a 3D character or 3D video, or 3D graphics. They also keep in mind that there are minimum downsides to the 3D model's launch on the virtual web.
Ease of Customization
Companies specializing in 3D animation provide the customer ease of customization regarding visuals and standards. It allows brands, clients, and their own production house to be flexible around expressing ideas into 3D animations.
The clients and production house are given the freedom to think outside the box and add colors, music, logos, and merchandise to characters, videos, and other models.
Cost Viability
3D animation companies offer great deals on their 3D models. 3D animations are a sustainable marketing method as this media type is easily re-sharable, and there is no physical exposure cost. These studios have 3D animations accessible within customers' budgets and help brands attain higher ROI (Return on investment).
Conclusion
3D animation, because of its uniqueness, is the technology used to market various products worldwide. It generates moving 3-dimensional images in a static virtual space. Many 3D animation companies have paved their way to attain a reputation in the digital media industry. These companies offer unique ideas, quality content, and engaging media.
These animation studios also help generate revenue and reputation for different brands with their 3D model marketing strategies and engaging content. Another best thing about 3D animation companies is that they allow ease to customize animations and are cost-effective. Mainstream animation is old news, as this is the age of 3D animations and media with effective and crowd-pulling technology.