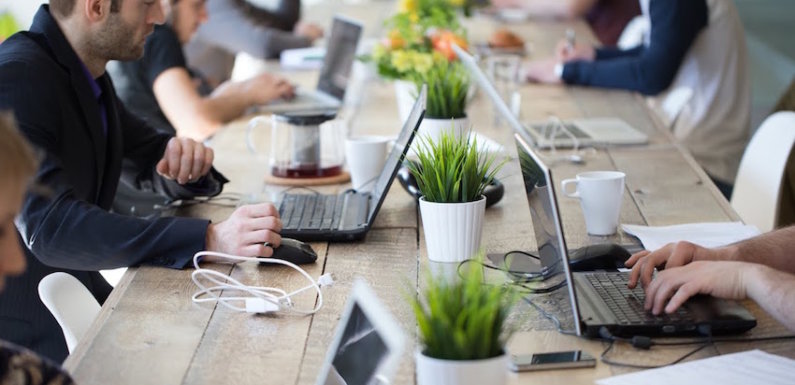 How many websites do you visit every week and then seemingly can't find the information that you're looking for? We'd say plenty, and sadly you are not alone.
The web is full of difficult to use websites that serve to frustrate their website visitors, which is exactly the opposite from what these businesses should be doing.
The fact is how your content reads has the same if not more, importance to how your website looks visually.
Research result after result shows that if a website visitor can't find what they are looking for, and quick, they will abandon your website.
If your website content is difficult to understand, or the navigation menu is too complex, visitors will end up leaving your website unsatisfied. Once you lose a user, it is harder to get them back to your website.
So, how can you avoid your website doing the same to your users? Here we share six different effective methods to avoid visitor frustration with your business website.
Keep your navigation simple
There is no need to have 50 primary menu items; you need to sort your information flow better than that. Ideally, a menu has no more than 10 items in it.
For example, if you want an 'Our team' page, then you should put that within the 'About' section, as a sub-page, rather than as a main menu item. As an example, the 6Q website shows the three main pages in the top menu, and then a lengthy list of pages at the bottom.
Don't reinvent the wheel
There is a reason nearly every website uses the same common menu naming conventions (home, about us, contact us). Website users learn to look for these menu items, and it becomes second nature.
Don't be tempted to try and be more creative than you need to be, and use 'Methods of Communication' instead of 'Contact Us'.
Believe me, there are better ways of being creative than making your navigation and links too complex. All you are doing is making it harder for website visitors to find the website pages we are looking for.
Don't hide your contact details
There is nothing more annoying for someone, than to look to your website to find your contact details, and then have to hunt around everywhere to find an elusive email address or phone number. Put them everywhere – even in the footer of every page.
For example, on this Australian IT consultants' website, they display their phone number and email address on the top of every single page.
The quicker people can find your contact details, the more likely they will actually contact you, which for most brands, is what a website serves to do anyway.
Make content readable
Write short paragraphs and utilize headings and subheadings. For example, look at this article – there are no long chunks of text, with no line breaks. Everything is written with sub headings and to make it easier for people to read.
Research shows people tend to 'scan' a page before reading it properly. Use sub headings and short paragraphs to aid the visitor in quickly searching your content for the information they are after.
Offer different navigation methods
You could try linking text within your content to pages with more information. Another method is to have a sitemap with a comprehensive list of pages within your website. If your website is large enough, it may make sense to also have a search box.
An example of this would be any number of newspaper and media websites, who typically have a search box and navigation menu on the top of every page, which stays there as users scroll.
Different people navigate in different ways, so allow as much of your audience to choose their favourite methods.
Watch your website statistics
If there are key pages not getting any website visitors, ask yourself why – perhaps these pages are too hard to find, and need to be promoted more effectively?
Summary
There you have it – six very effective methods that will help you avoid visitor frustration with your website. Improve these elements, and you will have happier website users, and in turn, more enquiries, leads and sales. Good luck!