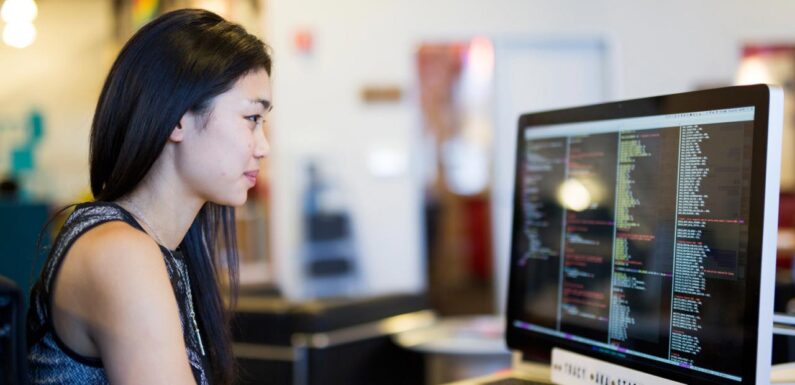 It is known by the data that there are 5.27 billion unique mobile phone users around the world today. It's obvious that this figure will continue to rise as in the past 12 months the total number of mobile phone users had grown by 117 million around the world, and so the technology is becoming more accessible each passing day.
As we are evolving every passing day so are the Technologies, it truly in a constant state of flux. Irrespective of any industry, as every company needs to extend its marketing strategyso as to merge and match up with the latest mobile app development trends for havinggripfor thebest growth and reach for its targeted audiences, the mobile application development industry has been evolving, changing and redefining businesses.
On-Demand Development Apps
On-demand development apps work as a mediator between a customer and a business, it allows users to order any kind of service and attempts to deliver it in minutes. The on-demand development model has made building apps so much more accessible that now without using technical expertise and knowledge of coding we can build one, i.e. you don't necessitate to build it yourself at all. There's an honest chance that there's an on-demand app that will do everything that you simply expect from it. The on-demand development model is probably going to grow because the demand for simplified app development increases.
On-Demand Apps in 2021
• More industries adopting the on-demand model
• B2B transactions are emphasised
Cloud-based Apps
Cloud computing as a term has been since the first 2000s, but as-a-service has been around for much longer -sine1960s, when computer bureaus rent time on a mainframe to companies, instead of need to buy one themselves. Cloud technology has been growing a lot over the past. Cloud storage is inexpensive, as service providers invest in cloud infrastructure, it's being the backbone of mobile app development. Advantages of using cloud computing services are that firms can simply pay for what they use, when they use it, avoiding the cost and complexity of their own IT infrastructure. This has prompted the fast adoption of the mobile technology trend.

Cloud Trends in 2021
Efficient cloud infrastructure
Hybrid cloud solutions
Quantum computing
Smart Things / IoT
The Internet of Things (IoT) describes physical objects including the lights in our homes to the ovens in our kitchens, that are embedded with all kinds of technical supports and other technologies( such as sensors, software and more), and that can communicate with other devices(Alexa, Siri, or Google Assistant) over the Internet or other communications networks. 
IoT trends in 2021
More affordable IoT tech
Self-driving cars
Smart home and appliances
Beacon Technology
Beacon technology is a location-based technology that works on Bluetooth low energy (BLE) which is used by a low-frequency chip that is found in devices like mobile phones, These chips identify the proximity to any retail outlet by communicating with multiple Beacon devices to form a network.
The app can then perform a spread of tasks. It can enable users to buy from a store or order room service within a hotel. It can even provide information about the varied pieces on display during a museum. Customers not need to await a salesman to answer their queries. Retail stores also can use this to enable cashless and queue-less checkouts.
Beacon Trends in 2021
• AI-enabled beacons
• Mobile payment solutions using beacon technology
Artificial Intelligence and Machine Learning
As the technology becomes more advanced, the amount of the way and therefore the ease with which it is often integrated into a mobile app also increases. So, it's not a surprise that AI and ML are on the list, they're the forces behind chatbots, facial detection, motion detection, recommendation engines, speech recognition, text prediction, financial forecasting, and far more.
The difference between machine learning and AI specifically is, machine learning is that the best and fastest thanks to create a narrow AI model for the aim of categorizing data, detecting fraud, recognizing images, or making predictions about the longer term (among other things).
IT, marketing, finance, and customer service are the highest industries with integrated AI and ML into their apps to resounding success. For instance, Google has successfully created Duplex, which may place calls on behalf of humans to repair appointments.
AL and ML Trends in 2021
• Automated Machine Learning
• AI-enabled chips
• Self-driving technology
Mobile Wallets
The pandemic and digital India campaign completely forced us to adopt a digital-first alternative in past. Today, everything from window shopping to paying people for his or her services is completed online. As we embrace transferring money online, service providers will push to form their products better and safer. Security of funds and transactions is one among the first concerns when it involves mobile wallet development. Social distancing is that the new norm posts the pandemic, so contactless payment solutions like Apple Pay and Google Pay solve the matter.
Mobile Wallet Trends in 2021
2 billion users worldwide and counting
Secure and convenient wallets
Wearables
Wearables have taken the planet by storm; whether it's on the Subway or at the gym, you'll see everybody adorned with the newest wearables. Then, the big companies like Apple, Samsung and more paved the way for more development in space by introducing smartwatches and EarPods. These are capable of doing everything from helping you navigate to your destination, and a few might even allow you to make a call without your phone being around! With the wearable industry being worth at over a billion dollars, it's safe to say wearables are one of the top mobile application trends.