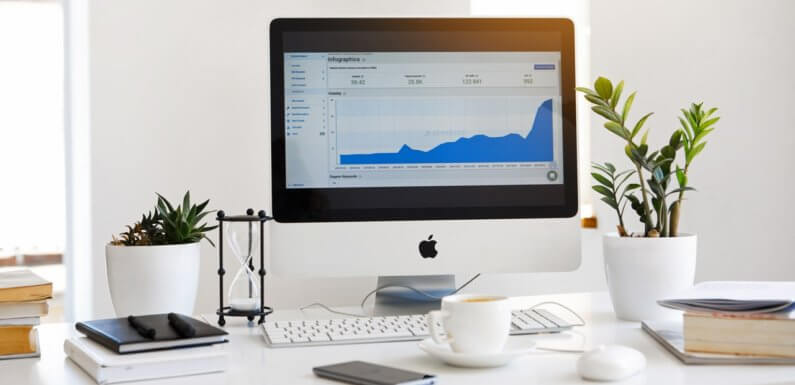 Search engine optimization, better known as SEO, is a type of content creation and management that makes your website and other pages easier to find online. By optimizing your posts for search engine algorithms, you can raise your page rankings to generate more traffic and bring more organic attention to your brand.
White hat SEO practices revolve around the needs of your target market. These techniques make sure that your content is showing up in more relevant searches rather than simply a higher amount of searches. Meanwhile, black hat marketing focuses solely on search engine algorithms and how to create content to meet their ranking criteria.
1. Backlinks
Backlinking, or link building tactics, are a common SEO practice that raises your page rankings by getting websites that are more trusted by these search engines to link back to you. There are three key factors that you want to look at before trying to get any site to link to yours and those are their linking method, domain authority, and relevance to your offerings. By making sure that your links are generating SEO data, coming from highly-trusted sites, and reaching the right audience, you'll be able to bring more, qualified leads to your pages.
Common link building tactics are guest posting, collateral creation, and broken link replacement. Guest posting is when you create linked content for a provider in your field that is not a direct competitor. Collateral creation is when you make content that is useful across your industry for others to share and use, collateral like this usually consists of research, whitepapers, or infographics. Finally, broken link replacement is when you search someone else's website for links that do not work, then contact them offering a relevant piece of content that you made to replace it with.
2. Content Freshness
Keeping your content up to date is incredibly important for establishing yourself as a thought leader, raising your SEO rankings, and keeping your pieces relevant to your audience. Components such as statistics and regulations can quickly become outdated and making sure that these stay accurate will make a huge difference in your content's audience impact.
Using a consistent posting calendar is also a great way to keep your content fresh. By becoming a reliable source for information that updates regularly, you can establish your site as a go-to space within your industry. In this same vein, creating content that is getting attention from your target audience is just as important. To do this, leverage keywords that your consumers use when looking for your services as well as longer key phrases, these are often referred to as long-tail inquiries.
3. Mobile Responsiveness & Page Speed
As phones become increasingly advanced, more people are using them to do their purchasing research and everyday internet searching. This means that not optimizing your website for mobile use translates into a significant opportunity loss and can drastically raise the bounce rates for your website. How difficult it is to navigate your site as well as how long it takes to load in any format is another reason many people give up before ever reading your content.
4. UX/UI
Always design your digital interfaces with your users in mind. UX/UI design is the practice of making your website easy to navigate, read, and become immersed in. Things like aggressive pop-ups, full-page takeovers, and other intrusive advertisements can anger your visitors and make them more likely to leave without purchasing which, in turn, increases your bounce rates. Be sure to streamline the way your website works to help consumers find the specific content and products they are looking for. This will help you get the most out of your digital presence.
Raising Page Rankings
SEO helps you raise the traffic, rankings, and effectiveness of your site simply by increasing your content output and quality. Achieving significant results through SEO practices takes steady and continuous work but its proven results make it absolutely worth the added time and effort. Bringing the best conversion rates out of your site is a complicated process that puts your company above the ever-growing noise in the digital world.