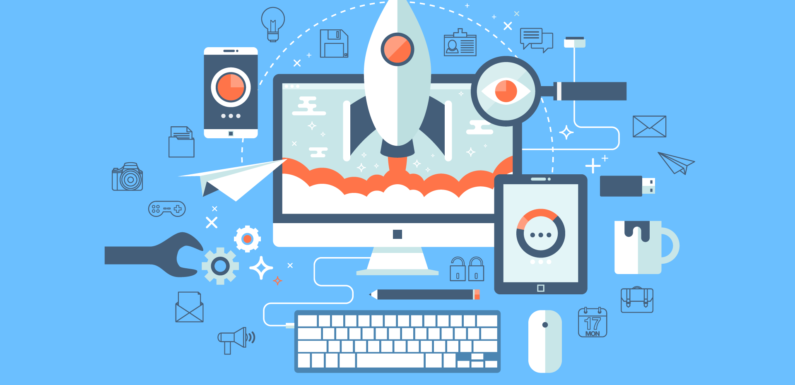 One of the most effective ways to reach customers and grow your business is through a strong digital presence – whether that be a website, blog, or online store for your dental start-up.
Search Engine Optimization – SEO – ensures the right customers find your product or service, and guarantees traffic grows organically, meaning, not through paid-ads.
Here are some basic SEO tips that even the busiest website owner can take so that search engines can find you, help you gain new visitors, and long-standing clients.
1) Introduction
Why do I need SEO, can't I just build a website and leave it at that?
If you look behind the structure of a website, you will see algorithms that search engines read to determine the purpose and reputation of your site – does your site answer the questions people ask the search engine?
So, you want to make sure that your website code is SEO-friendly to search engines. You can achieve this with organised pages that are indexed correctly.
Organisation not only helps your search engine results but also creates a user-friendly site. When visitors do find your website, the ability to find answers quickly is a top priority for many.
Helping them with these questions will help you in your business.

2) Backlinks
One of the key elements internet search engines use to determine the position of a website in its listings is the popularity of your site.
And, it does this by measuring the number of links a website and individual pages have received from others; search engines also consider where these links have come from.
For example, a link from a reliable news service or professional association is more valuable than one from the comment section of a forum.
When establishing your dental website, we strongly recommend that you contact dentistry associations and local business groups to ask if they can establish a link to your new and growing site. Most importantly, include a link to their site on your webpage, so your digital traffic grows together.
3) Social Media
Creating a business account on Twitter or a page on Facebook for your new project is worth the short amount of time it takes.
These pages allow you to add detailed information covering what services you provide, contact details, opening times, and you can even upload photographs of yourself or new business premises. Including pictures encourages new clients because they have a visual insight into your dental startup.
Of course, social media does not stop with these two giants of the internet, and it's worth investigating the online platforms other similar businesses use to interact with prospective clients.
Additionally, before you dive into promoting your business, offer to help others already there, using a golden rule of social media – look to give before you receive.
4) On Page Optimisation
A dental marketing expert will stress the importance of on-page SEO, which refers to the steps you can take directly on your site to improve the position in the rankings.
Individual pages should have clear titles that include the keywords of that page at the start, and then link to this page from others on your website with the same title or similar words.
Wrap these titles in a Title <h1> tag, which is usually automatically applied in software like WordPress, but some might override this setting so check that search engines understand this is your title page.
For on-page optimisation, also consider a local search. If you're promoting a dental surgery, include a clear postal address on your pages.
5) Meta Tags
Google and other search engines can read meta tags, which you find in the source code at the top of individual pages. While they can appear confusing most software will help you complete these sections quickly.
For example, the description meta tag provides details of the page and will sometimes draw information from the opening paragraph of the page.
Additionally, if you want to edit this text, most webpage software will let you write your own short paragraph meaning you can focus on the key elements of that page.
A valuable feature of the description meta tag is that search engines often use this text when they display their own search results; it is an essential tool to draw customers to your site and not a competitor's page.
6) Blogging
Finally, to grow your business and develop a trusted relationship between you and your new customer is to provide that articles, be there to help answer their questions.
Creating a relevant blog that you update regularly is a valuable resource that others share for you, helping you develop new links and connections far beyond your own friends and colleagues.
Great content for your blog takes dedication and care, but it is sure to reap real rewards.