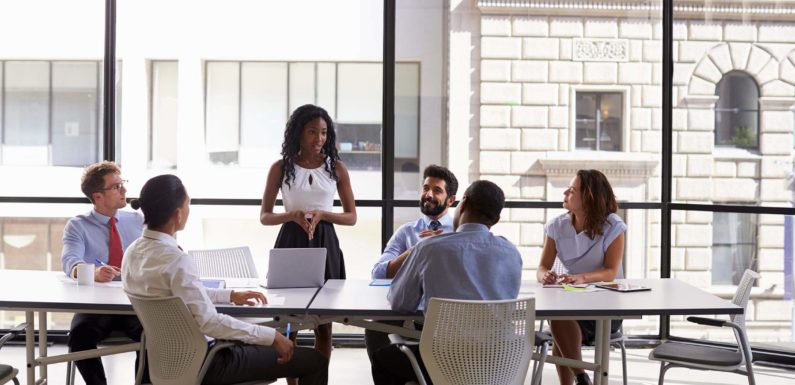 The best managers aren't the ones who only get results, but ones who develop and uplift their employees in the process. These managers care about their employees' personal and career growth, and they invest financially and otherwise to make sure their employees get better each day.
This way, as their company expands, they can be sure to have some [loyal] in-house employees who can solve bigger problems, understand the company culture, and move the needle beyond their job description.
As a manager, one of the ways you can do this is by putting your employees ahead of the curve and teaching them to leverage technology to navigate the fast-changing workplace of today.
Below are three easy ways and quick ways to educate your employees, and even better, get them to educate themselves.
Webinars and Online Courses
This is perhaps the easiest way to get your employees to learn how new technology is affecting not just your business sector, but also their specific roles in the company, on a global scale.
It is one thing for a person to know that new technology is changing global industries and jobs, but it's another to know how exactly this disruption may affect one's own career.
An accountant may know that her job could be more quickly done with software but have no idea how to use this software or add more value to her skillset. What do you, as a manager, encourage her to do?
Signing employees up for webinars and online courses is one of the lowest hanging fruits. There are thousands of these such as Automation Academy by WorkFusion, Udacity, edX and others. You can also create a company account on Linkedin's Lynda and give your employees access to thousands of educational resources.
Regular one-on-one discussions
With the advent of Slack and other workplace/project management apps, companies now have less reasons to hold physical meetings. Most things can be handled online. However, face to face meetings, especially between company leaders and employees, is a practice we should not be too quick to throw away.
When you meet with your employees, you get to know how they think and solve problems, what their strengths and weaknesses are, and challenges in the role/company they face. By doing this consistently and often, you get to know their strengths, weaknesses, passions and goals. Knowing these helps you pinpoint what qualities or skills they lack, and either devise strategies to strengthen them in-house or outsource their training to stay competitive.
Face to face meetings, especially between company leaders and employees, is a practice we should not be too quick to throw away.
Keeping up to date with tech innovations
Right now, technology largely dictates the direction of the world – in business and personal lives. Last week, Google held IO 8 – its annual conference where it announced new updates and features for its products. Apple and Facebook also host similar events every year.
During IO 8, the mega company unveiled features that will no doubt, change the way we live and work. From Google Assistant to Google News, we can clearly see that lots of roles handled by humans will be transformed into new roles in coming years.
On the night of IO 8, social media was flooded with pictures of companies that had organised viewing sessions of IO 8 for all their staff, and I was blown away by this idea. Apart from the camaraderie it fosters, it is a good way to ensure every member of the company is aware of new technology trends and keeps up to date with relevant innovations.
Preparing your employees for the workplace of the future doesn't have to expensive and it doesn't have to be boring. What do you think about these ideas? Have any other you'd like to add?