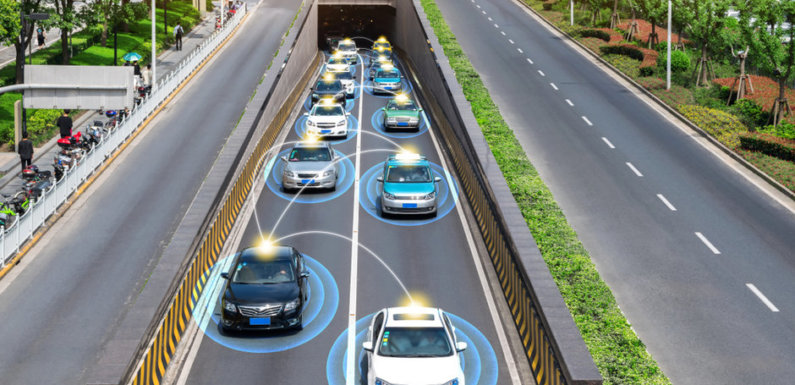 The automotive industry has grown real quick thanks to various technological innovations. This industry is among those which benefit greatly from new technologies like blockchain technology. Blockchain promises to disrupt the automotive industry's value chain and particularly, automotive finance, manufacturing, supply chains, and safety.
A detailed look at the automotive blockchain market
Blockchain technology enables users to transact directly without the need for a middle party. A system based on the technology does not require a central authority. For instance, a financial system based on blockchain would not require financial institutions to facilitate transactions between senders and recipients of money. Instead, people would be able to send money directly to one another.
Various attributes of blockchain technology make its transformative and revolutionary. They include privacy, transparency, security, speed, and efficiency. The decentralized nature of blockchain makes it difficult for breaches of privacy. Also, data recorded on the ledger is under the full control of the user. To enhance transparency, the data recorded on the ledger is immutable. Users are able to trace the history of processes without encountering instances of missing data.
In the automotive industry, blockchain technology is mainly applied in developing motor vehicle safety, real time monitoring of motor vehicles, and organizing the supply chain logistics. Blockchain technology helps stakeholders in the automotive industry to improve the efficiency of processes like know your supplier (KYS), targeted recall of motor vehicles, verifying car parts, and maintaining a connected supply chain. Also, blockchain helps to improve vehicle information, and to improve vehicle-related transaction processes like insurance contracts, auto finance and leasing and so on.
The automotive blockchain market is growing quickly worldwide. According to a Markets and Markets Research, the automotive blockchain market should be worth $0.35 billion in 2020. Between 2020 and 2030, the research estimated that the market will expand at 31.19% CAGR to $5.29 billion in 2030.
Reasons why the market is developing worldwide
There are a number of reasons why automotive blockchain is developing quickly across the globe.
First, blockchain prevents data manipulation. Data sanctity is a very crucial aspect of the automotive industry. This is because the data plays a major role in monitoring of performance of vehicles, and how companies manage future improvements of their products. For instance, an automotive company can approach a blockchain development company to create a blockchain-based solution for vehicle recall optimization.
The second reason why automotive blockchain market is developing worldwide is the electrification of motor vehicles. According to the Edison Electric Institute (EEI), electric vehicle sales have been growing since 2011. As per EEI, the number of electric vehicles on US roads in the US before 2013 were less 100,000. By April 2019, that number was a few thousands shy of 1.2 million.
Increased electrification of cars means that demand for electricity will continue to rise. As such, governments and other stakeholders will need a constant flow of data to enable them to map out a clear strategy concerning production and supply of electricity. Like earlier discussed, blockchain technology enables easy and instant access to data recorded on the ledger. The ability for stakeholders and governments to access data instantly will help them to come up with workable and sufficient solutions deal with any problems which might arise. Therefore, demand for blockchain development services will continue to rise as the electrification trend entrenches itself.
The third reason fueling the development of the automotive blockchain market is the development of new mobility solutions. With the help of artificial intelligence (AI), development of vehicles which do not require human intervention is growing rapidly. The need for autonomous is driven by the demand for delivery efficiencies by companies. According to a survey, 55% of small businesses believe that their delivery fleets will be fully driverless within 20 years.
Shifting to these new mobility solutions will generate a lot of data which will enable manufacturers to better their products and users to better their experiences. While AI will be helpful in crunching the data, blockchain will be helpful in storing the data. In particular, dedicated blockchain development companies will play a critical role in ensuring that data is accessed easily and that it is immutable. Further, the need for privacy and transparency in handling that data will be critical, hence the more need for blockchain in the automotive industry. As the development of autonomous vehicles grows rapidly, the automotive blockchain market will also grow at a rapid rate.
Automotive insurance service is another reason why automotive blockchain market is growing. Some of the already mentioned attributes of blockchain is data immutability, privacy, and transparency. These are qualities on which players in the insurance sector rely to make better decisions. For instance, a driver's past behavior on the road helps to determine the size of the premiums one will pay every month or annually. If the driver's information is easily and instantly available over a blockchain platform, the insurer will be able to deliver services fast and efficiently.
Also, ownership transfer is another area which is fueling the growth of the automotive blockchain market. Before a vehicle is transferred to another owner, it is always imperative that the information about the vehicle is correct. This will ensure that the new owner does not have to face unexpected issues like skipped insurance or even mileage. Verifying this information usually takes a long time and this makes the process of transferring vehicle ownership to take long. As such, blockchain ensures that such data related to vehicle insurance and mileage is easily and instantly available. The need for such transparency and speed in ownership transfer are driving the worldwide development of automotive blockchain market.
Conclusion
From the foregoing, automotive-focused blockchain development will continue to attract a lot of demand. It is possible that blockchain development outsourcing will also grow to cater to demand and to cut down cost. This is because of the fact that blockchain is still developing and talent is not evenly distributed across the globe. Therefore, some companies will have to outsource the development to access better solutions.