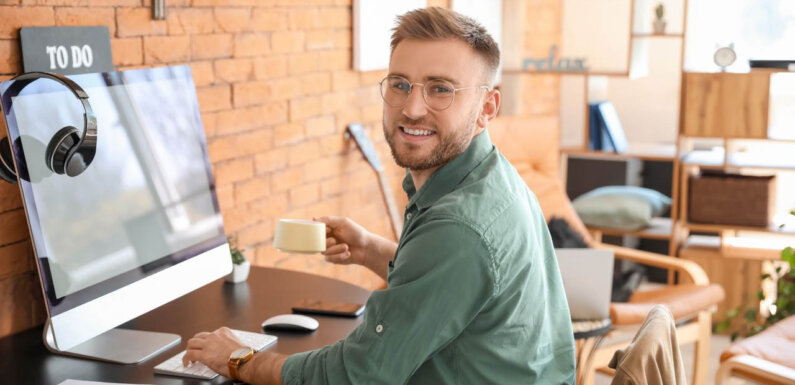 QuickBooks Desktop has become one of the most-suited accounting software for small and medium businesses. It offers a practical accounting solution to businesses with basic to advanced accounting and business management tools. However, just like any other desktop application, it has certain limitations.
QuickBooks hosting has been a game-changer in the accounting industry that eliminates the limitations of locally-installed QuickBooks Desktop. It offers businesses, firms, accountants, and CPAs features such as remote access, enhanced data security, high-performance computing, better collaboration, and the like.
But there is another thing that it offers. QuickBooks hosting opens the gates for you to integrate it with other multiple third-party applications to improve productivity. And the best part is that it allows you to integrate as many add-ons as you need without impacting your performance with superfast data processing speeds (which is not the case if you use QuickBooks Desktop).
You can easily automate your tasks, simplify business operations, transfer data seamlessly, and improve your firm's productivity. Here are the top 5 add-ons that you need to try to improve your productivity.
Avalara
When it comes to establishing your business, a successful sales profile plays a critical role. You have to identify your customer base, deploy a sales management team, and manage your taxes correctly. However, sales tax management is something that continues to be challenging for various industries. There is a solution – Avalara.
Using an add-on like Avalara for your sales tax management helps you streamline multiple business operations and manage your taxes precisely. It assists you with all the tricky Sales Tax collections, filings, and remittances. It also helps determine sales tax liability in accordance with your physical presence in that state. Another crucial area where it helps you is in the determination of sales tax rate. The states have different tax slabs, which can be quite different and can hinder your tax management process if not managed properly. But when you use Avalara with QuickBooks, you can easily process your taxes and avoid making any tax-related mistakes.
QuickBooks Advanced Inventory
For industries like retail and manufacturing, inventory is a cornerstone of their business processes. While a well-managed inventory system can enable a business to save up their resources and make better profits significantly, the opposite can dramatically affect their finances and cause considerable losses. This calls for a solution that addresses all their accounting-related needs and helps manage their inventory simultaneously.
QuickBooks Advanced Inventory feature enables a smoother inventory management experience. It allows you to track your inventory via serial numbers, lot numbers, or track quantities by means of bins, rows, or shelves. It offers different costing methods like Average Cost, FIFO and estimates the COGS (Cost Of Goods Sold) accurately. Another stunning feature that comes with the QuickBooks Advanced Inventory is item cataloging via the barcode scanning method. You can use a wireless barcode scanner to manage your inventory and quickly update the information in QB.
TSheets
When someone said 'time is money', they must probably be talking about the accounting business. The working hours in an accounting firm are segregated into billable hours and non-billable hours. The more billable hours they can convert, the better is their revenue. However, using conventional methods for tracking billable hours is both tedious and unproductive. It results in numerous time-tracking discrepancies and significantly affects your firm's cost-efficiency. And this is where TSheets' integration with QB could be a revolutionary solution for all your time-tracking needs.
TSheets is one of the most popular time-tracking software available out there. It gets easily integrated with QB, enabling your employees to record their hours accurately. Apart from tracking regular time, you can record time spent for breaks, create schedules, and even calculate overtime and vacations. Also, you can track your employees via their GPS location, monitor their work progress, and assign tasks accordingly. And since it can be easily integrated with QB, all you need is a click, and all your details would be synced in no time.
FishBowl Inventory
When it comes to running a chain of retail stores or establishing a manufacturing unit, perfect inventory management is a deciding factor for success. One such add-on which can revolutionize your inventory management is the Fishbowl Inventory. It is a robust inventory management tool embedded with a wide range of features.
With Fishbowl inventory, you can easily create BOM (Bill of Materials), supervise advanced-level assembly jobs, and generate work orders. It has an additional Return Merchandise Authorization for replacing, returning, or repaying purchase amounts. It also has versatile cost calculating methods like FIFO, LIFO, and Standard Cost method to estimate inventory costs accurately. And when you want to process things quickly, it allows you to generate and print barcodes as well.
Business Importer
Accountancy is a data-exhaustive business, with much of its accuracy and preciseness depending upon the information stored. Apart from performing complex calculations and devising fiscal strategies, an accountant also needs to manage all the client-related data skillfully. They must accurately import/export their client information into their QB and also record other financial transactions. With Business Importer, you can easily manage all your work-related data tasks, that too, with minimal effort.
You don't need to manually re-type your data as everything is done automatically. All you need is to integrate this add-on with your QB solution, and it will do the rest for you. You can also export data whenever necessary, review the stored data, and easily delete bulk transactions without experiencing any redundancy. You can even run multiple imports simultaneously or set an automatic import schedule for your data. You don't even need to worry about your data's safety as everything is secured on safe cloud servers.
Conclusion
There is no doubt in the fact that QuickBooks hosting has done wonders to companies and businesses. But, it becomes even better when you decide to integrate your QB hosting solution with the desired add-ons on the cloud. The overall solution improves your productivity and streamlines your business operations, resulting in better revenue generation.