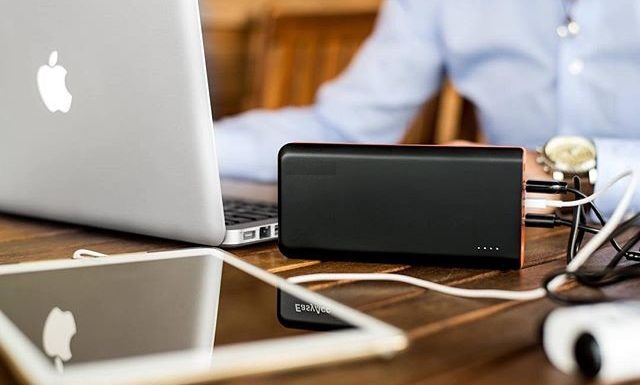 Suppose you are on an important call and suddenly your phone switched off due to low battery risk or you are listening to your favorite song and unexpectedly your media player stops working. How do you feel then? These are not imaginary situations. Actually, people face these issues and complaints. To solve these problems, Power Bank has come on the field. Different companies manufacture power bank with excellent power backup facility. Before buying a power bank, you need to get a clear idea about this product.  
What are Power Banks?
Generally, portable power banks are considered as a special battery contains in a case and functions with a circuit for controlling power flow. It basically stores the electrical energy within it and later provides power flow to your mobile for charging it up. We all know that power banks are becoming popular and most wanted gadget, especially while we are traveling for long distance. It lets charge your phones, tablets and media players before the devices get switched off due to a low battery issue.
It is always useful for all the people who carry portable devices like phones or tablets often outside. On the other side, it will also work majorly with GPS systems, MP3 Players, camera and other stuff.
How do they work?
When it comes to power bank, you need to know that it has 4.5 v rechargeable batteries. It can help 4 to 5 device to get charged without any hassles but some power bank comes with 1 device charging facility. In-depth, if you want to see that the Transistor T1 mainly acts as a current regulator at the time of mobile battery charging. To charge your device, all you just need to have a power bank with a USB port. However, the thing that you need to keep it in mind is it is essential for the user to charge power bank too.
If you are looking for more information about Battery then read this Best 18650 Battery Guide
For your information, power banks are mainly considered to be the battery banks or power stations. If you are looking for power bank, then you can easily purchase it from online or offline markets.
While charging power banks, we could see that most of them have LED indicator. It will show whether it is charging or filled. If it is full, then you have to remove from charging further. If you charge even after the power bank is full, then it may get damaged. At this stage, removing of power bank from charging is always essential. If the charging is continued even after fully charged, then there will be a chance of occurring issues in power bank.
Why should the users carry power bank with them?
If your device wants to perform continuously, then power bank should be carried along with you for all the time. For instance, if you have a work out of your city, then it will take time to travel. In this case, your phone must be in full battery condition to contact the person that you want to meet. If you are missed to carry power banks with you, then it will be difficult for you to switch ON back once the phone shuts it service due to low battery.  
To get rid of this problem, users need to carry power bank with them. On the other side, people may use their device to listen to music during a journey; it can also lead to the low battery. At this condition, carrying power bank with them is important to avoid collapses.
Conclusion
Whenever you are looking for purchasing the power banks, it is essential for you to find the usage. According to your usage, you can purchase it from the market. You can find some heavy power banks as well in the market to purchase.
All you just need to know what is the use of power banks and how it uses. When it comes to purchasing, make sure to find the product safety certifications. It will help the user to avoid the risk and carries the safety. So, people who aren't aware of power banks hope they get some knowledge about it now.