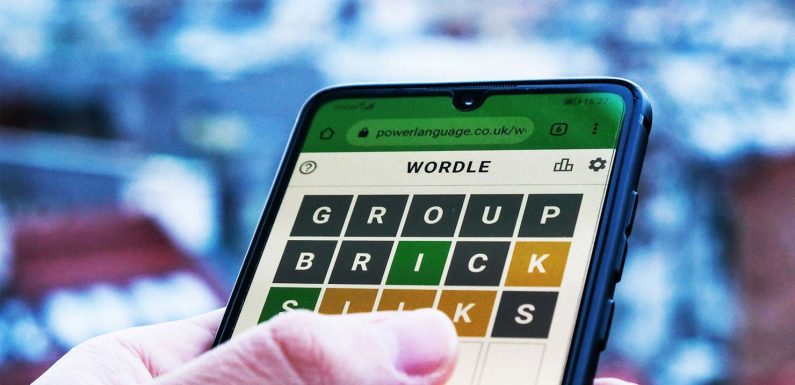 After Wordle's release in October 2021, it became an online sensation. Over 3 million players across the globe access this game and share their scores on social media platforms. It has simple rules and is easily accessible from any mobile phone.
Why is there a craze for Wordle?
It is a free fun word guessing game which allows users to play without registration or sign-up. Hence, you don't have to share personal information to play Wordle on your smartphone.
If you use Facebook, you may have seen your friends sharing yellow and green boxes in your timeline, flexing their daily solved puzzles. Also, you might have clicked on the link to know what Wordle is all about and how to play it.
Wordle is a brain game where you must guess the five-letter words correctly to win the daily challenges. Josh Wardle has kept the gameplay pretty straightforward so that everyone, regardless of age, can play it.
Take advantage of this new word game trend; learn how to play it by following this guide.
Is there a Mobile app available for Wordle?
No standalone app is available for smartphone users from where they can play Wordle. Rather, you must access the New York Times website from a browser to solve the mystery puzzles. Even though Wordle doesn't have a native app, iPhone Repair Dubai found its copies on Play Store or App Store.
Don't install any Wordle app version on your smartphone – it might be risky. These third-party apps contain malicious ads and can also access your confidential information, leading to data breaches.
So, avoid installing these fraudulent apps to protect your phone from online predators.
Can You Play Wordle on Any Android Phone?
New players first search whether they can play Wordle on their Android phones. We have tested that the game can be installed and accessed from every Android device without constraint.
Do you need an app-like experience on the go? You can pin Wordle's progressive app on your phone's home screen. It saves the hassle of opening the web browser frequently to play the word game daily. However, you must have a stable internet connection on your phone; otherwise, Wordle won't load.
Here are the easy steps to install this interesting word-guessing game on your Android phone:
Access your Android device's default browser – Google Chrome.
Go to the search box, write "wordle", and tap "Go" from the on-screen keyboard.
The New York Times's Wordle site will be in the search results.
Click on it and select the 3 vertical dots when the new web page opens.
Choose "Add to Home Screen" from the drop-down menu.
Tap on "Add" when the confirmation window appears.
You can change the game's name from the pop-up window.
Select "Add" again to add Wordle's shortcut on the home screen.
Can You Play Wordle on your iPhones?
No matter which iPhone you use, you can play Wordle using the default web browser. Thus, open its Wi-Fi menu and select a stable wireless network from the list. Alternatively, you can use your iPhone's cellular data to access the internet.
However, you must avoid connecting your iPhone to public Wi-Fi when playing Wordle. As most of these wireless networks are unsecured and can pose a serious threat to your device.
Like Chrome, you can add Wordle to your iPhone's home screen via Safari. All you need to do is tap on the Wordle icon to guess the correct words.
Here is how you can install this web-based game on your iOS device:
Locate Safari from your iPhone's home screen and tap on it.
Go to the navigation panel and write "wordle".
Select "Go" and open the New York Times website from the search results.
Navigate to the Game section when the web page opens and look for "Wordle".
Click the Share button once you find this online word-guessing game.
Choose "Add to Home Screen" when your iPhone shows the pop-up menu.
Tap on "Add" when the confirmation prompt appears to add the game to your device.
Can You Play Wordle from the New York Times Crossword app?
The good news is that you can play Wordle from the New York Times Crossword app. Moreover, Android or iOS users can download the app for free. You can enter the same email address you used to create the New York Times account to transfer results.
The NYT Crossword app is easy to use and reliable. It also has a simple and intuitive interface. However, the only downside of this mobile app is it asks for your email address to play word games like Wordle. So, we recommend using the web-based app if you wish to play the game without sharing your details.
You must follow these steps to install and access Wordle on your phone:
Open the Google Play Store if you're an Android phone owner.
iPhone users must open the App Store to install Wordle.
Write "NYT Crossword" in the Play Store or App Store search field.
Tap "Install" if you want to play the game on your Android device.
Click "Get" to install Word on your new iPhone.
Open the New York Times Crossword app and enter your email address.
Look for "Wordle" from the added word game list and tap on it.
Select "Play" and click the "x" icon when the game rules window appears. You will see a 5×6 grid on your mobile phone's screen. Solve the word puzzles to win a streak in the Wordle game.
How to Play Wordle on your Android and iOS Devices?
You might have already browsed the internet to know the rules to play Wordle. However, understanding the gameplay might take a lot of work from those online videos. So, we have simplified the rules which will help you to win the daily 5-letter word challenges:
You will be given 6 five-letter words daily, which you must guess in 6 successful attempts.
Players will get a hint after correctly guessing each word on Wordle.
The hints will be highlighted in 3 colours – Green, Yellow and Grey.
Letters with a green background indicate you have guessed the correct letter and that it is in the right spot.
A letter with a yellow background indicates you have guessed the correct letter, but it is in the wrong spot.
Any letter with a grey background is not in the word in any spot.
Form a Strategy to Guess the Correct Words!
Winning the daily word puzzles can only be possible by creating a robust game strategy. Let us clarify that there are several strategies you can use to score better in Wordle. Most players try to guess the words in the first turn, but that's completely wrong.
Your first guess should be common 5-letter words like Young or Sheet. Avoid using the same letter for every word in the daily puzzle. Besides, you shouldn't forget about the words containing letters like U, X, or Q. Always remember that Wordle only counts US spellings. It can bamboozle British English spellers across the globe.
Solve the Daily Puzzles!
Open the NYT Crossword app or the web-based app from your phone's home screen. Close the ruleset box when it appears on the screen and start with the gameplay. Enter the 5 letters in the first word using the on-screen keyboard.
Tap "Enter", and Wordle will highlight each letter with yellow, green or grey. Don't relocate the green letters; keep them where they are. Try moving the yellow letters to new spots until they turn green.
Clear the letters with a grey background using your phone's keyboard and enter new letters. If you guess the correct word, the entire row will be highlighted in green. Do you guess all 6 words right and want to play more puzzles? You have to wait until midnight for the daily word reset.
How to Share Daily Wordle Results with Your Friends?
After successfully solving the daily word puzzle, you will get a Share option on the screen. Tap on it and choose the platform where you want to post the Wordle results. Additionally, players can copy the text and share it on any online messaging platform. Your results only show green-coloured boxes – so you don't have to worry about data leaks.