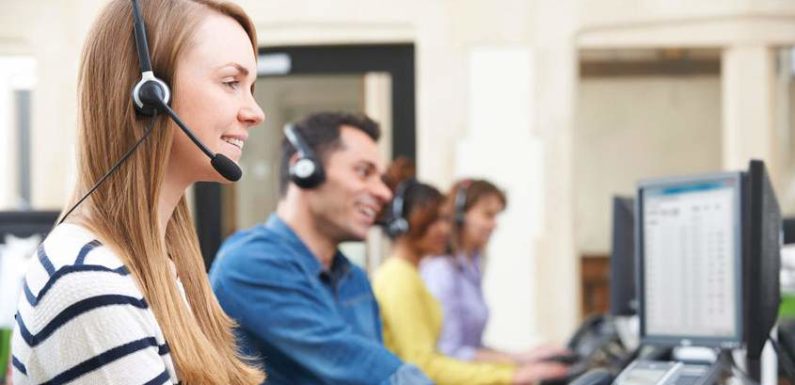 Have you ever had to spend an entire day on the phone? It's a nerve-wracking experience that, once you undergo it, never needs to be repeated. There are only so many times you can answer the same questions over again. But when you own your own business, it falls to you to not only handle all of the logistical decisions but, all too frequently, the phone as well.
To a certain degree, you can relieve yourself of this responsibility by delegating the task to employees. But how long will it be before they, too, are overwhelmed by the burden of endless customer calls?
If You Want to Reclaim Your Time, You Need to Outsource Your Calls
If you are sick and tired of wasting productive hours on the phone every day, there is an excellent new option for you to take advantage of. You can get call center plus services from a professional third party provider in order to solve the problem. This gets you off the hook and enables you to concentrate on running your business without all of the distractions that come from spending hours on the phone. It's not that you dislike speaking to people, it's just that you have other things to do.
Not Every Business Owner is a Natural Customer Service Pro
It takes a great deal of initiative and smarts to become the owner of a new business. But it doesn't always guarantee that you are a customer service pro. If you don't have the natural ability to soothe customers' complaints and the graciousness to answer all of their questions, you're much better off leaving this task to a paid call center professional.
By giving the job to someone who enjoys this work and will note all of the calls and give you the daily digest, you spare yourself a great deal of wasted time, pain, and sheer aggravation. It's the best way to go.
The Sooner You Outsource Your Calls, the Sooner You Can Be Productive
If you really want to give your business a boost, your first priority is to expand it into brand new markets and areas of the world. To do this, you will need to give each new project your total and undivided attention. This means that you can't afford to waste precious hours on the phone.
This is exactly what you need to outsource your calls to a trained third party professional. The sooner you do so, the sooner you can increase your productivity and lay the ground for your next profitable project. This is one move that you would be a fool not to make.
It's Easier Than Ever to Delegate Your Calls to a Call Center Service Pro
The time to outsource your calls to a call center service is now. This is the best move for your business to make if you want to give your customers the full attention and service that they deserve. By doing so, you give them what you need while also buying precious time back for your own business. It's a winning proposition for all sides involved. The sooner you make this crucial decision, the sooner you will be able to enjoy a new level of peace, quiet, and prosperity.