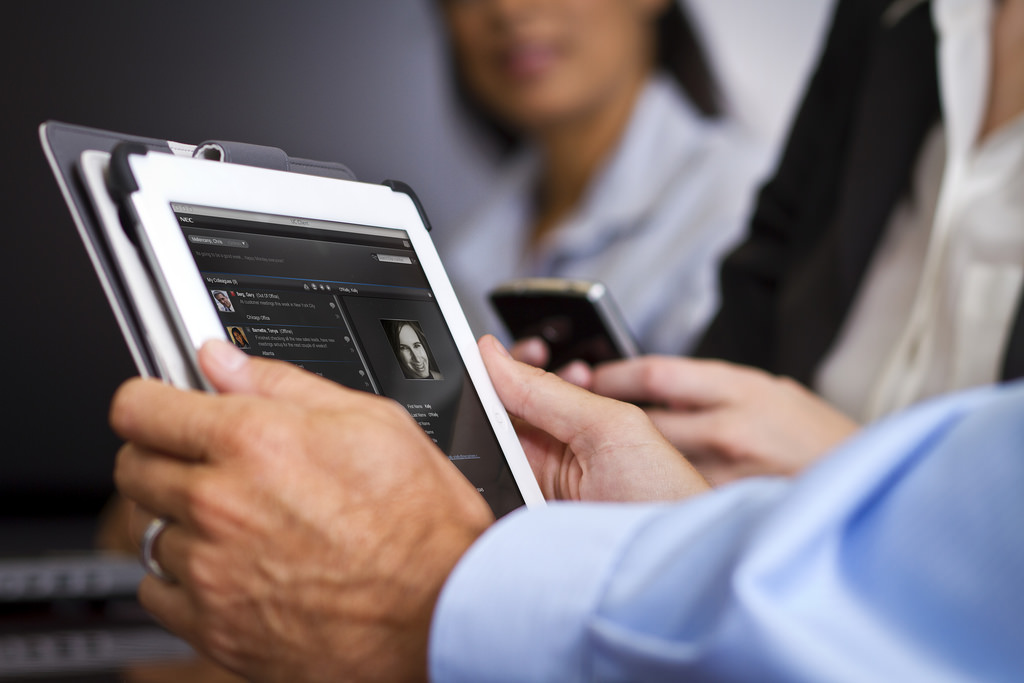 Compared to just any old mobile app, an enterprise application is usually comprised of more complex integrations and features – often connecting an entire company's IT infrastructure into a single and elegant solution.
By merging the various types of software that the organisation uses into a single app means that both customers and employees can reap the benefits of a simplified and streamlined system. This single entity means that all data collected by the enterprise is located under the same umbrella, and therefore is accessible throughout the entire app, without having to write time consuming integrations to account for the different internal software packs.
For customers this means that the CRM they used to log in to now can talk directly with both accounting, the inventory management system and whatever else they need, from the same app, and having access to all data on a user-role basis means that customers can have access to some information, and account managers some more or other information.
Being an employee now means that tracking time spent automatically can input that data to accounting, and notify the correct departments about progress, problems or any other relevant information. And while this often requires specialist app developers to integrate mobile apps into existing IT solutions, the potential benefits far outweigh the costs.
So to recap, having a mobile enterprise application that's fully integrated into an organisation's workflow helps to onboard customers to a greater extent, and helps employees manage the flow of vital information – often automating the process to further cut down on human input error.
Another very important factor, and one of a growing importance, has to do with security. Both in terms of external safety from 3rd parties such as malicious hackers, spam, spyware and so forth, but also internally by having users check out data so as to keep track of which employees have access to which datasets.
This can be exemplified with a rather well known risk in the movie industry. Consider a Hollywood studio looking to put the finishing touches on their latest blockbuster. They're having to send digital copies of the finished product out to a number of people in various departments, both internally and externally. By using an enterprise app that takes care of version controls, this means that each user that downloads the movie to review or edit gets the same version, but with a unique identifier built-in. This identifier is linked in the enterprise app's database as well, and makes it a breeze to find out exactly who leaked the file.
This is of course a simple example, yet, as we saw with one of their flagship TV series Orange is the new black, not making sure they're protected against hacks can lead to a devastating loss of revenue and investments.
And even if the employees themselves are not leaking the critical data voluntarily, there's always the danger of third party individuals gaining access to the supposedly secure systems. An organisation with a single enterprise application can spend less time and money on securing their sensitive data compared to businesses still using different software suites for each task such as accounting, CRM, inventory and so on.
Furthermore, considering the fast-paced software mentality of today with regards to the updates to operating systems, applications and software packages it's important to ensure all users can access all systems at all times from all major devices. This can easily become a logistical nightmare with 10 different systems to keep track of and support, not to mention adding and removing employees and customers from the various user authentication databases.