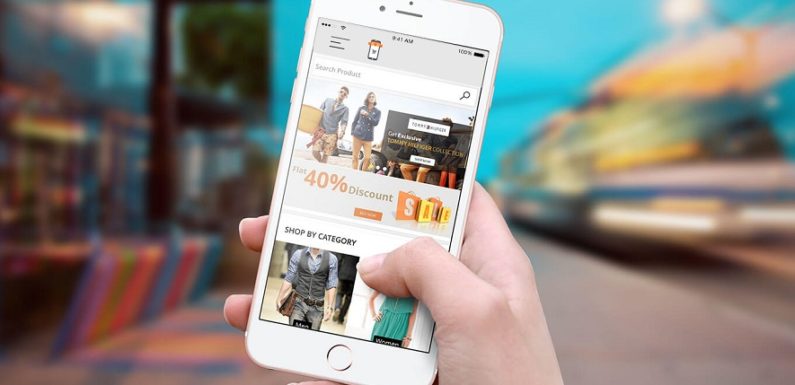 The new cyber boon that is causing the whispers is the Magento Store versions for mobiles.  The requirement to have a robust online presence across the smartphones for the eCommerce is growing extraordinarily. Store owners are trying hard to offer optimum satisfaction to the customers while shopping.
All popular eCommerce platforms offer a responsive product page designs. But being responsive is just the tip of the iceberg. The other factors to consider for eCommerce success on mobiles are:
Seamless checkout experience;

Less page loading time;

The Admin UI;

Shopping cart design and experience and more.
Magento Development Comapny helps for creating mobile compatible eCommerce stores. You can hire a Magento developer to inculcate all the in-trend features in the store. Explore more on the mobile frontier by reading this article.
1. Adopt a visually-appealing and responsive designs:
Everyone loves eye-catching designs. But what if such designs fail in functionality? You probably have to face website abandonment.
Think about it this way: If a visitor opens your website on their mobile device and finds that lots of text is cut off due to incorrect alignment. On top of it, if there are lots of blocks of text, weird spacing or too much white space it can make a huge difference in the overall user-friendliness of your Magento store.
The answer to this problem: Invest in creating eStores that are mobile optimized. Magento responsive themes help you to stay longer in the eCommerce game.
2. Optimize images and videos:
Images and videos play a vital role in brand enhancement. If the images and videos are not optimized, people judge your store before buying the product. The too large or too small image will cause quality to suffer. An optimized image will not hamper the loading speed.
3. Adopt a Short and Intuitive Checkout process:
Don't let your checkout page compromise on the user shopping experience. Optimize it for a seamless checkout process to increase the conversion. The forms should be designed in such a way that they are easy to fill, clear, and concise with bold buttons.
4. User-friendly navigation:
Users hardly spend on an average 2-3 seconds and decide whether to shop or not. During this, if they find the store design very creative with easy navigation, they probably shop from the store. Make sure that the store elements are easily available, accessible, and clickable.
5. Avoid Invasive Ads and Popups:
The screen of mobile phones being compact, one should not annoy the users with Popups and ads. A bad shopping experience may lead to lower scales and low search engine ranks.
6. The significance of Loading Speed:
The loading speed of eStores cannot be overlooked. The store elements should be loaded within 2-3 seconds. If the speed surpasses the mentioned seconds, you probably lose the game. Take precautionary measures like caching, optimization, and implementation of AMP protocols to increase the performance.
7. Use Mobile SEO to Increase the Probability of Conversion for Your Magento Store:
We have already mentioned the importance of responsive designs to increase the chances of conversion on your Magento store. Customers have become smarter and prefer to purchase goods and services online.
As an eCommerce store you can take the maximum use of mobile SEO to boost your sales by attracting more customers to your website. If you have not thought about using mobile optimization so far this is the time to use it for your advantage. Since there is a large chunk of customers who are looking for products and services like yours, you cannot afford to miss out on this huge piece of untapped opportunity.
8. Magento & PWA – A Deadly Combination to Empower M-Commerce
Magento has always been the king when it comes to taking the major chunk of eCommerce market share. It is widely renowned for having a majority of sites on a global level. But, you will be surprised to know that the powers of Magento magnify with the combination of PWA apps. These apps are known to provide an enhanced shopping experience for Magento merchants.
To achieve this endeavor, Magento has joined heads with Google to take the maximum advantage of PWA technologies for the entire Magento eCommerce community.
Everyone who is tech-savvy knows about PWAs. They are the latest trending topic in the market. It is but natural for everyone to be excited about the collaboration of these two strong forces.
Imagine the kind of impact that can be created if a tech giant i.e.; Google develop PWAs that can be used as Magento mCommerce apps to give new wings to the eCommerce industry.
The Final Break
There is cut-throat competition in the mobile eCommerce industry. Due to this very thing sometimes the most important aspect in mobile eCommerce is mostly forgotten i.e.; customer experience. The entire focus is on developing products and services. But, most of the customers today are looking for convenience. They want to enjoy the traditional product and service procurement advantages.
If you think that spending on innovative business models or products is the answer to gaining a competitive advantage then you are mistaken. Magento development companies need to keep the pace with the growing trends of mCommerce. In order to do that it is important for them to carry out extensive research of mCommerce and spending on the right technology to enhance the customer experience.