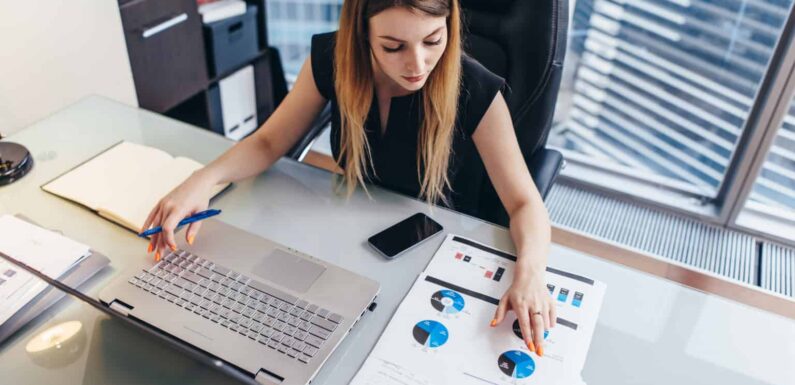 Document Management acts an important repository that houses objective proof and evidence about an organization's products and services. In addition, it is a key part of any Quality Management System or QMS. In the past, individuals typically house and maintain documents on hard drives or use cloud storage solutions to share files.
These places, however, eventually become "dump stations" for random documents and other miscellaneous items. By formalizing documentation practices, business owners and their employees can avoid confusion in the long run.
If you are new to the concept of document management, keep in mind that it is subjected to ISO-9001 Compliance (i.e., ISO 9001:2015). Also known as Document Control, it must be implemented within organizations in a scalable and efficient way.
How does ISO 9001 Define a Document?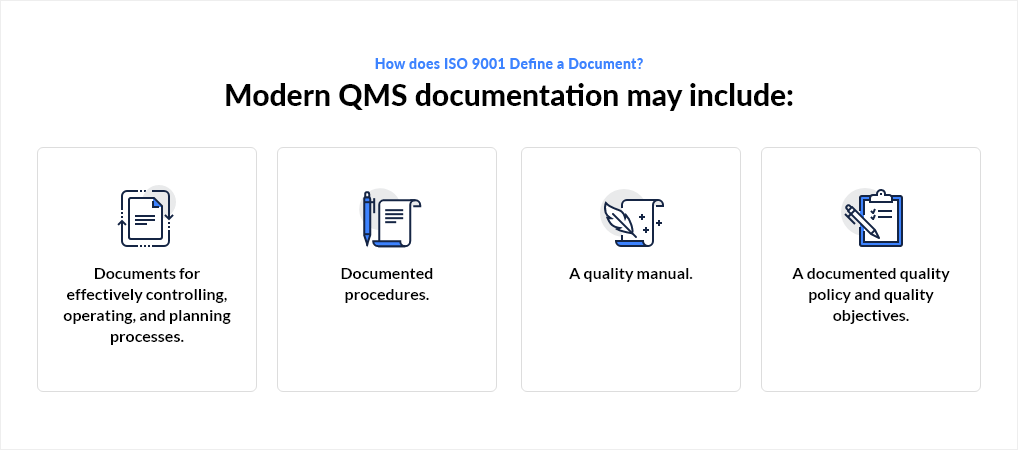 Documents may come in various forms, including images, an electronic format, or paper. They are designed to facilitate the sharing of knowledge, provide evidence of conformity, and communicate information. According to ISO 9001:2008, organizations must maintain, implement, document, and establish a QMS and continually improve its effectiveness. Modern QMS documentation may include:
Documents for effectively controlling, operating, and planning processes.
Documented procedures.
A quality manual.
A documented quality policy and quality objectives.
The extent of the QMS documentation typically depends on the size of an organization, the complexity of their processes, and the types of activities that occur daily.
ISO 9001 Documentation Control Requirements in Today's Context
In order to demonstrate conformity with ISO-9001 certification requirements and meet contractual obligations, organizations need to provide evidence that they properly implemented their quality management systems. In other words, business owners need to provide objective evidence of how effective their quality management systems and processes are. This type of evidence can be obtained through testing, measurements, and observation.
Today, the ISO 9001:2015 standard has removed the distinction between records and documents. Therefore, both entities are now called documented information and must be maintained and controlled. Because documented information is used as evidence of conformance, you will need to control and maintain both the information and the medium. While this ISO standard allows organizations to tailor the complexity and completeness of documents to suit different situations, this flexibility does not lessen the requirement for proper documentation.
Examples of General ISO-9001 Documentation Requirements
Common documented procedures as per ISO-9001 requirements include:
Corrective Actions
Internal Audits
Control of Records
Control of Documents
Control of Nonconforming Products
Preventive Actions
To demonstrate an effective QMS, organizations also need to control the following documents, which include:
Inspection and Test Plans
Production Schedules
Work- and/or Test-Related Instructions
Organization Charts
Process Descriptions
Quality Objectives
Quality Policy
Quality Manuals
Process Flow Charts
Process Maps
Specifications
Internal Communication Documents
Approved Supplier Lists
Quality Plans
Note: Although ISO specifies the minimum content for a quality manual, the structure and format of the manual vary according to the needs of an organization. For example, a large organization may require a complex hierarchy of documentation and several manuals, while a small organization may need to describe its entire QMS within a single manual.
Today's digital businesses are decreasing in size but becoming increasingly agile. That's why they need to develop QMS solutions that help them focus on improving quality outcomes without inhibiting their commercial flexibility. ISO-9001 is one of the best channels for them to achieve this goal.
Remember that your business should meet ISO-9001 compliance in a scalable way. It is important to work with a document management services provider who can help you demonstrate regulatory compliance, improve overall document control and efficiencies, reduce operational errors, and drive continuous quality improvement.