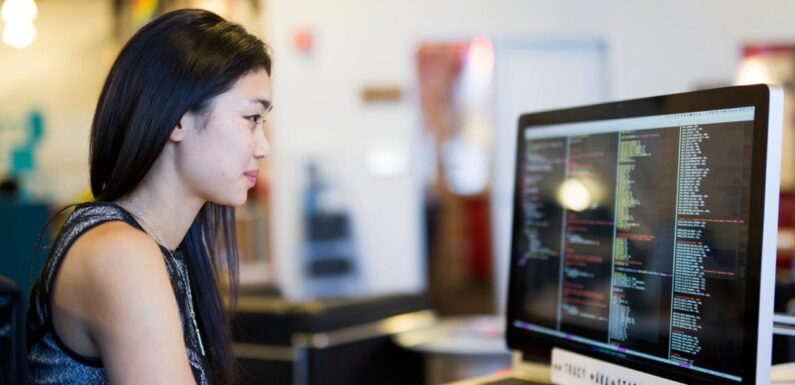 When it comes to software development, the biggest question that most people keep arguing with is whether to hire an in-house team or outsource the software development project overseas.
Many startups and entrepreneurs appreciate the practice of outsourcing. However, there are many who abstain from outsourcing due to bad experiences.
So, the perplexity continues if you should hire an in-house team or outsource development to other countries. So, we are to end the debate with perfect analysis, informing if an in-house team or outsourcing is a way to go. Let's explore;
In-House Software Development Team
When you want to create an app from scratch, you have two options to explore, either outsource it or hire an in-house team. Usually, the in-house team is hired by enterprises to build software under their watch. However, hiring an in-house team is costly enough as you have to bear the hiring costs and spend over plenty of other things. For example, your in-house team needs good infrastructure, training, tools, and management. Besides, you may also need to deploy a dedicated human resource to hire employees to maintain the team's strength.
Benefits of In-House Team
But, apart from all these expenses, it comes with plenty of benefits. From faster development to understanding your project scope, the in-house software development team can be a good pick. Let's explore some of the benefits in detail;
#1 Best Buy In
Developers working for you have bought into your idea, and they see potential personal growth working with you. They work, not just for the sake of working, but they have a vested interest in the project outcome. That means they will give their best to achieve your goal. Ultimately, they will not work for you; they work with you.
#2 Long-Term Product Development
If you have a long-term project or want to develop a complete solution that requires long-term commitment, hiring an in-house development team should be your call. As the team continuously and consistently works on your project, they (developers) will better understand the inside out. They can easily handle the changes in project scope at any time of development.
#3 No Language/cultural Boundaries
When you hire an in-house development team, they will be from your own country, city, or locality with a similar cultural and language background. It will help you collaborate with your team easily while getting productive work from your team. You get any issue, let's have a face-to-face conversation and resolve the problem instantly. In short, with an in-house team, you can easily have your ideas understood by the team.
#4 Shorter Turnaround Time
Developers working on your project inside your premise will enable you to monitor the work in progress easily. You can intervene anytime you feel it is necessary. For example, if you find anything going wrong and something missing needs to be addressed asap, you can catch it quickly. There will be less turnaround time; at less than that, it will take in outsourcing cases.
Drawbacks of In-House Team
The in-house development team will undoubtedly bring fortune to your project, but it's not as easy as we think. It has some considerable downside. Let's explore some of the top ones.
#1 Higher Costs 
If you calculate, hiring an in-house team will cost you 70% higher than outsourcing. Keep salary aside for the moment; even health insurance is ridiculously expensive. Standard health insurance will cost you around $1000 to $1500/month. Apart from this, you need to spend some handsome bucks on employee training, infrastructure development, tools, software, hardware, and human resources. They all will cost you more than you pay to your outsourcing partner.
#2 Consume Considerable Time 
It's not just about development time. It will take time to build a proper infrastructure, find suitable developers, designers, project managers, etc. Each member of the team has to fit from both skills and cultural perspectives. More than that, the demand for skilled designers and developers is so high; it is difficult for the casual hirer to find the developers who fit your environment. That will definitely consume time.
Outsourcing Software Development Overseas
According to Grand View Research, the outsourcing market size to grow at $435.89 Billion By 2028. Outsourcing is the best budget optimization strategy for most enterprises, startups, and SMEs in 2021. The method not just helps businesses save some big bucks but also lessen their workload or project tasks to third-party contractors so that they can focus on their core business objectives. 
Benefits of Outsourcing
Outsourcing software development is now a global trend, and most fortune 500 companies, including Google, Microsoft, Apple, etc., consider outsourcing a potential work strategy to reap the financial benefits. So, the question is: why don't you? Let's explore the benefits of outsourcing detail;
#1 Save Cost On Development 
Simply put, why pay a local developer $150 or $250/hr when you can hire or get the same work done for $15-$50/hr by outsourcing your project overseas. The cost of development is considerably cheaper overseas, especially in South Asian regions. With a bit of precaution (to find the right company and skilled developers), you can get more bang on your bank. Labor arbitrage is considered to be the prime reason why most companies choose to outsource.
#2 Get Skilled Talent without Long Term Commitment
As we discussed earlier in this article, hiring an in-house team will cost you 70% higher than outsourcing. In outsourcing, you need to pay for development costs only; that comes at considerably lower prices.
Besides, hiring skilled talent is extremely difficult on short-term commitment. However, you don't have to face when you outsource your project to another country. You can hire a team on short-term commitment and do need to pay any associated costs.
#3 Easy to Scale Staff 
It could be essential for IT firms who usually outsource a part of their project or whole project overseas to lessen the workload. If you need to expand the outsource team for added tasks, you can easily do it. However, make sure that you have partnered with a reputed company with solid workforces.
Drawbacks of Outsourcing
Outsourcing software development overseas is not so easy as some of you might think. It has some disadvantages, though you can mitigate if you know the possible drawbacks. Let's explore.
#1 Quality Service
Outsourcing may give you a bad experience if you fail to find a reliable software development company. It requires planning, research, and a series of inquiries to find the best outsourcing IT firms overseas. Quality control is a big issue in outsourcing. You cannot be 100% sure that the developers working on your project are skilled and have experience working with such projects in the past? Can you even make sure the code that is being written is high quality? 
However, you can fix this issue by hiring someone local as your consultant to ensure that you get quality work from an offshore development partner. Besides, you can also take technical interviews with the candidate you are working with.
#2 Code Collaboration
Depending on the country you outsource, your project may create code collaboration issues. Cultural differences do have an impact on the statement of work. When it comes to software development, collaboration is the must-have thing, but what if the developer is not able to understand what you are asking?
You can mitigate this issue by writing specific requirements and utilize scrum. It will help you achieve your goals quickly. Scrum enables the project to self-organize while keeping things transparent.
Final Words
As you have gone through the pros and cons of the in-house software development team vs. outsource IT projects overseas, you can make a better decision based on your needs. Make sure you do intense research and analysis before taking a final call. Don't shy away from taking help from your experts.