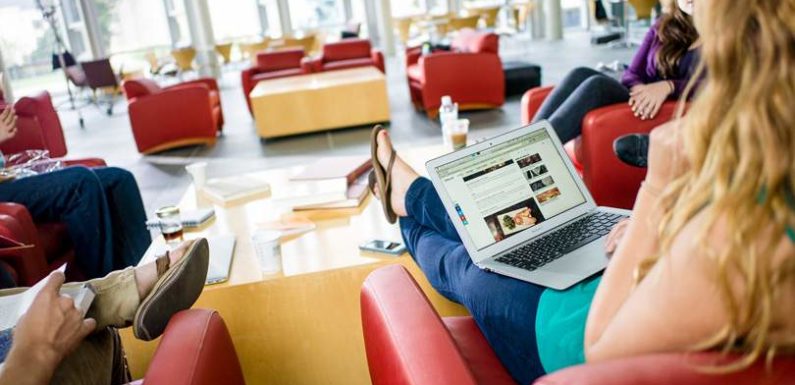 Recruitment is a must for every business regardless of how dedicated you are as the owner. It is an important decision that you make to enable your business to grow steadily by serving your customers promptly. The digital era has changed the way businesses hire because there are social media networks where people post their profiles, and you can check for someone who qualifies for your vacant position.
However, it does not beat the services offered by staffing firms. Any staffing business for sale is a hot cake because it has more to offer compared to social media.
In the US 60% of employers are looking for employees through social media sites. Most of the job seekers are young people with a survey conducted by Pew Research Centre showing that 65% of adults and 90% of the American youth use social media to find jobs.
How are Recruitment Professionals Affected By Social Media?
Professional recruiters have been affected by social media, and they now have to become experts to use these platforms and find candidates for various job posts. Instead of just relying on their simple database, they can use advanced strategies through different interactive platforms such as webinars, social networking sites, and blogs to get the needed candidates.
Even though the traditional methods of recruiting were still effective, modern technology compliments them. The shortlisted persons are achieved through robust evaluations, interviews, and identification. By using social media, recruiters can find quality job seekers and passive candidates who are in other jobs but would readily grab a new job opportunity thus providing their customers with the best available person.
The most popular social media that impact the recruitment business include LinkedIn, Facebook, Twitter, Experteer and Xing. They have all contributed to the evolvement of the recruitment industry. Recruitment businesses do not have to view them as a competitor; they create rich data for them which can be used to provide excellent staffing services for various companies.
With the easy availability of smartphones, staffing businesses are taking a new turn. By 2016, over two billion smartphones were being used by people for different activities. It is estimated by 2020, three billion will be in use and recruiters need to extend their services to internet users. They can do this by creating apps and sites.
Why Social Media Cannot Phase Out Recruiting Businesses
Recruiting agencies must focus on competency and add value to their recruiting services. There are good reasons why employers will want to use them instead of getting candidates from the internet.
There is no way recruiting can be reduced to an automatic matching in a social media platform. Employers must confirm the candidate understands the roles and is ready to face the challenges in the specific line of business.
Before a company hires someone, they want to know more about them. Can the person be trusted and what is their approach? Are they friendly or have an attitude? Only a recruiting business can check all these and coach the person if they need to.
Checking qualifications and verifying the future employees is extremely important. Recruiters are experienced in doing this and will present a candidate who is professional and transparent.
Employers are guaranteed to find someone who fits their requirements. Besides, they do not have to go through hundreds of resumes; the recruiter sends them a list of the shortlisted persons.
The impact of social media on recruitment business worldwide is not as adverse as you might think. Buy a staffing business if you can afford to and take advantage of different social media platforms to give your clients the best services.