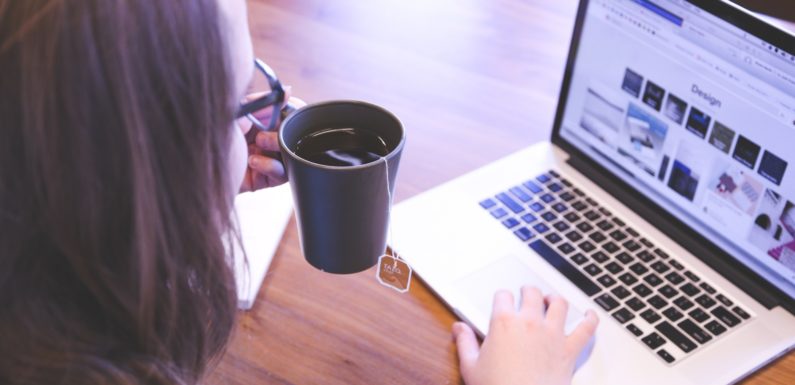 Although it's a quite simple process, starting an eCommerce business can be very stressful due to the fact that there's so much information out there. This makes it hard to figure out what to do and when to do it, which can lead to some expensive mistakes.
It's always good to get acquainted with popular eCommerce trends but if you want to save up your money and time (and headaches) it will take a bit more than that to successfully sell your unique invention or creation around the world.
The thing is that today anyone can become an entrepreneur without bank loans, angled investors, or venture capitalists. In fact, the cost of entry is very low if you're ready to do some work yourself. Compared to the huge investments that were needed 20 years ago, today you can do it for 100 bucks or less. And we're about to show you how.
Fulfill their desires
Desire is nothing more than a need that hasn't been fulfilled in a long time, every passing day turning it more powerful. In today's capitalistic society there is a large number of people with unmet needs and your first job is to identify these. This won't cost you any money, but it will require some effort. You can't go in with a dice roll, uploading products you think people will like. The success of your eCommerce business lies in the difference between guessing and research. You should start your research by tracking down already available products with steady sale track records and see what customer needs they don't meet.
The best place to start is Amazon – look for products with most reviews and then dive deeper. Claw your way through customer feedback and find what is it they like about the product, what do they dislike, and what additional features are on demand.
This will provide you with a valuable information that will help you figure out in which products you should invest and from which ones you need to steer clear of. The last step is to think about how can you improve these products according to the customer feedback.
Make them an offer they can't refuse
We're not referring to any criminal activities or wisdom seen in 'The Godfather' trilogy, but we simply want to point out that most of the offers out there are plain boring. Since the competition is vast the internet is crowded with 'free demo' and 'free trial' offers. Reading these could maybe cure your insomnia but they definitely won't make you actually buy anything.
What makes an offer a good one is the fact that it shows how certain product can help searchers with their most pressing concerns, with targeting the right audience.  If you've completed the first step above you'll know how to achieve this.
Look up to Corleone family and choose your words carefully – if you're selling a flashlight 'you're exposing your eyes to our bright light at your own risk' sounds like a much better offer than 'download our free specification sheet'. Who could refuse to see that mysterious bright light?
Make sure your heart is beating
Every business is like a living organism and if the internet represents the veins of your eCommerce effort than the website is its heart. In order to get this heart beating you'll have to spend some money but no more than 50 bucks if you play it right. The point is to start only with must-have eCommerce features and to keep it simple. Maybe you think you need to make it shine in order to attract the customers, but you need to change your point of view.
If you look at every minute you invest in making it look pretty as a dollar you're missing out on it will become a completely different story. It is not about a compelling design but about a compelling offer (look again above).
The sole purpose of your eCommerce website is to start the dialogue with your customers and refine your offer in the process. You'll validate the offer by selling it, not by dealing with the design details. Now that you're aware of this the steps of creating a website are quite simple.
#1 The name
This is the part that costs. You need to go online and reserve a domain name for your website and be smart about it. First, make sure it matches your business and try to get a hosting agreement from a provider that's fairly popular. The domain name cost should be around 10 bucks per year and the hosting starts from 50 bucks a year. Every dollar counts so be sure to compare hosting solutions before reaching a decision.
#2 Equip with tools
There are many hosting services that offer free tools or they'll build you a default website. If you don't like these tools or you've chosen the hosting service that doesn't have this included there are some popular tools that come at a low cost such as Adobe DreamWeaver.
#3 Collect payments
The best way to go is to open a PayPal account because it doesn't cost anything and it will enable you to collect the money from customers safely all around the world. If you choose to accept the popular credit cards you'll need to open up a merchant services account that will require a monthly fee, but a low one.
Now all that's left to do is to personalize your website. Remember to keep it simple and customize it by choosing among standard templates for layout and design. The basic requirements are the home page, contact page, order page, and product page, but don't forget also to include a link to your blog that's best to set up separately using WordPress.
By keeping it simple we don't mean keeping it small. As we've said, your website is a living organism that needs to adapt to the market. In order to enable its growth, you'll need a powerful online marketplace platform that will provide you with features, modules, and capabilities required to survive in a multi-brand marketplace on a larger scale.  As you grow you will eventually be able to allow yourself some graphic design upgrade to additionally influence consumers.
Spread the word
Now that we've reached the final stage of marketing you're probably afraid you'll have to spend much more than the promised 100 bucks. If you've been reading carefully you've probably noticed that we still have around 50 bucks to spend and that will be more than enough.  
People tend to make marketing sound complicated but the truth is that it can be really simple with the right approach. If you know how to polish up your Instagram profile and how to turn your content marketing into an enchanting storytelling, you're already there.
Facebook ads are the well-known routine, but the trick is not to boost just your own posts. If you include some of the demographic data of your competitors you'll make your targeting far more precise and thus increase your chances of getting sales. Now you can slowly nibble your remaining 50 bucks away on Reddit by using your compelling offers as the add text for subreddit related to your product.
There you have it – after just four steps you're already there with some bucks still in your pocket. All you had to do is to locate people's desires and shape them your way. And you've spent just around 50 bucks to set your dream factory in motion.