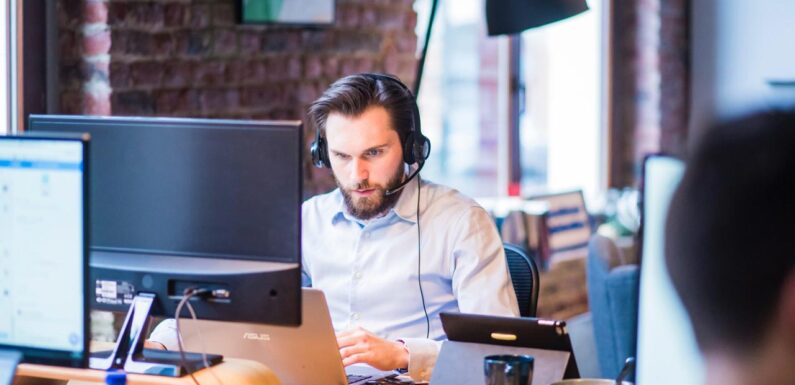 Messaging apps have changed the world in many ways. It has made the process of communication easier than ever. Among all the chat apps, WhatsApp is the most used chat application till now. It has a large number of users. Users trust WhatsApp with their privacy and security. Because of many features and integrations, WhatsApp is one of the most used chat applications.
Not only popularity, but WhatsApp has also generated large revenue across the world. Due to this, app development companies are in high demand. Businesses are looking for them to develop their WhatsApp clone app. 
Major Role and Functionalities of Messaging Apps Like WhatsApp Are:
Registration- To sign up on the app, users need to input their phone number, country, and name. Then they receive an OTP on the registered number. Through that OPT, they can simply log in to their account.
Instant Messaging- It is one of the core features of the WhatsApp clone app. This feature allows users to send messages in real-time without any technical or server-side glitches. 
Voice/Video Calling- Whatsapp clone app allows placing high-quality video and voice calls with a group also. 
Multimedia Sharing- Users can share media like documents, emojis, videos, pictures, and audio.
Contact Sharing- Users can also send contacts of other people to anyone. 
Location Sharing- The geolocation feature is integrated into the clone app. Through this, users can see your live location easily. 
User Panel- It is the panel for users where they can interact with each other.
There are some functions included in the user panel as follows-
User profile- User can set their profile according to the. They can also set their profile picture.
Contact list- All your contacts will be shown in this space. They can send messages to any of those contacts.
Settings/privacy- Users can set their privacy and settings by themselves. 
Admin panel- It is the most important space in the app for admins. This tab is completely for admin.
They have the following functionalities-
Personalized dashboard
Real-time insights
Dynamic panel
App update
CMS integration
Manage users
Analytics report
Configuration management
Important Things you Need to Know While Developing a Chat App Like WhatsApp
Every enterprise should design a blueprint to develop the chat app. It helps to get an idea of various features to include.
You should have an experienced team to work on the app. A well-qualified QA team should be assigned to test the app at each stage.
Before developing the final app, you should have a demo to show your customer. It can help them to remove extra features or add some other features.
You should have an idea of who your audience is, for whom you are developing the app. It helps to choose the right functionalities and integrations for the app.
Key Steps to Develop a Messaging App Like WhatsApp
Plan the clone app structure
Choose the right clone app monetization model
Integrate the features and functionalities
Hire experienced and qualified chat app development and designing team
Deploy the app to the most suitable platform
Provide regular updates are the deployment
What Affects the Cost of App Development?
Technical complexity – There is a wide range of frameworks to work upon. Both frontend and backend require developers which can increase the overall cost. Therefore it is advisable to start with the back-end with ready-to-go solutions like firebase cloud messaging. This method can only work till your app has fewer users. Once the number of users will increase, you will have to develop your components. 
Device and OS – It is difficult to choose the right platform or app. The cost of development may vary for both platforms as they require different frameworks and developers. Cost can also vary according to the device. If you are making an app only for mobile, the cost will be less otherwise it can rise. 
What is The Total Cost to Develop Chat Apps Like WhatsApp?
Calculating the exact cost can be difficult. It varies from customer to customer. For those who need it for business purposes, it can be a little more costly than for those who need it for personal purposes. For businesses, there are various integrations and extra functionalities which make the app costlier. It can be calculated according to the time taken to develop the app.
The cost of building a WhatsApp clone app completely depends on the functionalities. The more features you want to use, the more it will cost. Although, it is not a feature for the public to make apps like WhatsApp for personal use until and unless you have an enterprise or you have a large fan base. 
For developing the WhatsApp clone app only with basic features, the estimated cost is around $10,000 to $25,000. The cost can also go up to $50,00 depending on the developer.
Conclusion
If you own a business that has a large number of customers, the Whatsapp clone app is the best option for you. You will get many benefits from it. You can connect with your audience in a more comfortable way. Before developing the app, make sure to have a detailed plan and blueprint of the same. Be clear with the features that you want to include. The cost of development ranges from company to company. It majorly depends on the features that you are including. If your budget is low, go for only those features which are a necessity. The necessary features that you must include are scalable data storage, encryption, speed, and an engaging user interface.