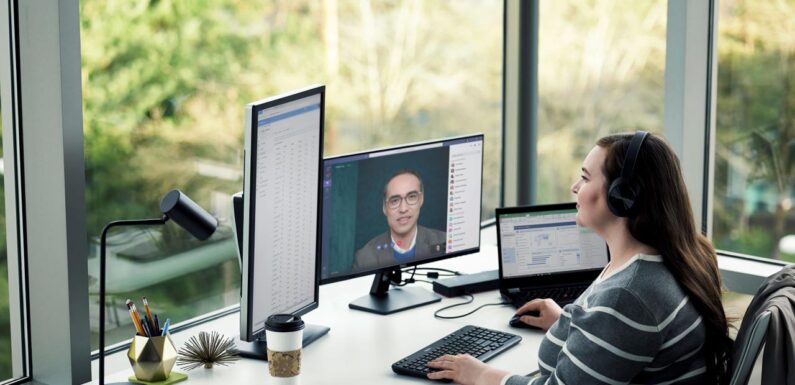 A cold calling campaign is a valiant method for businesses to generate potential leads. As lucrative as it sounds, cold calling is a challenging task for every salesperson. Also, it gets really frustrating and exhausting for a salesperson to make phone calls continuously. To make things easier, businesses are shifting from traditional phones to virtual cloud phones.
The use of virtual cloud phones drastically changed the approach of cold calling. It plays an important role in taking your marketing strategy to the next level, achieving your sales objectives, and creating a seamless interaction on the phone. On the whole, virtual cloud phones are significant for properly running the cold calling script. In this article, we will be discussing its role in improving the performance of cold calling campaigns of your business.
What is cold-calling?
Cold calling is a popular business practice of contacting a potential lead who doesn't have any prior interaction with the salesperson of your business. The contact information of leads is usually pieced together by the marketing and sales team.
Cold calling is one of the most difficult mediums of attracting leads. However, it is still a go-to medium for businesses because more than 60% of people prefer to talk to a real person on the phone for inquiries and making sales. Salespeople follow a cold calling script that guides them on how to approach a lead.
Is cold calling dead?
Absolutely not. Cold calling is still a very active medium for interacting with potential leads. Although we have different forms of communication channels today, phone calls are still the topmost priority for businesses to contact the leads.
Every big or small company relies on cold calling for driving their revenues. With the rise in popularity of cloud telephony systems, this campaign has taken off to a new height. Well, the strategy and script may have changed, but the core vision of cold calling is still the same.
6 effective ways to improve cold calling campaigns using virtual cloud phone
Virtual cloud phones are the new steering wheel for cold calling campaigns. With everything being internet-based, the approach of cold calling has taken a new turn. Virtual cloud phones have advanced features and functions that have ultimately allowed businesses to take new strategies for improving their chances of attracting a huge number of potential leads via cold calling. But how? To answer this question, let's have a look at the following ways.
1. Automatic call dialing
Out of all the things, the most annoying one to salespeople is dialing phone numbers over and again. All salespeople have to make hundreds of calls in one day. Rather than repetitively pressing the phone numbers one by one, virtual cloud phones can automatically dial all the numbers given in the list.
All you need to do is list the phone number in the cold calling software. After each phone call, the system will automatically dial the next phone number in the list. You won't have to keep your phone receiver down. This way, you will make more calls without the hassle of dialing numbers.
2. Tag calls and contacts
During a phone conversation, you will get across important information that you have to quickly note down for future references. Virtual cloud phones enable users to put tags on calls and contacts. These tags are key details that describe the call and contact. Usually, they are made of one or two words.
Call and contact tagging assist in sorting calls into different categories like interested, not interested, no response, or follow-up. It gives a quick outlook for identifying the call. Likewise, tagging contacts assist in identifying the type of contacts like VIP leads, prospects, or business owners. It can give personal information like birthdate, address, etc.
3. Local phone numbers
Your business can grow to multiple countries. Using your current phone number to call the potential leads in a foreign country may not be fruitful. The chances of people picking up your call are much higher when calls are from local phone numbers than international phone numbers. With virtual cloud phones, you can easily get local numbers of other countries.
Local phone numbers help you to create a local presence. People trust the call from a local number as compared to international calls. They also willingly answer such calls without any hesitation. This gives you a shot at attracting the person to your business.
4. Integration with CRM
Customer Relationship Management (CRM) is crucial for your cold calling campaign. It helps you to manage the relationship and interaction with your potential customers. CRM alone is powerful, but integrating it with a virtual cloud phone will take the cold calling strategy to whole another level. It enables you to input, track and analyze data for leads.
It is a proper junction of strategies, practices, and technologies that oversees the customer's interest and sales growth. All the information collected from the prospects is compiled in one CRM database so that you can find the necessary details of each individual for follow-up calls and customer retention.
5. Call Recording
Salespeople have to follow cold calling scripts very strictly. To ensure everyone is doing their jobs right, all the calls are recorded and monitored. Virtual cloud phones can easily record calls. These call recordings are important data for companies for filtering information, legal purposes, and training. All the recorded calls are used as training materials for new agents so that they can follow the scripts properly. It helps companies from losing potential customers.
6. Schedule calls
There is no guarantee that all leads would pick up their calls or close deals on the first call. So, these contacts are listed separately to contact again. Every single contact is listed in priority order. Salespeople schedule the follow-up calls in terms of their priority.
Higher priority calls are scheduled first so that companies don't miss out on a potential customer. Usually, salespeople make two follow-up calls per contact to close a deal otherwise, they move to a different lead.
What are the best cold calling software?
Cold calling software facilitates the sales team to make efficient cold calls, manage prospects, and track sales metrics. The performance of a cold calling campaign also depends upon the quality of the software.
Your sales team may have excellent communication skills, but it will go to waste if your virtual cloud phone fails to deliver quality VoIP services. So, you must be careful while choosing a cloud-calling software for yourself. Here are some of the best ones available in the market for your business.
Top 5 cold calling software
1. KrispCall
KrispCall is a virtual cloud phone system for small or big businesses. KrispCall's call center software is one of the leading solutions for cold calling campaigns. The best feature of KrispCall is the all-in-one unified callbox. Your prospect's phone numbers, call history, messages, and workspaces are all accessible from a single dashboard without switching apps.
KrispCall has a roster of advanced features at a very reasonable price point. It is well-known for combining Cloud Telephony and CRM. Also, it can help cold calling by capturing potential leads from websites.
Price: Starting at USD 15$.
2. RingCentral
RingCentral's cloud phone services can assist you in achieving your company goals. RingCentral's unified communications strategy allows them to provide solutions to all big and small businesses. It has a simple-to-use dashboard. It provides affordable packages and flexible business solutions.
RingCentral can assist you in centralizing all of your data and optimizing your sales processes. It oversees the system's role-based access control and assigns permissions to users. Its RingOut feature lets you make calls with only one touch.
Price: Starting at USD 28.99$.
3. Aircall
Aircall's cloud-based call center provides simple phone assistance. It improves the client experience by enhancing your support crew. IVR, cloud-based calling, skill-based routing, call queuing, call whispering, and other features are included in this cold calling software.
It creates an environment in which you can track your team's performance utilizing the call center analytics tool. Aircall is open, transparent, and collaborative for any type of business communication.
Price: Starting at USD 30$
4. Myphoner
Myphoner is a top tool for sales professionals to monitor and organize leads by building list segments within the system. It offers intelligent queues for salespeople to contact leads at the best time possible. It helps to ensure that they have the best possibility of reaching all their leads.
It also duplicates the contacts in your system to guarantee that you're not spamming leads by calling them several times. This eliminates the possibility of two salespeople making the identical sales pitch to the same lead. My phone interacts with your CRM to produce detailed customer profiles and contact records, ensuring that your salespeople always have the most up-to-date information on prospects.
Price: Starting at USD 19$.
5. VanillaSoft
VanillaSoft has the ability to manage large amounts of potential leads. It allows you to evaluate all the leads using its lead scoring tools, ensuring that salespeople speak to the highest priority prospects first.
Its simple dashboards allow you to keep track of your team's performance at a glance to measure call activity and sales success. The progressive dialing and preview dialing are both features in VanillaSoft which makes it easier to view contact details on the go with these auto-dialing options. 
Price: Starting at USD 80$