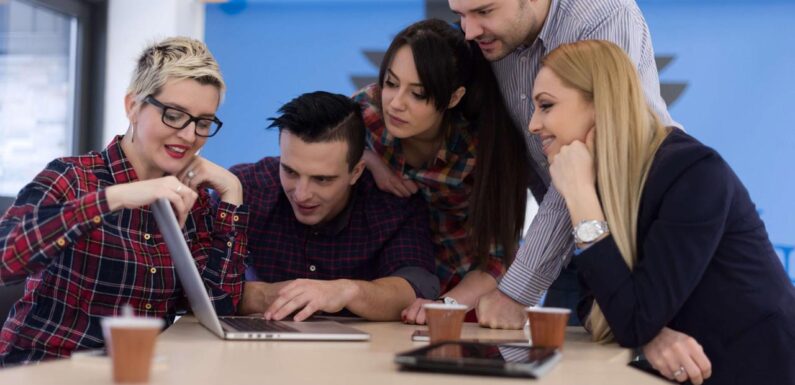 Digital marketing is an important growth tool for businesses today. The increasing use of social media and the internet has pushed marketers to explore digital marketing. It has proved to be an efficient way of marketing brands and you can expect it to stay around for a long time.
As a business, deciding whether digital marketing is worth adopting isn't easy. This article will look into how digital marketing can help boost your business. This will help you decide whether digital marketing will be worth adopting for your business today.
Here's how it can contribute to business growth.
1. Wider Reach and Target Market
This is one reason digital marketing is worth adopting. You can use it to increase your reach and enter new markets. Attracting clients from new markets can be tricky without digital marketing. It is easier to reach people even on different continents over the internet and not in person.
As mentioned, digital marketing takes advantage of the increasing popularity of the internet. It also depends on the growing number of smartphone users. You need to create your messages and send them through the social media platforms your audience uses.
The best aspect of this is that digital marketing messages and campaigns are easy to set up. Creating a short clip or image with your message embedded in it won't take long. Social media platforms also allow companies to target specific audiences, making it even better.
2. More Time For Business
Digital marketing is easier to execute than most forms of marketing. As mentioned, all you need is to ensure that you create messages that appeal to your audience. Once you post them, you'll not need to do much as they'll get accessed by your audience once they're online.
Also, you do not need to create marketing campaigns by yourself. You can work with experts to ensure you create high ROI digital marketing campaigns. For instance, a good digital marketing agency based in Milwaukee can help you develop marketing messages for your audience.
You create more time for yourself by delegating digital marketing tasks. This will allow you to focus on other tasks that you cannot outsource. Digital marketing can get outsourced because it is easy to track results. In the end, digital marketing will bring in more profits to your business.
3. Ensures Precise Targeting
We have mentioned that digital marketing allows you to target specific audiences. That's easy to do, especially on social media platforms. You can choose the demographics of the audiences you want to target. This ensures your campaign reaches only people who can convert.
In short, audience targeting helps a business avoid wasting resources. It takes research to know who you can target, but the results are worth the effort. It ensures higher conversions for a company than when creating messages without customizing them for a specific audience.
This is one reason many businesses are turning to digital marketing. Taking your business to the next level is easy when the messages you generate value. And, as said before, it is easy to get the desired value when the messages you create target qualified leads.
4. Building Your Brand Name
Source: Pixabay
Something else digital marketing can do for your business is building its brand. This is through helping you build a solid online presence on social media and search engines. By showcasing your business on these platforms, you create an audience and a reputation for your business.
You can use your social media channels for advertising new products. Also, consider your website for providing value to your audience. For instance, you can write informational articles about the products you sell. By posting them on your website, you educate customers about your products.
Digital marketing is a perfect brand awareness strategy. But then, it is more than just having a logo and slogans that mention your brand. You can work with a digital marketing agency to build a solid marketing strategy. That will make it easier to build a reputable brand.
5. Better Management of Costs
Marketing can be an expensive task for a business. Small businesses that operate on meager budgets may find it harder to do it effectively. Digital marketing has emerged as one of the best ways to market themselves without breaking the bank.
For instance, creating pages on most social media platforms isn't costly. You only need to identify the media where you'd want to have a presence. Then go ahead and create pages on them to develop posts that will appeal to your target audience.
Thus, digital marketing saves a business a lot of money. This money could have gone into advertising on digital and print media, which can be costly. You can convert it to improve other aspects of your business then see it grow over time.
6. Increase Revenue
Digital marketing increases business revenues in several ways. We have already discussed some of these ways above. First, reaching a broad audience means more business for you. In the end, you generate profits that you can use to grow your business.
The second way is that digital marketing is cost-effective. Your business will save a lot by using digital marketing tactics. This will mean more revenue to invest in other aspects of the company. All you need to do is turn your visitors into customers after finding your business.
You may also increase revenue in many ways with digital marketing. All you need to do is adopt it for your business today. Ensure you have a working strategy when implementing digital marketing tactics.
7. It keeps you Ahead of Your Competition
Every niche has today turned to be competitive. Most businesses are struggling to thrive and maintain profitability. Setting yourself apart from the crowd can help your business garner more customers. It can also make it one of the trusted businesses in your niche.
One way to do this is by employing digital marketing techniques. A business that uses digital marketing will stay ahead of one that leverages traditional methods. The market is constantly changing, with most customers preferring companies that utilize technology in their operations.
Using digital marketing helps you stay ahead of the latest trends. For instance, many businesses took advantage of TikTok, which was trending during the pandemic, to grow their audiences. This is one way to ensure your business grows in ways traditional marketing cannot help.
8. Helps With Business Tracking
The best way for a business to grow is by tracking its success. It won't be easy to know if you are making any progress if you don't keep an eye on what you're doing. That's one area digital marketing helps businesses, in the end, boost their overall growth.
For instance, using your website, you can view data that can help you track your growth. For example, you can access data from your website. You can check the most viewed pages or products, average time spent on a page, the most clicked on products, etc.
Social media also allows you to access such detailed information. You can check your post's reach, interactions, etc. Tracking such metrics makes it possible to know areas that need more attention. It makes it easier to improve your weaknesses and build your business faster.
9. Prepares a Business for the Future
There's no question that the internet is growing in popularity every day. Most people turn to it whenever they want to buy items or find answers to any questions. The increasing popularity of the internet explains why businesses need to invest more in digital marketing than ever before.
A business that wants to grow must take advantage of these numbers. Digital marketing experts expect future growth in the industry, meaning more people to market in the digital space. Thus, it's vital to ensure a solid online presence to avoid missing out on such opportunities.
In short, now is the best time to get started with digital marketing. There are already more than enough potential customers on the internet. Getting started early enough will help you build a robust audience over time. This will increase the chances of staying ahead of your competitors.
10. Create Brand Loyalty
Every business wants to build a brand people can trust. However, it would help if you had innovative strategies to build a strong brand and succeed in your niche. Using digital marketing tools is one of the most effective ways to have a reputable and trustworthy brand in any industry.
For instance, having a professionally-developed website helps you look credible. This means you need to post high-quality content, include your contact information, etc. Also, having social media pages can help potential customers and followers of your brand start trusting you.
As mentioned, your content will determine whether people trust you or not. Thus, ensure it is factual and verifiable before posting it. Also, have professionals develop your website and create your social media channels. That's how you can ensure they look credible.
In the end, the more people trust you, the stronger your brand becomes. You'll then have a loyal audience that will keep spreading information about your brand. That will be key to the growth of your business.
Conclusion
Those are some of the benefits a business can get from investing in digital marketing. One reason enterprises market themselves is to ensure they grow. That's why they explore options like digital marketing to help increase their reach and increase revenues then grow.
In short, digital marketing plays a critical role in the business world. It has become challenging to overlook today when the number of social media users is constantly increasing. All you need to do is develop a robust digital marketing strategy and see your business grow fast.