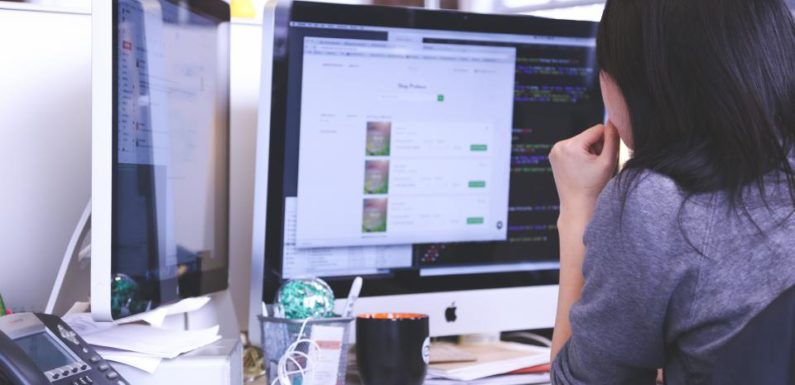 Search engine optimization is the process of ranking websites on search engines by working with various website and content factors. For a website that mainly wants to optimize it for its blog section, the process is pretty simple. There are a lot of content factors that come under on page SEO. On the other hand, you are handling your off page SEO. Off-page SEO deals with what is social media marketing, link building and social bookmarking.
For an e-commerce website, things are a little different. This is because e-commerce websites have product pages. These pages don't contain much text content and it is really hard to get a website to link to such a page. This is why e-commerce websites have blog pages so that when people open these blog pages, the overall domain authority of the website increases. This domain authority will help the product pages rank better.
Here are some of the ways you can optimize your product pages for your e-commerce website:
Optimize the Title tags and Meta descriptions of your pages
When people search something on Google and your website is listed, it shows a couple of things to the visitor. The first is the title of the page. Then you can see the URL of the page and then there is the meta description. Your page may be ranked third, but if you have utilized this chance to sell to your visitor, you can get the click.
Add content in the meta description that will convince the visitor to open your website. This means that you are working with the product description. Precisely mention why people should buy this product. List down some benefits of the product. Also, make sure to include keywords in this list.
Minimize your bounce back rate
When someone makes a Google search and opens a website but goes back to Google for the same search, it is known as the bounce back. When your website's bounce back rate is high, it tells Google that your website is not providing the information that the user is searching for. This is how your rankings go down due to bounce back rate. Now if you were to add interesting information on the product page, you will see how people will linger around for a longer period of time. Try to add more reviews to the product page so that people get more convinced to buy your product.
Leverage headings
If your product page has multiple headings, it will be in a step by step information format. And when you add keywords to those headings, people will find solutions in your headings which are easy to grab attention.
Show other product pages
When people purchase one thing, you can also show them other products so that they can purchase other things. This means that if someone is going hiking and looking for hiking shoes, they might also be interested in buying a backpack for the journey. This is how you cross-link products to increase sales.
Getting Traffic for E-Commerce Sites
Search engine optimization is important for every website that wants to get traffic on its site. However, the e-commerce industry is highly competitive. There are multiple businesses trying to rank on the first page of Google for competitive keywords. It is difficult but it is not impossible. We will show you how you can get more traffic on your e-commerce website.
Improve your domain authority
Search engines take into account different factors when rankings website. They are everything from your content and offline marketing. This means social media marketing matters as well. Domain authority is a measure of all SEO factors combined to tell the user how well the website will rank on search engines. Your search engine rankings will improve if you improve your domain authority.
On the website, you have multiple pages. You have product pages and you have contact information, privacy policy, terms and conditions and more. One of the best ways to improve your domain authority is to increase the total backlinks to your web pages. There are not many ways to add more backlinks to your product pages.
However, there are ways to get backlinks to a blog section of your pages. This means you will need to start a blog. Once you have backlinks to the blog, your overall domain authority will increase. This will help the web pages related to your products rank better as well.
Optimize your products page
The product pages of your website can be optimized to get rankings on the web. To do that, you will need to use this advanced level SEO technique. There are the keywords you are trying to rank on search engines. Add title tags to those keywords in the title of your page.
If you are selling say a product named X, people are not simply searching X on the web. Some people use words before it. Cheapest X is one example. The word cheapest is a title tag. This way you can direct traffic to your product pages.
Publish longer content on your key product pages
It has been proven that content that is longer in the total number of words ranks better on search engines. Taking that into account, you will need to create product pages that are at least 1000 words long. This is because Google wants to understand what your products are all about. It does so by studying the words that you share with it on the pages. The more the words, the more it is able to communicate better with search engines.
However, it is understandable that you may not have the time to write such long posts for every product page. In that case, what you need to do is to work on the product pages as much as you can in terms of the word count.