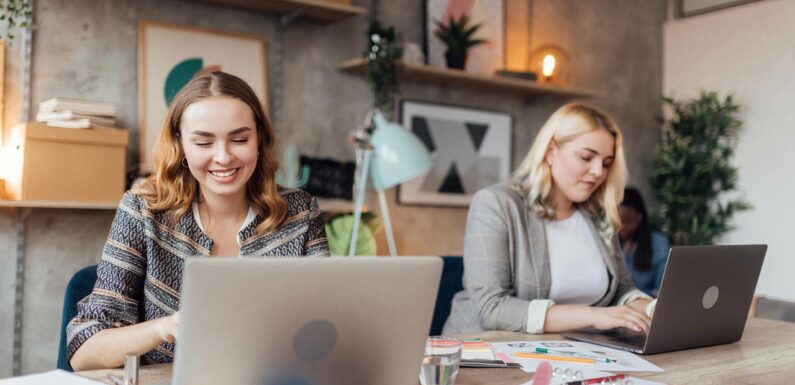 Today every business is getting into the digital space and for reaching their audience successfully they use different kinds of marketing tactics. Among all these online marketing methods the most popular chosen tactic for 2023 is content marketing.
Quality content is content that speaks clearly about your brand or product while giving information to the audience. To create this quality content many business owners get into a huge hassle in finding a writer or hiring experts that has good writing skills and is affordable at the same time.
The need for content in the market is increasing day by day irrespective of the shortage of good writers present in the market. Here AI writing tools come into the market to help everyone and anyone in the market with creating high-quality content quickly and easily.
But now the question arises what is an AI writing tool? and How can an AI writing tool help you in content marketing strategy? In this article, We'll try to answer all your questions in the easiest possible way.
Hence stay tuned with us till the end of the blog.
AI Writing Tools: The writer of the modern era
AI writing tools are a kind of software that is used for the creation of computer-based content on any topic, that is almost free from plagiarism.
Commonly AI writing tools are also known as NLG (Natural Language Generation Tools)
In simple words, AI Writing Tools are computer programs that can create any type of content such as captions, blogs, press releases ads, etc on any topic in minutes on the bases basis of a few inputs related to the topic, audience, and keywords.
Especially this AI-based content is both informative and engaging for the audience which proves why nowadays the majority of people are looking for the best AI Writing Tools for fulfilling the content needs associated with their content marketing strategy.
After knowing what AI Writing Tools are, let's move towards the next important aspect which is – How do these AI Writing Tools work?
AI writing tools use the concept of artificial intelligence to analyze our given details and then do research on the most relevant source for information piece available on the internet then by using rephrasing, rewriting changes in tones, or vocabulary they create content that is easy to read for users.
How AI Writing Tools Can Help You In Content Marketing Strategy?
In this section of the blog, we will explore some fantastic and mindblowing benefits you can experience while using AI writing software. Let's get started
According to the feedback of users, we got to know that there are many benefits of using AI writing tools in your content marketing strategy, such as -:
AI writing tools can be used to edit your pre-written content. These tools give good suggestions for improvements, related to keywords. which means these AI tools can suggest to you the content where you can such where can add more keywords to make it more search worth and interesting for users.
By analyzing your website, target market and past content AI writing tools can help you in generating ideas for new content or it can help you in creating content on per decided topic.
If your content is ready but you need to do proofreading then also you can use AI writing tools as it can help you to figure out any plagiarism issue or issue related to word choice, grammar, and style in your content.
In this digital era, simply creating content is not sufficient for ranking purposes. You also need to write search-engine-optimized content and employ effective digital marketing strategies. For achieving this goal, AI Writing Tools can be your partner, helping you craft content that not only resonates with your audience but also boosts your online visibility through targeted digital marketing techniques.
A writer can write content in three languages at most but then it is not defined that you writer knows the language you needed in your content marketing strategy. In such a case AI writer software are best for use. As these tools are able to produce flawless content in many languages.
With AI tools, you can even translate pre-written material from one language to another. In short, create your content in your language and translate it into the desired language in less time without any kind of hassle.
Apart from business, these tools are useful for writers to get out of writer's block phrases easily as these tools can help them in generating human-like content from different angles or outlines a topic that you can use to create a wholesome content piece.
Blogs or articles are not the only things that can be created from these AI tools, from blogs to youtube descriptions to captions you can get everything at one place, which means you can even use these AI writing tools in creating your social calendars or in doing an on-page change of your website.
Overall,  by using AI writing tools you can improve or speed up your campaigns involve involved in your content marketing strategy to get better results.
What Are the Best AI Writing Tools for Content Marketing Strategy?
On the internet there are tons of AI writing tools available and using choosing the best among them can be a time-consuming task hence for our readers we've tried and tested almost every AI writing tool and in this section, we have come up with some of the best tools on the basis of their features and writing style. Below are a few tools you may be interested in:
1. Grammarly: For the purpose of proofreading the content and making sure it's grammatically error-free the tool that gets top in our study is none other than Grammarly. This tool is available in a free or paid model.
2. Small Seo Tool: Google says that ranking your content should be SEO optimized and unique in all senses. So if you want to optimize your content for search engines or rewrite plagiarised content you can use Small Seo Tool. This tool is completely free for use.
3. Hemingway: Hemingway is a tool that helps you in analyzing writing style and tone to make your content more concise and readable. This tool is available in a free or paid model.
4. CoSchedule Headline Analyzer: Headlines are the essence of any press release or content and to generate highly attractive headlines you can use this tool.
5. Hypotenuse: Hypotenuse is the last tool on our list but it is one of our favorite tools due to the fact that it helps you in generating any type of content whether it is an email, blog, google ads, captions, press release, copywriting, etc in an affordable price. If you want you can try this tool for free for up to seven days.
Basically, all the tools are easy to use and can uplift your content marketing strategy by saving both money and time. So try the tools and enjoy the power of good content in your business.
Conclusion
From the above discussion on AI writing tools, There's no doubt remaining about the fact that in this fast digital era AI writing tools are proven most useful for content marketers.
Basically, AI writing tools are a huge asset for content marketers & their content marketing strategy as they can be used in creating new content as well as they can be used in improving readability and other aspects of already written content.