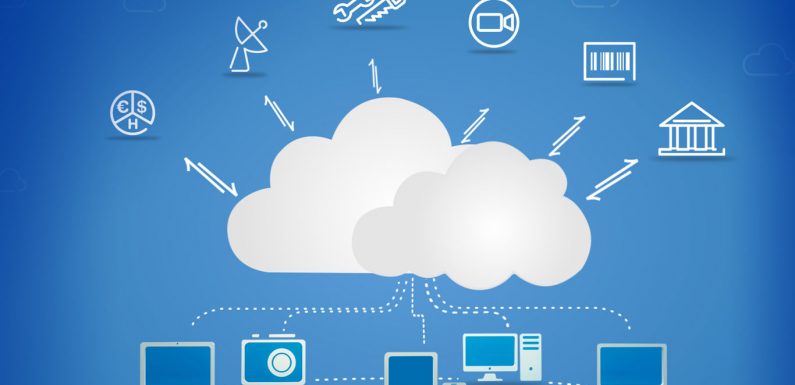 When businesses shift to a cloud, perhaps the highest point of concern is the security of your data. Business owners are interested to know how safe and secure the cloud hosting is and what are the security loopholes. There are conflicting opinions when it comes the safety of your data in cloud; while some users are doubtful regarding data security on it, others believe that the cloud is secure than on-site physical server deployment. When security is your main concern, it truly depends on nature of an organization in the question, and whether leadership is right in adopting the cloud.
The very first thing one need to understand is that a security market for cloud hosting is increasingly expanding. As reports suggest, that the market for the security products of a cloud is growing every day and the desire for these products are inspiring such growth.
However, according to the reports of a market in Cloud Security, a size of cloud security market is expected to increase by 90% in next two years. Another major concern of the cloud security is about awareness between businesses that  data breach is common when moving to cloud.
In the current year, almost 50% of the businesses from all over a globe has experienced these breaches in unusual forms. Reports by the Ponemon Institute has revealed that numbers of organizations are facing the data breach situations and gone dramatically up since previous years.
When you think using a best Cloud hosting service for your company, automatically you'll think about the cloud backups and storage. While cloud storage is recommended for the businesses, it also comes with some of the drawbacks. Storage has meant to be one of the critical component involved in the cloud according to most of the companies especially those dealing in BFSI sector.
To overcome business and user demands, IT needs to offer a cloud agility merged with that security of on-premises of a storage. That begins with assuring that some security strategies are in the place and that may apply effective control, consistent and the protection of data throughout the lifecycle. This should cover the following strategy:
#Security of User:
Controlling over, who will be able to access files, which kind of files and what they can do with them and for how long they can access.
#Security of Device:
Protecting all corporate information at a point of consumption, including end-user devices that company may or may not have a control over.
#Security of Network:
Protecting the data in transition (over encrypted channels) to prevent tampering and eavesdropping.
#Security of Data Centre:
Providing the choice of deployment model to the customer and complete control to check where the data is stored. For cloud provider, this means by maintaining their data centre with the highest necessary levels of security, and to decrease threats to the complex data protection and the disaster recovery needs.
#Security of Content:
Attaching control over itself to the content is to ensure it can't leave company's IT control file sharing environment, even while downloading onto a device.
All these above elements should be included in the framework of a robust Governance, Risk and Compliance (GRC) to assure that those security policies are standardized for a cloud storage provider. There are even many options for external GRC software to help in this regard. There is no doubt that one of the greatest points of controversy for any cloud users remains using public cloud or a private cloud and which is more secure for them.
However, it's true that a private cloud will give any businesses a greater control over the data initially. But the actual test of the security depends on how any business chooses security strategy and how uses its technologies.