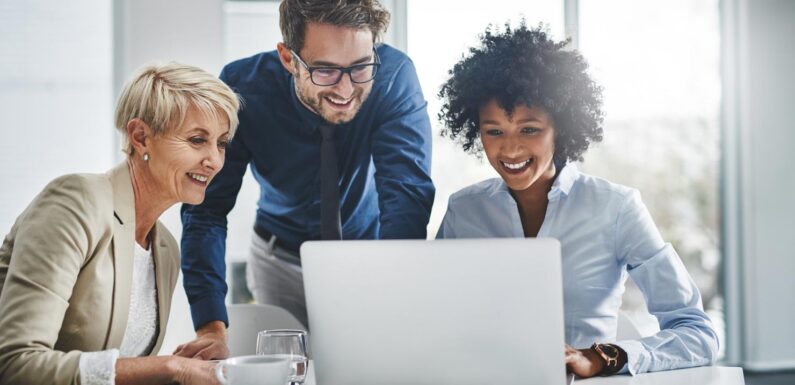 Email marketing continues to rule the digital marketing domain. Nearly 54% of small business owners use this powerful medium to inflate their sales. Thus, you can close more deals than ever by improving your email marketing game.
Read on to discover 12 game-changing email marketing strategies to kick-start your 2022 campaign:
1. Maintain Email Consistency 
Given a choice, would you prefer an all-weather friend or someone who shows up only when they need something from you?
The choice is obvious!
Sending emails only during festivals or when someone abandons the cart is like that second friend. As a startup/small business owner, you need to be your customers' all-weather friend by maintaining a consistent email frequency.
Research suggests that 37% of B2B and B2C marketers send emails at least 2-3 times a month. Therefore, you might need to tweak your frequency according to the results obtained.
2. Build Trust with Branding
Can you spot the Burger King logo (or possibly smell their delicious crispy veg variant) from miles away? 'Miles' may be a slight exaggeration, but the idea is 'familiarity.' People recognize Burger King when they see it just because of the colors, design, and messaging.
They are familiar with the 'brand.' You need to incorporate branding in your email marketing strategy, too. Your email design should have the look and feel of your brand. That's how you foster trust with your email list.
3. Create Mobile-Responsive Emails
Did you know that nearly 60% of emails were accessed from mobile devices in March 2019? That statistic alone warrants the need for mobile-responsive emails.
You can't afford to lose a prospect as a marketer because of an off-putting, non-mobile-friendly email design. Not just on mobile, your emails should be easy to read on desktops and tablets as well.
4. Use A/B Testing 
This is a marketer's favorite. To gauge the success of your email campaign, you need to run an A/B test, also known as a split test. In that, you can create two versions of an email by changing certain elements, such as CTA buttons, subject line, design, color, or placement.
By delivering these email versions to two same-size audiences, you analyze their performance. The click-through rate (CTR), click-to-open rate (CTO), and unsubscribe rate are common key performance indicators (KPIs) of email marketing success.
5. Set Up Automated Workflows
Let's say a reader subscribed to your weekly newsletter, after which you write and send a beautifully crafted welcome email.
But as your newsletter becomes popular, you might get multiple subscribers a day. It doesn't make sense to continue doing everything manually in such a scenario. Instead, you can automatically send pre-written emails triggered by specific actions using email workflows.
That way, you can save an enormous amount of time, otherwise needed for sending emails.
6. Try Video Email Marketing
A whopping 93% of marketers incorporate videos in their marketing strategy to increase sales. Given that the average watch time of online videos has increased to 100 minutes per day in 2021 from 84 minutes per day in 2019, this is a wise move.
Yet, you don't see videos in email marketing often. Embedding videos in emails will allow you to stand out from your competitors. To deliver the bonus content or announce a product launch, you may leverage video email marketing.
7. Avoid Spam Filters
With people receiving hundreds of emails a day, you have to take extra measures to ensure that your emails aren't moved to the spam folder.
You can do so by:
Providing the unsubscribe link or button in your email
Avoiding the use of sales words like "free," "clearance," or "buy."
Using only reputable IP addresses to send emails
Avoid sending emails to non-subscribers 
Email services like Yahoo and Google have become more rigorous in filtering spam. Yet they aren't 100% efficient. If you don't undertake the measures above, even legit emails can be marked spam.
8. Forge Emails That Speak to the Visually Impaired
Nearly 2 billion people live with some form of visual impairment worldwide. Think about the number of loyal subscribers you could gain if they access your emails. Email accessibility is likely to be a big trend in 2022.
Thanks to screen readers, your visually impaired audience can indeed 'read' your emails if:
Your content is intelligible and concise. When creating the email copy, use short, bulleted points
Use ALT tags for images along with descriptions
Avoid the use of overly difficult words
Use H1, H2, and H3 so that screen readers can clearly distinguish the hierarchy of your content
9. Redirect Users to Your Socials
To maximize your outreach as a small business owner, you need to integrate your social media channels with email. This is a form of cross-promotion. Though simple, this email marketing strategy works wonders for businesses of all sizes.
And for that, all you need to do is include links to your social media accounts in your email and encourage readers to follow.
10. Use Incentives to Engage Subscribers
Say you are subscribed to a digital magazine. You're soon expecting a new email, but to your surprise – there's a 10% holiday discount this time! That smile right there is called happiness.
During special occasions, it's essential to acknowledge the association of your long-term customers by offering them incentives.
The beauty of this email marketing strategy is that it can be applied to entice a new subscriber, too—perhaps 20% of their first purchase on your e-commerce platform?
11. Optimize Your Email Copy
Grammatical errors can creep into your email copy (even if inadvertently), which, in turn, can put off many readers. Presentation makes a vast difference in the minds of your readers. Sloppy emails can decrease the trust of readers in your brand.
AI-powered tools like Grammarly allow you to omit or correct such errors quickly. Apart from that, using Hemingway Editor, you can ensure that your email copy is easy to read for most people. For best results, aim for a Readability Grade of 7 and below.
12. Offer Subscription Preferences
Take a quick email survey if you feel that you may be sending too few or too many emails to your subscribers. In that, you can offer them subscription preferences: weekly, fortnightly, monthly, or two times a week, and so on.
By offering them a choice, you're significantly decreasing the likelihood of getting unsubscribed in the future. Go ahead and steal this underrated email marketing strategy to outshine your competitors in 2022!