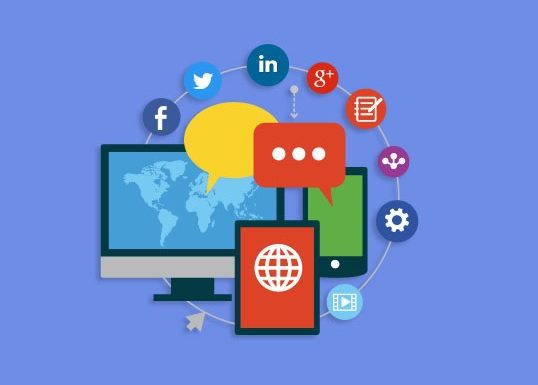 With over 70% of both the male and female users of the internet on Facebook, there shouldn't be any doubt how impactful social media has become over the passage of time. Even the teenagers, around 32%, believe that Instagram is their most important social network, and it shouldn't come as surprise that nearly 22% of the entire population of the world uses Facebook.
The online market is continuously expanding and its time that small business take advantage of this new and booming era of internet technology and the ever growing social media usage. Here are some of the ways social media can be influential for small businesses across the globe:
Enhanced Communication & Connections
Small businesses often find themselves in a bind when it comes to communicating their product and services. Their limited scope often acts as a hindrance towards their progressive growth as a business and this is where social media really takes the bull by the horn.
Social Media is known to have broken barriers and an online presences plays a great deal in getting connected with far away potential customers. Social media can also be used as a tool to break the ice and start a conversation with online users and let them know what services and products you offer which would naturally peak their interest and create relationship & bonds between you and the potential prospect.
Building Stronger Bonds through Social Presence
There is saying which goes like 'Out of sight, out of mind', and social media can be used by small businesses to keep themselves alive and well in sight of their clientele by maintaining an active social presence. This also reminds the customer about their existence and keeps them acquainted with the particular brand or service for over a longer period of time.
By regularly sharing posts online and through micro-blogging techniques small businesses can interact with a particular individual and make sure that a strong healthy and constructive bond brews between them which can later be transformed into a loyal relationship. Social media isn't only about creating new customers but also networking with the ones that you have already managed in a more holistic and personal manner.
Possibility to Go Global and Compete With the Big Giants
Once a small business is able to adapt its operations in such a manner that it complements it social media presence, then there is chance where it might grow out of its old shell and emerge as an international player in the market.
You never know when people could actually be interested in a product and if a strong and sturdy demand ensues then that opportunity must be availed by small businesses to enhance their scope of business and become a possible competitor in the industry.
Growth of business should always be taken as positive and social media can lend a great deal of support in making small businesses grow and that too at swift pace.
Nowadays many small businesses, around 82%, utilize social media platform such as LinkedIn, Twitter, YouTube, and others to get their message across where there services and products have never reached before.
It is however important to know that social media experts are able to utilize tried and tested methods to produce results. Social media is indeed helpful but it requires the wit and technical knowhow of a professional in order to deliver the desired results.