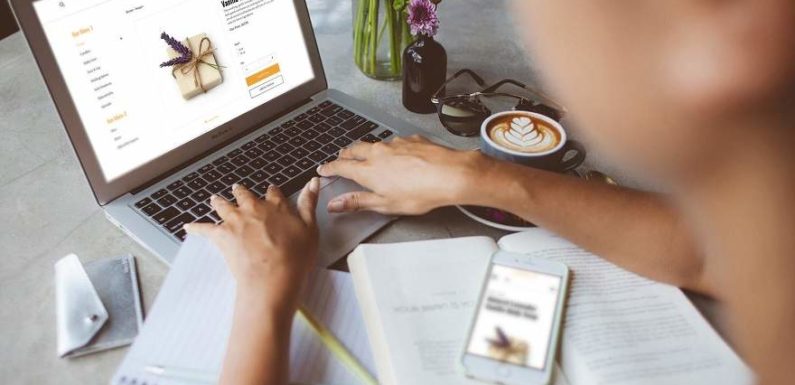 You might have aligned all the pieces right for your eCommerce business but if you are not adding a blog to your site, you're missing out on an important aspect that can drive more traffic to your site and generate more leads, sales, and revenue for your business.
By simply adding a blog to your site, you can generate 55% more website visitors. With more website traffic, you strike a better chance of converting your visitors into customers. Though blogging may seem like an overwhelming task to many eCommerce merchants, in the long run, it will pay off the efforts you put into it.
If you're still sitting on the fence and wondering how blogging can help you to rank higher in SERPs and gain more traffic, this insightful post is for you. So, let's have a look at the reasons why you should consider starting a blog.
1. Improve Your SEO
Nobody can deny the fact that fresh, unique and high-quality content improves search engine ranking of a website and nothing could better than blogging to achieve that goal. Also, you need to keep in mind that search engines give more preference to valuable content. This simply means the more relevant and authentic your content is, the better you have chances of showing up in the search results.
The best possible way to write relevant content is to address the queries users search on the internet. In other words, you can consider writing a blog that talks about the solutions to the problems your customers are facing. Try to educate your customers on how to use the products in an optimum manner by providing expert advice.
You can go even beyond and suggest some proven hacks related to your products. Frequently posting insightful content not only helps in improving the search engine rankings of your site, but also attracts potential customers who are looking for the solutions, tips and tricks, hacks, and DIY tutorials. Furthermore, posting educational content also increases the loyalty of your customers towards your brand.
Here are some proven ways to create engaging content for an eCommerce store:
Video tutorials
Infographics
Q&A with the experts
Use cases
How-Tos
Case Studies
2. Channel Your Visitors From Blog To Product Pages
When you frequently publish insightful content on your blog, it will start gaining traction. This is the time when you have to play smart and redirect your readers to your product pages from your blog section. You can simply do this with a hyperlink or embed your products wherever appropriate in your blog posts. 
Always keep in mind that blogs are written with an intent to address the problems faced by the users. Using them for dedicated marketing or heavy selling will drive your visitors away. As said above, you have to promote your products smartly in the blog posts and leave the heavy selling to the dedicated product pages.
3. Improve Your Returning Visitor Rate
When you frequently publish meaningful and insightful content in the form of blog posts, you are giving your readers a strong reason to visit your site again. When the readers keep coming back to your website, it will improve not only the returning visitor rate but also the engagement rate and customer's loyalty towards your brand.
4. Augment Your Business Leads
Love it or hate it, your visitors won't convert into the customers unless you know the proven tricks. Once you start getting a good amount of traffic from your blog, you can smartly place call-to-action (CTA) buttons in your content. The CTA buttons leading to free content access have the maximum chance of generating business leads.
Listed below are some examples of result-driven CTA buttons:
Claim Your Free Trial
Free trial for 30 days
Free factsheet
Free eBook
Subscribe
Join Free for a Month
Sign up for a free webinar
5. Help You Build Brand Loyalty
You may have a great website design or the best-in-class products, but if you fail to engage the audience, the number of returning customers will gradually start decreasing. As an online merchant, you should always look for the new opportunities and avenues that can help you in building brand loyalty.
Although it is true that your blog won't alone build a strong brand loyalty, it can definitely contribute a lot to the same. To establish a notable brand loyalty, you should always maintain the right balance of the relevancy, fun, information, and professionalism.
Conclusion
After reading this, you might have realized how blogging can help you grow your eCommerce business. Without wasting any more time, you must consider starting a blog. It can help you get more customers, which in turn will improve your leads, sales, and ROI. Since you have an arsenal of topics to write about, you can get started with something that is of interest to your readers. If the readers feel a connection with your content, they are more likely to become your customers.