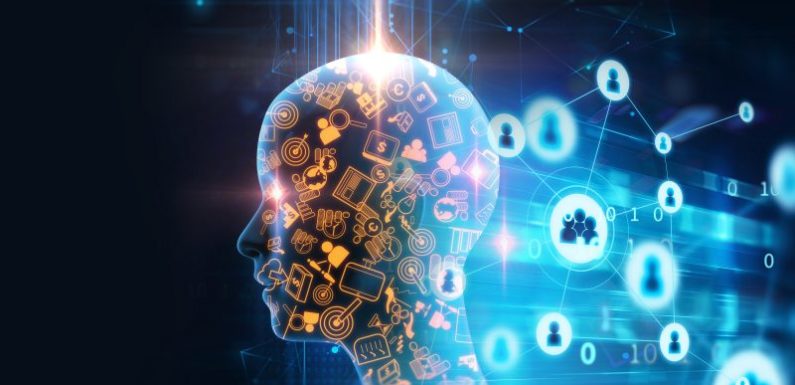 The digital technology is thoroughly impacting the organization of 21st century. It is basically altering everything from the ways we work, manage and organize things to the ways we communicate, products we use and even the place where we work.
Even with all these changes, there are things which are still the same. An organization is still filled with people who work together to achieve the strategic objectives by following common values.
Workforce, gradually being overshadowed by machines and technology, still remain the most critical asset of many organizations. They are still bound by the number of working hours and their intellect to process information.  A proper coordination between humans and machines is must to achieve maximum output.
A proper hierarchy of leaders, managers, and employees is still required to get things done efficiently and effectively. There is a huge potential from this new digital era in terms of communication and collaboration that we can claim in the future work environment.
The new technologies will surely bring drastic changes in ways the work gets done. Leaders are going to play a crucial role in future of work and workplaces in terms of incorporating those changes.
Here are the six themes that the corporate leaders must give attention to.
#1 Culture is Critical
In order to achieve the organization's common goal and vision for the future, company culture is going to be critically important.
All the growing and established companies need to focus on the transparency in internal communication if they want to fulfill their business goals.
How to achieve: Ensure that the top level management actively participates in the progress and spreading of the work culture.
#2 Transformation of Communication, Collaboration, and Connectivity
Culture is important, but there is work to be done. Over the next five years, culture is going to witness an extreme transformation in the ability to communicate and collaborate.
Two significant changes that are expected in the nearest future are efficiency in decision-making structures and tools, and allocation of more time and resources to employees for innovation.
How to achieve: Companies must focus on making communications more transparent and digital, so that new systems, policies, and corporate culture can be implemented without the risk of losing employees, productivity, and customers.
#3 Millennials and Baby Boomers are the Drivers of Change
It is expected that by 2020, millennials will constitute 50% of the entire workforce around the world. So it is essential to focus on their needs and expectations while recruiting and developing their talent.
But, we cannot ignore Baby Boomers who are working even at the age of 70-80 years. This generational difference between employees' expectations is the driving factor towards devolved collaboration.
It is important for the company executives to recognize this concern and face the real challenge of finding and retaining the top talent among the millennial population.
How to achieve: Companies must focus on nurturing and developing the skill and talents of their workforce by creating meaningful interesting tasks for them.
Keep in mind that millennials prefer to work in an environment which provides them career flexibility and creative freedom, where they can share and implement their ideas transparently.
#4 Getting thing done to get the Business Benefits
Many companies believe that communication, collaboration, and connectivity are the major influencers for the changes in the future of work culture as they represent the typical business benefits.
With a greater level of collaboration, it is easy to identify and exploit new business opportunities, increase the rate of innovation, and improve customer loyalty.
The future of work demands efficiency in processes and decision making structures. It is predicted that increased level of collaboration will help in attracting and retaining the top talent of an organization.
How to achieve: Companies must be clear as to what benefits they are trying to achieve and what progress they are making by keeping a regular check on leads and lags.
#5 Digital Tools of Communication are Taking Over
It is predicted that in the future of work environment, a huge shift is coming in terms of communication and collaboration. The company officials and employees are expected to move away from email towards redefined digital tools.
These digital tools will encourage cross-cultural teaming to build strong virtual relationships across different cultures. So it is important to choose the ideal technologies which facilitate efficient communication along with relationship-building activities.
Just shifting from the normal mode to digital modes of communication, collaboration, and connectivity isn't enough. Companies need to develop the right policies and processes to ensure that these new digital capabilities are successfully implemented and adopted across the workplace.
How to achieve: Companies should start shifting to new communication tools, ensuring that the policies and practices, and the employees' expectations are aligned with the technological changes in the company.
#6 Leaders lead networks, not the hierarchy
With the digital drive changing the work environment in companies, the leaders and executives are also expecting the change to affect not just their way of interaction and engagement with the employees but also their role in the company.
Along with the responsibilities of facilitating the flow and exchange of idea and providing greater freedom at the team and individual levels, leaders are expecting to shift from "top-down" becoming the role models for the target environment.
How to achieve: Leaders need to evaluate the benefits of social and business tools at work and how they can be used to improve communication, collaboration, and connectivity.
Conclusion
The future of work will be very different from the way things have happened in the past or happening in present. The top company executives, especially of larger companies, are required to adapt to the changes in the organizational environment that they will be leading.
In future, our work will be more networked, more agile, more team-based, more collaborative, more project-based, more real-time, and more fluid.
The challenge will be to avoid complexity and confusion with better and different means of communication, collaboration, and networking.
The large organizations will heavily rely on new digital technologies for sharing of information and lessons.
Leaders will need to act as role models and network architects in the future work environment.
The future of work offers hope for the employees to experience the most engaging and motivating work environment within a true learning organization.