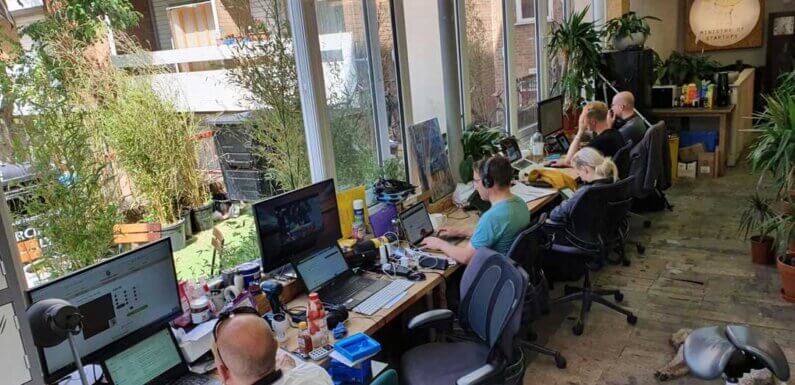 Digital transformation and the fourth industrial revolution (Industry 4.0) have taken industries by storm. This is a reason why both Industry 4.0 and digital transformation have remained at the top of the strategic agenda of many entrepreneurs worldwide. For those who are not familiar with the mechanism of Industry 4.0, here is its brief introduction.
What is Industry 4.0?
As per the definition, Industry 4.0 refers to the transformation of industry through the intelligent inter-networking of Cyber and Physical Systems (CPS). This inter-networking acts as a bridge between the physical and digital worlds. The concept is based on information and communication technology (ICT). Industry 4.0 is also popularly known as the 'fourth industrial revolution' in the corporate world.
Be it implementing Industry 4.0 or digital transformation strategy, data can play a vital role in modern enterprises. Data from physical devices and processes can be collected and analyzed with the help of Industrial Internet of Things (IIOT) technology. This valuable data can be useful for bringing automation and optimizing various processes. 
We can expect that digital transformation in Industry 4.0 age, will make industries more competitive while boosting their ability to make insightful decisions in real-time. Though there is a lot of hype created for these three revolutionary, next-gen concepts, it is fair to mention that they can unleash the potential of businesses through enhancing value. Both IIoT and Industry 4.0 have some tangible use cases with a high ROI.
As per Accenture's "Winning with the Industrial Internet of Things" report, IIoT is expected to add up to $14.2 trillion to the global economy by 2030. It is, therefore, interesting to see the impact of digital transformation and IIoT on ROI in the environment powered by Industry 4.0. It will help you shape a successful digital transformation strategy for your enterprise. Let's go through some of the proven use cases.
IIoT and Digital Transformation Use Cases with Proven ROI
1. Predictive Maintenance
Most enterprises maintain their equipment, whether they are placed at remote places or on the shop floor, on a preventive basis that includes inspection and maintenance of equipment at regular intervals. Such preventive approaches maintain the equipment earlier than the scheduled time, which brings a non-optimal Overall Equipment Efficiency (OEE).
Now, to optimize OEE, enterprises tend to switch on predictive maintenance. Here, machines can predict and anticipate failures themselves with the help of parameters like EoL and Mean Time To Failure (MTTF). 
2. Remote Asset Monitoring & Management
A customized remote asset monitoring and management solution utilizes the advancements of IoT for simplifying the execution of various processes and remote maintenance tasks. Sensors are added to the remote asset or equipment for measuring physical parameters including temperature, pressure, and humidity.
The asset monitoring and management solution can use the data fetched by sensors for comparison. Companies can take necessary action instantly based on this comparison to avoid a major breakdown of the remote equipment. 
3. Medical IoT
Feature-rich medical IoT (IoMT) solutions can assist the healthcare sector to adopt the IoT concept for enhancing the quality and effectiveness of patient care services. Here the concept of the Internet of Healthcare Things or IoHT is utilized for revolutionizing the thriving healthcare sector. All medical devices are connected to the Internet and transfer data among one another.
Healthcare professionals and support staff can also get real-time information about various assets or healthcare equipment placed at a remote location. Medical IoT solution also plays a vital role in spreading awareness and concepts like telemedicine. 
4. Smart Building IoT
Smart building IoT solution is based on technological advancements that can shape the real estate sector. It can address the priorities and requirements of various stakeholders including owners, agents, realtors, and customers effectively. Emerging technologies like AI and IoT enable realtors to deliver useful information in real-time and improving their services.
A smart building IoT solution can simplify various systems of the building or real estate property while working as a single platform. It analyzes the data to unleash the value of the real estate sector. 
5. Connected Workmen
Connected worker IoT solution is designed to connect remote workers for better collaboration and enhanced productivity while streamlining various processes. Irrespective of the size and scale of the plant or enterprise, a customized connected workmen solution is designed to increase the efficiency and productivity of the remote workforce.
The connected workmen solution gives your remotely working employees seamless access to necessary information and assists them to make insightful decisions in real-time. 
6. Quality Control
IIoT technology combines with big data analytics to fetch a large volume of data related to industrial operations, which leads to accurate detection of quality-related issues. For example, you can get digital data about a production line and use the analyzed data to find out problems and inefficiencies. It facilitates you to take remedial actions.
7. Supply Chain Optimization
IIoT optimizes the supply chain effectively, which was not possible before the advent of Industry 4.0. Sharing of accurate information about supply chain processes in real-time makes it possible to manage and optimize supply chains. IIoT interconnects various devices, CPS systems, and BI systems along with ERP and PLM (Product Lifecycle Management) from all the stakeholders of the supply chain.
Concluding Lines
Simply put, IIoT brings digital transformation in industry through various cutting-edge technologies including Edge Computing, high-speed networking, AI, data analytics, and the like. All you need to consult a robust and reliable digital transformation solution provider to make the most of IIoT and digital transformation in Industry 4.0.