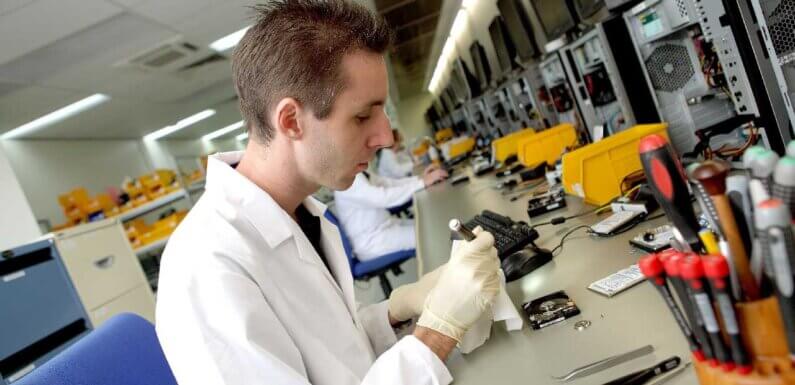 Data recovery is usually one of those things you don't really know existed until you need it, however, a data recovery service can be a major lifesaver in the events when you lose valuable data due to one reason or another.
Loss of information due to data breaches by cybercriminals are increasingly becoming a major threat for any business, and this is why you'll need a bot management software like DataDome to protect your data from the hands of cybercriminals.
However, it's important to note that there are various other potential causes of data loss: broken hard disk or USB drive, or even something as simple as accidentally deleting an important document can cost you valuable data.
This is where the data recovery facilities come in.
However, with so many data recovery services available, and the fact that we are going to entrust them with valuable, sensitive, and/or regulated data, choosing the right data recovery facility to help you can be very difficult.
Here, we will discuss some important factors to consider while choosing between these data recovery facilities.
1. Data Security Practice
The most crucial factor to consider when choosing between different data recovery facilities is how the service approaches data security.
A professional data recovery service should follow the required data security protocols to protect your data's privacy and integrity at all costs. You wouldn't want them to successfully recover your valuable only to have it stolen by cybercriminals because their facility isn't properly secured according to the latest cybersecurity best practices.
So, you should ask about how and where your data is going to be stored. A professional service would be transparent about this, and they would guarantee 24/7 security of your data through various methods. Only work with data recovery service providers that will 100% guarantee your data security.
Consider asking:
The type of data infrastructure they've implemented
Data backup and retention policies that are in place
How physically secure are the data recovery facilities
Whether they've implemented restricted/controlled access to employees
2. Experience and Capabilities
The next important factor is fairly obvious: whether they have the required experience and/or technical proficiency to handle the data recovery process based on your needs and requirements.
Nowadays, we can quite easily do online research to check reviews of their previous clients, which can be viewed on their social media profiles, Google Maps reviews, their own websites, and other online platforms.
Remember that you potentially have only one chance to recover the data, so you'll want a proficient service provider to handle your case. Don't risk your valuable data by choosing less-renowned data recovery facilities, even if they offer cheaper prices. The associated risks just might not be with it.
3. Infrastructure
A data recovery facility is required to be operated strictly in a controlled environment known as class 100 cleanroom, and this kind of setup is essential especially for data recovery from physically damaged hard disk or other storage media. If the lab isn't completely free from dirt and dust, it can further damage your storage media and can even damage your data permanently.
A proper data recovery service would be transparent about the state of their infrastructure, and you might want to research their premise physically if it's possible (i.e. it's located near enough from your area).
4. Customer Service
As a customer, you should have easy access to the facility's customer support, whether it's by email, website live chat, phone call, App, or even physical visit. You'd want a service that provides 24/7 customer support, or at least 24/5.
The data recovery service should at least cover a basic level of customer support and should provide regular updates regarding your data recovery process. Also, the service should extend after they've completed the data recovery in cases of missing/broken data related to the recovery process and other issues.
You can 'test' this factor while inquiring about their services, although it's not always 100% accurate. If it's already difficult reaching through to a representative within this inquiry period, or if they failed to provide feedback within 24 hours, then it's a potential red flag.
This is especially true if you are trying to recover crucial data that is essential for your business operations, so you'd want a data recovery service that is capable of recovering the data as soon as possible.
5. Price
The data recovery process can be extremely expensive especially for difficult recovery in cases where the storage media is already severely damaged. So, price is an obvious consideration when choosing between different data recovery facilities.
However, you should also consider the value you'll get from the service in comparison to the price tag. That is, you wouldn't want a service that offers a really affordable price if they can't guarantee the security of your data.
You should weigh all the other factors we've discussed above in comparison if the price they offer. Choose the most valuable service, not the cheapest one.
Conclusion
One of the most effective ways to quickly check the service quality of the data recovery facility is to inquire about their diagnostic process. If they are pretty reliable in determining the root cause of your data loss problem, then most likely they'll deliver a reliable service.
You should check all the critical factors we have discussed above before trusting the data recovery service with your valuable data. And, it's important not to decide based solely on price as a cheap but low-quality service can potentially cost you a lot more in the long run.