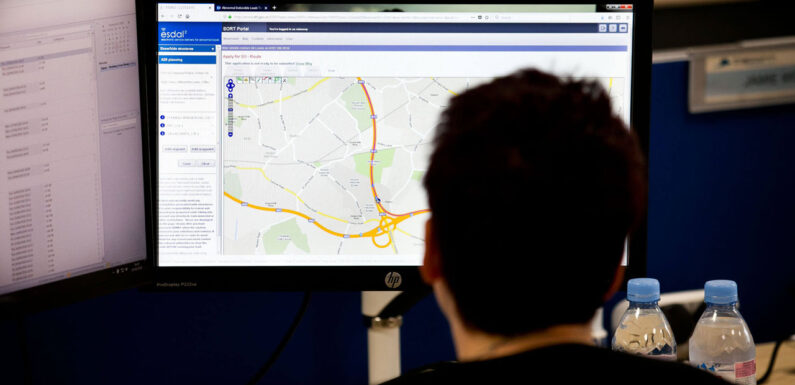 Owner-operators have the potential to earn a good living, with an average yearly income of over $220,000. However, that is calculated without considering the necessary owner-operator costs vital to a successful business. Managing truck driver expenses, which fall into various categories, is essential to your success. Here is the information you need to determine your owner-operator income and costs accurately.
What are the types of costs you need to consider?
Make sure you've included everything before submitting any reports. You should divide your expenses into two main groups: fixed and variable costs.
Fixed Costs: If your truck never leaves the parking lot, you will still have to pay your fixed costs. Although they occasionally fluctuate slightly, these costs typically remain constant.
Variable Costs: You must pay expenses while operating your truck. The sum varies according to the number of miles traveled.
Additionally, you can more clearly identify the areas you need to concentrate on when you compare fixed and variable costs. So, let's look at the expenses you should consider as a fleet owner.
#1 Fuel
For most owner-operators, the most significant expense is fuel. On average, you might spend between $30,000 and $60,000 on fuel. Calculating your truck's average cost per mile is the simplest way to determine how much you can expect to spend on fuel. This can be calculated by multiplying your expected mileage by the fuel price per gallon divided by your average MPG.
Getting to know the "sweet spot" where your engine runs is the best way to save on fuel. The engine's most effective RPM is known as the "sweet spot." To learn the specifics of your engine and locate the "sweet spot," get in touch with your dealer.
#2 Food and Drink
Even for an average person, eating out can add up quickly. Owner-operators are frequently on the move, and highway food and snack prices are frequently significantly higher. This implies that setting aside money for eating out, snacks, and beverages is particularly crucial. Do your best to adhere to the budget after it has been established.
When it comes to the costs of food and drink, there are a few ways to reduce them. Make the investment to keep a microwave and mini-fridge in your bed. Additionally, owner-operators are eligible for a per diem tax break for travel costs like meals. The per diem rate as of last year is 80% of $66 per day. Just make sure to keep all of your receipts for deductible expenses.
#3 Maintenance and Repairs
For many owner-operators, truck maintenance and repairs are another significant expense. It might be tempting to forgo some maintenance to reduce your bills, but doing so would be a grave error.
Maintaining your truck in safe operating condition is required by law, and postponing necessary maintenance only increases the likelihood of a hefty repair bill in the future. So, you can plan for these expenses so you won't be surprised. Generally speaking, you can anticipate truck maintenance and repairs to account for 10% of your overall costs, with annual tire costs ranging from $1,000 to $4,000.
#4 Insurance
For an owner-operator who is leasing a truck, insurance typically costs around $3,000, while it starts at $20,000 for an owner-operator who has their own authority. The coverage will determine how much it will cost for insurance. Occupational accident and physical damage insurance are a few of the various coverages that are frequently required.
You will also require health insurance, which typically costs $3,400 annually in addition to your truck insurance. The insurance cost can vary greatly depending on how much you want to spend. However, paying less for insurance typically entails a higher deductible, which increases the risk of an accident.
Bottom Line
You'll eventually understand that it's not enough to add up your income simply; you also need to determine your expenses to the last cent. Remember that if costs are not controlled, the cost of owning and running a fleet can rise dramatically.
Nevertheless, despite how disorganized and terrifying these fleet costs initially appear, they serve as your guide—if you're longing to put two and two together and figure them out. Therefore, you must create a detailed budget with sound financial management and follow it if you want to be successful in this endeavor.