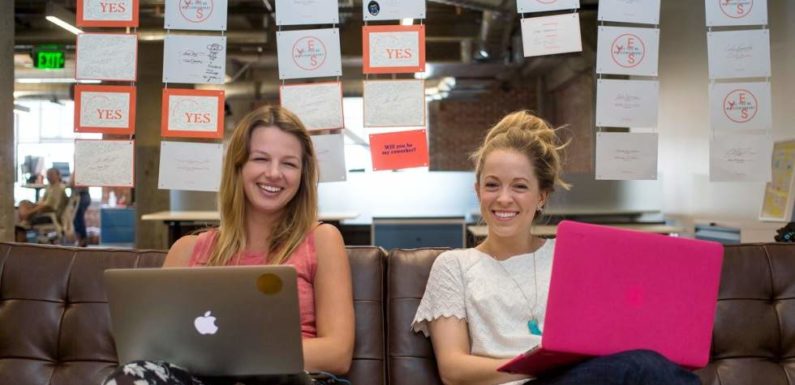 Studies show that content marketing is in use more or less by more than 90% of companies represented on the web. Half the content they create is useless. 5% only were convinced of the effectiveness of such marketing. It is not a reason to refuse content promotion, but a good reason to revise the strategy. The most opportune moment is before the onset of the new year especially since experts do give forecasts and share opinions on trends that will be relevant.
Useful materials have become the pinnacle of content strategy, and many have decided that this path is promising. It led to such an oversupply of articles that users had some rejection. Not to mention the fact that even if they wished, they would not have had enough time and perseverance to study everything written and captured, they began to treat information differently.
According to statistics, only one material from the brand of 20 is in the field of view of Central Asia. It makes no sense to view a long read or instruction immediately when this information is available at any time. Therefore, the period of recession has come: the old methods no longer work. What to do? Continue to develop content marketing in audience targeting.
PRODUCTIVE DIALOGUE WITH USERS
Content marketing is all around and for one subject – the user. Therefore, the primary trend, although it cannot be called new, is the orientation towards the end user of information, which has a very close study of Central Asia in its basis.
There are several techniques for this trend:
#1 Communicative marketing.
A live conversation of the brand with the public in real time. It is time to implement the position of a community manager, especially if a complex of communication channels is involved! It is necessary to interact with the public and to do it competently from the point of psychology view.
#2 Personalized content.
Companies are getting more and more opportunities to track user behavior on websites, social sites, and other channels. Therefore, it is worth making the content more individual, taking into account not only the signs of a particular segment of Central Asia (gender, age, education, fears) but also personal preferences. The simplest example: a customer ordered food for his Rottweiler from an online store. Winter has come; why not recommend him winter clothes and accessories for a dog of this breed, a vitamin complex?
#3 User Content.
Your subscribers can correctly generate excellently, and most importantly – original and author's content. You need to push them to this. There are many genres, from reviews in the form of reports to proposals and the choice of topics, and sometimes the creation of publications. This direct interaction works to build audience loyalty. The user becomes not just a subscriber, but also a lawyer of the brand, its co-author. Naturally, this will increase the level of trust from Central Asia.
#4 Content enhancing engagement.
Outgoing information is in any case devoted to the reader, but it can be acquainted with the material and forget about its content in a couple of minutes. If you want to avoid this, involvement is essential – emotional, interactive, communicative. Give your audience a personal contact, discussion, debate, and not alienated to read articles and watch videos.
RUN CONTENT IN MASS
As everyone understands, it is not enough to write a useful long read, you need to make sure that you know about it. The distribution of content is no less important than itself.
Therefore, consider how your material will be available to the most significant number of people.
Engage not only posting on social networks.
Create newsletters: in an e-mail, instant messengers, social media.
Combine materials into books and give them to subscribers.
Announce materials repeatedly.
Participate in thematic discussions on forums, share opinions and links.
MOVE TO EXPERT LEVEL
It is not always possible to tell all about a complex processor to open a topic in one article. There is an excellent way out that can be the core of your content strategy at the same time. Use a series of publications, united by a single issue.
Take a topic that is interesting to Central Asia or a technological process, break them into a series of successive stages, highlight some problems and begin to prepare a chain of publications consistently, working through the details.
First, the accuracy in answering the question will demonstrate your expertise.
Secondly, the presentation of the material will be logical and consistent.
Thirdly, you will not have a shortage of topics and gaps in the content plan.
VIDEO MARKETING
There are predictions made that YouTube audience will reach 2 billion users by 2021. Therefore, video content is an established trend that will remain so in the coming year.
Some experts emphasize the importance of video advertising, especially in mobile applications, since it is a mobile search that now forms more than half of the traffic.
Basic requirements for advertising videos:
Quality – no less than Full HD.
Originality.
Interesting content.
Brevity.
Lack of annoying factors.
Why is a video so popular? The video is a direct way of transmitting information, the video does not sit well as a lively conversation, and therefore a person feels more confidence in information received in this way. In this sense, promising trends – streaming, live-broadcast.
INTELLIGENT SEO IS A THING OF THE FUTURE  
It is not enough to optimize the text for common key requests received by search engines from users. The ranking algorithms are becoming more sophisticated, so the completeness and accuracy of the information are essential, rather than matching the percentage of the critical density.
Therefore, SEO professionals are advised to revise their policies if they are still operating with the concepts of exact occurrences and word forms. You need to focus, first of all, on the quality of the content. And instead of exact key phrases, LSI queries can be used since the algorithms of search engines have long been working in conjunction with artificial intelligence and learned to distinguish between shades of meaning, associations, and synonyms.
SOCIAL NETWORKS VS. MESSENGERS
Despite the differences, there is a standard, apparent trend. Users see only those materials that recruit more reactions, receive comments and reposts. It is clear that in the conditions of competition those brands that can invest in the creation of fresh content that can gather such reactions win. Free wonders should not be expected, especially in the future. Networks have become too dependent on advertising, so without large budgets, it is becoming increasingly difficult to move into them.
However, along with them, messengers are functioning, and online marketing in Viber, Telegram, and WhatsApp are widely recognized as more effective in terms of promotion. Why?
The reasons are short distance with the user
Instant delivery of information to the address
A variety of forms of presence: channels, messages, conversations.
Automate content sending, and the sales funnel itself using chatbots.
The forecast is as follows: messengers have not yet become a saturated niche, so the generation of content for them, with its characteristics, will increase its volume in 2019. And this is a promising direction of advancement for companies whose marketing budgets are modest.
ETERNAL MATERIALS
It is about evergreen content, which does not lose relevance.
It is also necessary to work with evergreen content: add new, get rid of what is gone. The popularity of "eternal" materials will not decrease because of the specifics of their nature.
 TECHNOLOGIES OF THE FUTURE
Talk has been going on for  a couple of years about two trends, but so far, there has been no widespread introduction. Speak about voice search and content optimization for it. Such an adaptation will enable brands to increase profits by a third by 2021.
Interactive companies are already using the well-known companies in the world market – IKEA, Coca-Cola, Volvo and several others have successful examples.
 LIMITED EDITION
It is worth talking about such a trend as the production of "limited series" content, luxury class, only for the elite. As already mentioned, there is no shortage of information and useful content; on the contrary, users feel its oversupply. Therefore, they lose interest in it and are in no hurry to give publications attention and reactions. It is worth using a technique that exists in marketing a long time ago – to limit access to a product by time, space, or circle of persons. It partly explains the popularity of streams and stories: the first is available only in streaming mode "here and now," the second – within 24 hours.
An important detail: the content should contain some particular value so that a person does not feel deceived. Limited availability arouses interest and stimulates subscriber activity.
HISTORY REPEATS ITSELF
It is sometimes more useful to invent a bicycle than to create a publication from scratch on a previously touched topic. Updating materials is a tool that every content marketing specialist should master and use. Give a second life to old documents, modernizing their content. You can change formats, for example, convert an article into a video; make a clear diagram of the instructions in the form of infographics. Then the old, but updated material will attract new traffic. In the process of updating, do not forget to work with meta tags, links, illustrations, publication dates.
Content marketing is a complex, multifaceted and, of course, promising direction in 2019. Therefore, people should use it, but it is worth doing this thoughtfully, carefully monitoring analytics and tracking statistics. Mastering increasingly multiple indicators and control tools is essential. Conversion or number of views – the primary metrics, but they are not enough. You need to know how to measure the level of click-through rate of headlines, the degree of involvement, and the depth of viewing.
Trends and tools will help you develop your brand, form a particular image in the eyes of the audience. For this, it is essential to building two-way communication with users, since it is for them that, you create content and develop strategies. It is necessary to modernize old methods and to learn continuously, discovering new things, conducting bold experiments.