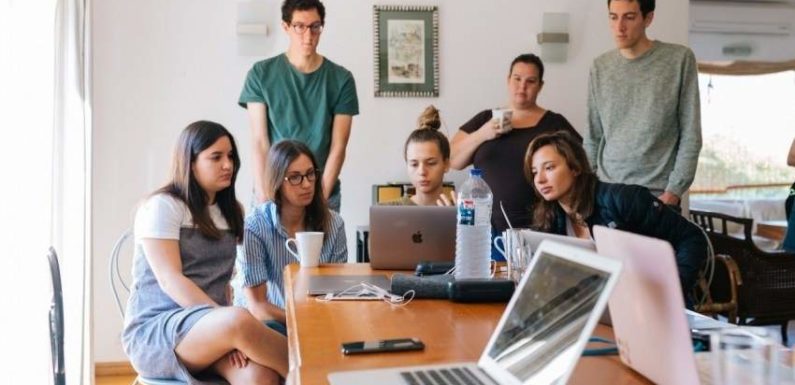 Search Engine Optimization (or SEO as it is commonly called) happens to be the synonym of digital marketing when we talk about modern-day trends. As most of the business and commerce has moved online these days the marketing and branding activities have also taken the digital route.
A firm operating in the e-commerce domain can't neglect the importance of creating a digital presence even if it is targeting the local audience. The reasons are quite obvious; all the major revenue generation potential is accumulated online.
To create a presence online and to reach the target audience in a wholesome and effective way digital marketing strategy plays an important role. Having a strategy and plan for digital marketing is always better than going for the hit and trial technique.
Talking about digital marketing strategy as a path for channelizing optimum efforts on your branding, promotion, and user connects part SEO can't be left alone. If digital marketing is the plan then SEO is like the guiding light for that plan to reach its goal effectively.
Now, SEO needs can be different based on the type of business. Say for example a real estate business would look for realtor SEO; an e-commerce business would look for e-commerce SEO and so on. However irrespective of the needs of SEO say realtor seo, e-commerce SEO or medical SEO there are certain common things that are seen in common.
To best utilize SEO for your digital marketing plan you need to understand (and work upon as well) these common threads or you can say major domains of SEO. Wondering how can you utilize SEO best for your digital marketing? Don't trouble yourself much as we are going to discuss the same.
Carry on reading (as you have done so far) in order to get the insight of how SEO can be better utilized in connection with digital marketing strategy. Let's get started.
Managing the content
Content has been and would remain the king always. Keyword centric content creation is an important part of SEO and happens to be the most effective technique to boost the presence of your web pages on the internet.
However, the technique works as long as you maintain the quality of what you are delivering. Filling in the pages with nonsense or malicious content with the sole aim to highlight the keyword is a very bad SEO strategy. Make sure that you connect with your users effectively and don't sound like a sales pitcher. Center your content on some common query (in relation to your business) and then add the keyword effectively. Say for home search as a keyword you can pen a blog on "Affordable Homes in Budget".
Focus on the user trends
Analyzing and accessing the user trend is always better before rolling out the SEO plan or any new element of it. You would not want your website to be incompatible with mobile SEO when the majority of the traffic is driven from their only.
Watch for the flow of user traffic on per-device basis and also assess certain things like:
       A browser that is used commonly by users for browsing your websites
       A device which is most commonly used by users for surfing the web
       Time spend by a user on an average on your website
       What people are searching for when they come on to your web pages
Finding answers to these questions would help you to get an insight into the trends that are going on the internet and thus would help you to fit in your SEO plan accordingly.
Assess the changes
The best SEO strategist is one who not only makes innovative changes but also watches out for the effectiveness of such changes. Making changes is one thing and they deriving the desired results is another.
Use tool likes Google analytics, Heat Map etc to track the user response to the changes that you have made. Note the changes that are deriving results and those who are below par on performance. Look out for the reasons for the failure of your SEO moves and compare it with the user's activity on your website. Remember that you can learn best from the mistakes you have made.
Learn from competitors
Learning is an ongoing process, and the same is true when it comes to the domain of SEO. Your competitors might be your professional rivals but they can be your good teacher.
Learn from the changes that your competitors have made and have got success from them. Also, learn from their mistakes and avoid repeating such activities as a part of your SEO plan. It is always better to learn from your competitors rather than being egoistic, as the latter can cause the elimination of your presence in the long run.
That' all for this discussion, we hope you find the information effective for your digital marketing plan. In case you feel we missed on something then feel free to connect with and share your views.