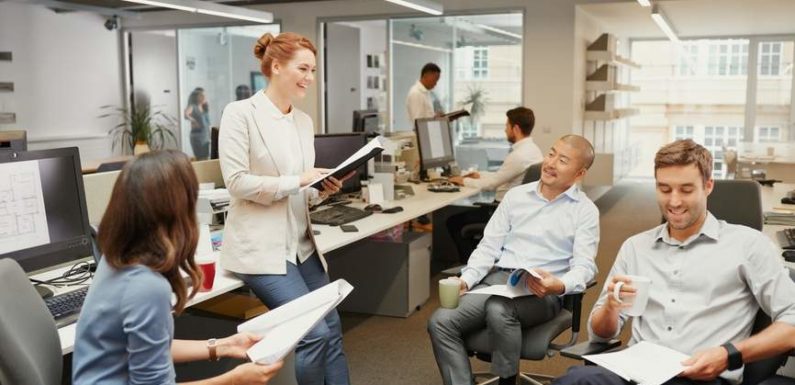 This is the era of being the best in your field. There are thousands of people doing the same job as you, so how can you be better than them? What separates you from being an average Joe at your job to being the best at it? What exactly is the difference between being just a salesperson to being the best salesperson out there? The difference lies in the following practices, and it not just about getting lucky. It is about practicing these strategies so that you are at the top of your game, each time you do your job.
Plan ahead. Plan well
Just like everything else in this world, setting a goal and creating a plan to achieve it is what will eventually turn the tables around you. We are not talking about what to do once you receive a customer; we are talking about how to get customers. We have to set objectives and tactics. We have to plan ahead well into the future, for the next day, the next week, the next month and maybe even the next year. A great salesperson knows exactly what it wants and then how to achieve it.
Set high targets and be confident about them
Forget about waiting for your managers to tell you what to do. Don't wait around for your superiors to guide you, or issue an annual quota or plan. Set your own goals, be more ambitious and be more confident in yourself, and the targets you have defined for the sales. The more confident you are in your plans; the easier it will be to achieve them.
Work extremely hard and keep a balance
The other people may have already left their offices, going to the bar, or having a night out. But, knowing the importance of giving your back, you are staying back, sending last minute emails and setting up meetings with prospective clients. While working hard and giving a smidge more than the required is important, it is equally important to maintain a balance. Take your required breaks, freshen up before every sale, keep your emotions under control, and make sure you are neither too exhausted nor too lazy. A top salesperson knows the importance of bringing their A-game all the time, and the best way to do so is to have a healthy mind.
Know your products
We can't emphasize this enough. You need to know what you are selling. You need to know the ups and downs of your products and services. You need to pick up on the behavior and emotions of your customers and what problems or queries they may have regarding your sales. Nobody likes to deal with someone who doesn't know what they are talking about. Know about the benefits of your product and how it can help your target audience.
The customer is always right
Yes, we have all heard this, and yes, this is still the best policy you can apply. Listen to what your customer is saying. Understand their emotions. Believe their stories. A great salesman knows that the customer's need comes first, and you cannot meet those needs until you listen to what they are saying. You are nothing without your customer, and a top salesperson knows that.
Adapt to survive
The strategies that once worked best for you may not work for you now. The eCommerce world is ever-changing and ever-growing. You have to be able to keep up with the growing demands of your targeted audience because there is always someone out there who is going to bring something new to the table. Make sure you are the one who always knows how to shift your focus if something doesn't work out the way it was supposed to.
Look for hacks
When we talked about adapting to the change, we also need to shed some light on the 'hacks' or shortcuts. No, this does not mean being lazy. This means being smart enough to recognize what is working for you, and keep using the same strategy over and over again. If the technique you used is generating great sales, modify the technique just enough to work again, but still giving an aura of distinctiveness.
Be open to criticism
No one has ever achieved something great without a few people telling them they cannot do it. Criticism is a part of whatever you do, and the best way to deal with it is to take the negative and turn it into positive. You might not come across people who are always being constructive. You will have moments of doubt, and the best way is to take that energy and rebuild your confidence. A top salesperson knows the value of criticism, and that is his biggest tool to achieve greater heights.
Make every sale a personal experience for the customer
Do not spend all of the time into making sure the product will sell. How you sell it is even more important. Have a quick recap of the client's history and use it to your advantage by making sure the customer feels that the product or service is made personally for them. Communicate effectively with your clients, and present your sale in such a way that they keep coming back for more.
Provide immediate solutions
There will always be consumers who are dissatisfied with what they got. There will be complaints and queries. Be sharp in offering on the spot solutions to your customers. It is a practice that only top skilled salesperson can master.
Follow-up with your customers
A lot of sales become lost because you fail to follow-up with the very first call. You can't sit back and make sure your client calls you back, but you need to be one step ahead and call him or her yourself. A great salesman knows that if you appear interested in your client's needs and wishes, you are more likely to get a successful sale, and maybe even repeat business.
Keep in touch with your customers
Once you made a deal, do not forget about it. It is never a one-time thing. Find ways to always stay in touch with your old customers and to make sure they know you are still there. Most of the times, you simply overlook the old customers that make them susceptible to fall into the hands of your competitors. Don't forget that your old customers could be the key to making new sales, and also for bringing in more prospective clients.
Finish your work in the working hours
Okay, we know how that sounds like, but hear us out before jumping to conclusions. Don't bring home your sales targets, but be smart enough to look for potential clients wherever you go. Don't annoy your friends and family by gossiping all about your achievements in sales. Make sure you let them know once, as all of them get to know about it on your social media account.
If you recently met someone who, by chance, is looking for something that your company sells, wouldn't it be smart to inform them a little about what you know and make sure they get in touch with you when they are ready to make a sale? Be vigilant, but as already mentioned before, a top salesperson knows how to generate a balance, both in the workplace and out of it.