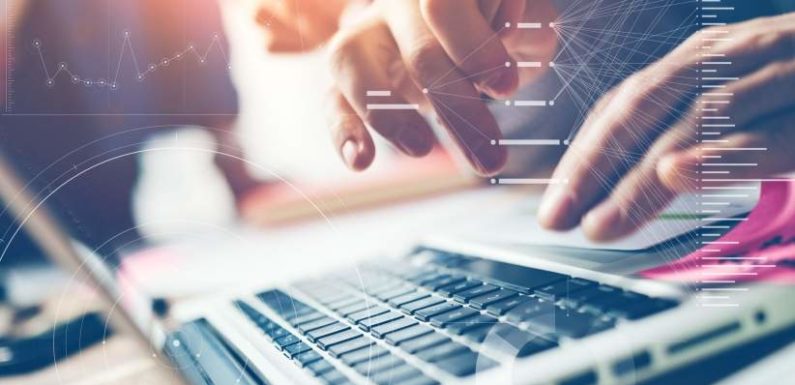 Arshad Madhani is a rising star of the digital marketing industry. A young, hard-working and talented professional, who is based in Atlanta, Georgia, Arshad works with a diverse range of clients to help sharpen up their digital marketing strategies. A man who has felt that it is his destiny to be a digital marketing professional, Arshad's techniques can help you reach more customers more often. In fact, he was recently featured on prominent news sites, like Nasdaq.
Here, we take a closer look at four of Arshad's top digital marketing tips for aspiring entrepreneurs. You might find them surprisingly simple. They are sure to help you find more customers more effectively.
Four Tips for Aspiring Entrepreneurs
#1 Create Engage able and Shareable Content
Many aspiring entrepreneurs fail to grasp the importance of content to their social media operations. It is all very well having plenty of social media channels, but they are next to useless to you if the content featured on them is stale and boring. It is important to create fresh and interesting content, that people want to share.
Too much social media content does not get shared or 'go viral' because it is overwhelming, yet boring. Never be afraid to try slightly unusual ideas. It also pays to recruit specialist and skilled content creators to your team.
#2 Be Your Own Brand
Sometimes it is a good idea to allow your work life and personal life to overlap. If you already have strong followings on social media, you can utilize them to help drive your company's marketing operations. If you have a large audience for your personal blog, do not be frightened to market your products to them.
#3 Grow Your Brand Organically
It is important to use an organic SEO strategy to help build your brand's marketing operations. Your content should look natural, and there is no place for a blog post, for example, that is stuffed with obvious keywords. Your content on blogs and social media should never feel forced, it should look or read like something that fulfills a purpose other than just promoting a brand.
Customers are sophisticated enough to see through blunt, brute force tactics like keyword stuffing these days. Search engines are also more sophisticated, and simply stuffing your SEO content with keywords is no longer guaranteed to take your blog to the top rank of a potential customer's Google search. Stilted, poor-quality content that is obviously stuffed with keywords is much less likely to be shared or to go viral.
Do you look for inspiration from your peers and colleagues? I try to every day: https://t.co/c00058nDVK #entrepreneur #startuplife #smallbiz pic.twitter.com/ejUg8sqClq

— Arshad Madhani (@ArshadMadhani) August 28, 2018
#4 Stay Up-to-Date on Social Media Trends
Obviously, social media now has to be a central part of anyone's digital marketing strategy. This is why it is vital that you stay as up-to-date as possible with the latest social media trends. New features are being added to social media apps all the time – only by staying fully abreast of these developments can you hope to have a truly effective digital marketing strategy in place.
#5 Make Use Of Email Marketing
Email Marketing is a primary tool for all aspiring entrepreneurs. Although it is less dominant amongst other digital marketing techniques, especially due to the presence of the social media platform, it is still a productive strategy promising high ROI.
In a recent study conducted by the Demand Metric and the Data & Marketing Association (DMA), it was revealed that enterprises experienced as much 122% ROI (return on investment) with email marketing, which is definitely impressive considering the buzz surrounding SEO and Social media. Compared to channels like direct mail, paid search, Facebook and Twitter, the ROI with email marketing is four times higher.
It also provides a great platform to connect with your audience and share product updates with them. Any startup or young entrepreneur would surely want to take it up. Another benefit of using this strategy is that you do not have to spend a fortune to implement it. With a well-organized email campaign, you're well on your way to promoting your offerings effectively. 
#6 Pay-Per-Click Marketing (Google AdWords) 
Any entrepreneur or startup must be familiar with the Pay per click program like Google Adwords. Pay-per-click (PPC) marketing over the years has been adopted as a successful digital promotional technique by small and large firms alike. It makes use of the search engine advertising that plays a pivotal role in driving more traffic to your site.
With your ad published on popular platforms within your business niche, expect an influx of targeted visitors at your site. It also gives you high ROI, more control over your costs, insightful data for improving your promotional strategy and the flexibility to reach your customers at the correct time with the right ad.
Connect with Arshad Madhani
The simplest way to find out what Arshad is thinking is to check out his blog: ArshadMadhani.com. As you might expect from a man who is at the cutting edge of digital marketing, you can also find him on social media. Find him on Facebook on Twitter, and you can engage with him and his ideas directly.