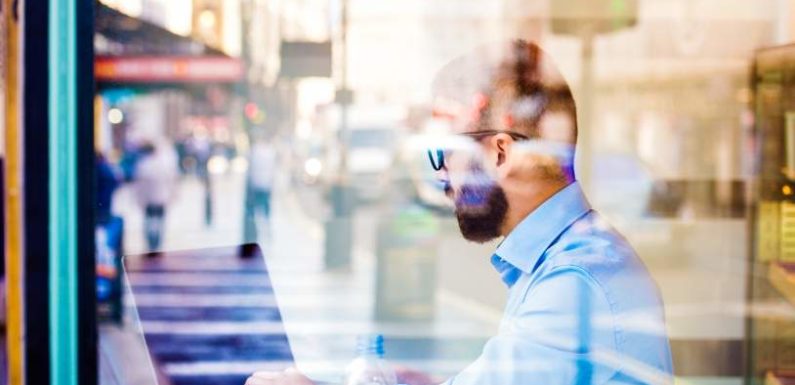 There has been much excitement regarding the launch of Microsoft Dynamics Business Central Integration, and even though you can get a Microsoft Business Central Demo, any time you like, it's better to know certain background details beforehand. So, here they are.
What is Microsoft Dynamics Business Central?
Microsoft Dynamics Business Central is a business solution program, developed by Microsoft. It is a suite of enterprise resource planning apps under which the successor products are Microsoft Dynamics NAV, Microsoft Dynamics GP, and Microsoft Dynamics SL. Microsoft Dynamics 365 comes in two versions among which the business central version is dedicated to small to medium-sized companies and organizations. Though it is primarily a web-based solution, there is also an on-premises version available for users to use.
How did Microsoft Dynamics Business Central evolve?
Previously available as Microsoft Dynamics 365 for finance and Operation, the business edition has evolved into Microsoft Business Central Australia. Microsoft has integrated the fragmented business solution apps and brought it under one roof, introducing an all-in-one business management program. Compared to the previous versions, it is way more powerful and compact. Along with the name, Microsoft has also updated certain functionalities, enhancing its optimization and efficiency when it comes to managing business operations. It includes certain new user experiences and advanced features which help you grow your business and take it a step further.
What are the new functionalities of Microsoft Dynamics Business Central?
Business solutions without silos: Microsoft Business Central Australia comes with automated workflows and tasks. This allows users to unify their businesses and considerably boost their efficiency, as well. It falls within the common and familiar Office tools like word, excels, and outlook. This, in fact, helps with usability.
Actionable insights: leading intelligent Microsoft technologies to assist you with business management in terms of making smart decisions, and gaining a complete outlook of your business. It also delivers to you, the advantage of connected data and business analytics which lets you achieve greater outcomes.
Flexible solutions: Microsoft Business Central Australia has been programmed to evolve. In other words, it is a flexible platform that you can update as per your needs to extend your business. You can start it quickly, develop at your preferred pace and adapt accordingly in real-time.
How Microsoft Dynamics is made available to the users?
Microsoft Dynamics 365 Business Central, like any other Microsoft application or line of solutions are brought to the clients and made available through a group of trusted Microsoft Dynamics Partners. These partners are tagged with competency logos, which determine their area of specialties. The following are the functions of Microsoft Dynamics Business Central Implementation Partners:
They help you to stay on track: Business Central Integration has turned the dynamics 365 into an evolving platform. This means, there is going to be updates and upgrades around the corner. The implementation partners are bestowed with the duty of keeping up with such changes and assisting the Microsoft clients with the updates. They also help to upgrade your worn-out software and optimize the business operations. They are there to help you from Microsoft Business Central Demo to absolute support through the operation.
They tailor the existing solutions for you: no two businesses are the same. The need for each business varies with its background, industry-based, etc. Thus, you need a business solution suite, specially tailored to suit the industry-specific and business-specific needs of your company or organization. This is ensured by the implementation partners. They customize the existing solution to cater to your specific needs. This also adds authenticity and uniqueness to your business operations.
They evaluate the solutions: Microsoft Dynamics Business Central Integration had brought forward, several new functionalities and features. These come with pre-set accountancy and analytical settings. The responsibility of the implementation partners is to evaluate the existing solutions and provide you with a professional consultancy regarding your required set of programs, consisting of useful functionalities. This helps to cut down on unwanted cost and saves you the time, in understanding the unnecessary functionalities.
This might not be all you need to know about Business Central Integration, but this will give you an insight into certain important aspects of the product. You can get further knowledge about it from your implementation partner.
You should have now understood the Microsoft Dynamics Business Central Integration better, along with an insight into the revised and upgraded functionalities. It also notifies the duties and functionalities of the Dynamics 365 Implementation Partners. This is a primary introduction to the Business Solution Suite.