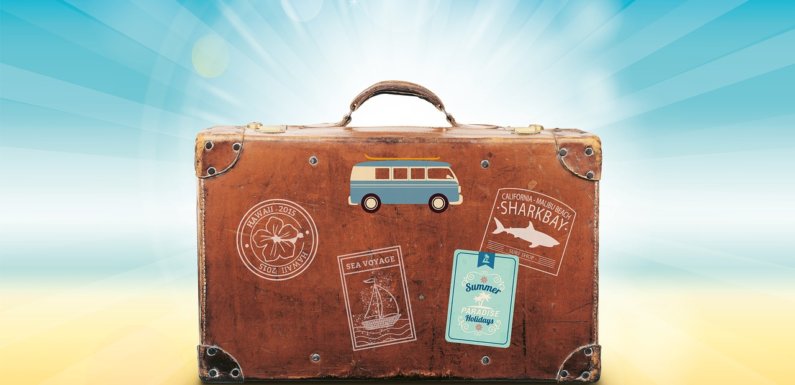 It is not unusual to see people with travel plans being overly conscious about their itinerary. They want everything sorted out before they set off. And throughout history, we have seen how travel has transformed over the centuries. This transition, however, does not change the travellers' concern about their trip.
As technology unfolds its wonders, we find that people are becoming more independent when travelling. Instead of relying on travel agents, they are planning trips using smartphones. In fact, a survey reveals that 48% of US travellers search, book, and plan their trips using a mobile device.
With such massive changes, it is necessary for people in the travel business to make alterations if they wish to stay in the industry. One such switch would be to build a mobile app for your travel business. But do not expect the leads and customers to roll in right away. You need to set firmly on grounds before you start with profit calculations.
For starters, find out if your app has what the customer wants, check if the interface is good enough and test if the features are better than competitor apps.
An in-depth analysis will enable you to make alterations in your app. Eventually, you'd be able to move your app up the grid.
Let's find out the must-have features of travel apps to ensure that your app doesn't fall flat:
User's account
A travel app acts as a personal tool for tourists. Hence, the feature of creating a personal account should be your top priority when designing the app. Apart from helping users, a personal account also provides you with details about your customers. These will help you in future to offer them favourable deals.
When working out the algorithms for user accounts, be aware of the privacy issues. AirG Spam is quite popular on the internet. The company went through a rough time, rectifying the issues. However, now, it's finally back on its feet with highly secure, impermeable algorithms.
Geotracking service
A GPS based location service in the travel app is a bonus for travellers. When visiting a place for the first time, they are clueless about hotels/restaurants/clubs. Your app must have a GPS lock and location tracker. These will enable to fetch results instantly.
To work out this feature, Google provides Google Map SDK for Android and iOS. You can integrate this into your app to add navigation and routing facilities. Of course, it's going to increase the overall cost of app development, but it's a valuable function that you shouldn't ignore.
Booking service
An inbuilt hotel and flight booking functionality will make things easier for users. They can choose and book flight tickets with only a few taps on the screen.
Furthermore, you can work out partnerships with certain hotels and airline companies. This collaboration will enable you to offer loyalty programs and discounts to travellers. It also helps to increase conversion rates and obtain a good number of customers.
Payment gateways
It's important to have a payment processing gateway built inside your app. As plastic money and online banking crawl deep in the financial system, you need to keep up with the pace. There are payment options like PayPal, Google Wallet, Apple pay and Paytm that you can offer to your customers. They feel more secure when paying through these methods.
It will result in the reduction of abandoned transactions.
Weather forecasting
It often happens that tourists book their flights without any knowledge of upcoming weather. Travel apps should have a real-time climate forecast to relieve this issue. This will help the traveller to know what to expect when they are planning their itinerary.
You can also seek help from professional app development companies like Appverticals. Such companies know how to link these functions in an app.
Currency converter
When users find a fix to all their issues on your app, they won't even think of checking out any other.
Note that currency exchange is one of the main problems that people often come across when travelling. If your app provides upgraded currency rates, people won't have to go beyond it.
Reviews and ratings
Apps like TripAdvisor gained popularity in the market for their review systems. Tourists must have an opportunity to express their feelings and share their trip details.
This feature helps in creating awareness among those who are willing to travel anytime soon. Also, by sharing reviews of hotels and flights, you can help users make better decisions.
Social media sharing
Majority of travellers tend to share their experiences on Facebook, Twitter and Instagram. When you add an option for social media sharing, you are providing the users with a way to reach out to their friends easily. It's a win-win for both. Your app gets popular while users can share their holiday details with friends.
The active social networking of today makes it necessary to have social media buttons on your app.
Customer grievance system
You can retain users by taking regular feedback from them. Your app must have a strong client grievance system to address the complaints and frequent queries. There are different ways that you can use to respond to the customers. You can talk to them on the phone, reply them through emails or have a live chat to resolve their troubles.
Conclusion
Building a dedicated travel app can bring in more traffic than the mobile website. Keep in mind that the aim should be to ease things for the users. If there is any glitch in the design or the app doesn't resolve the basic problems, then it is going to be useless.
Operating a travel app is a highly valuable business of this age, and it is easy to monetize. All you need is a brilliant idea and assistance of a professional mobile app development company to turn your dream into reality.