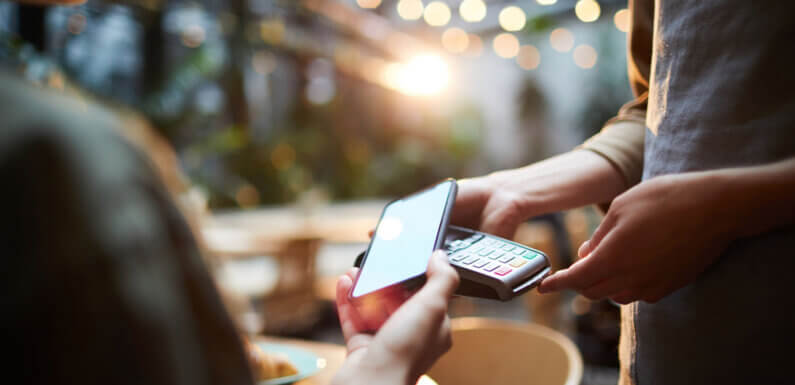 Small business owners often run into the issue of having a limited amount of payment options to offer their clients. It could be that the options they find have high transaction fees or even extensive processing times.
Catering to various payment preferences can be beneficial to a business's growth. A diverse array of payment options eases the checkout process and ultimately reduces cart abandonment rates. However, the question isn't whether multiple payment options should be offered, but rather how.
Payment processing is one of the many aspects of running a business that startups struggle to overcome, but there are options available. Continue reading to discover 7 ways that new businesses can accept payments.
Credit and Debit Cards
Card payments are by far the most common way to pay online. Fundera concludes that over 80% of consumers prefer to pay with a card instead of cash. Visa, Mastercard, Discover, and American Express are the most widely accepted credit card issuers worldwide.
Accepting debit and credit card payments requires a merchant account. A merchant account is a business bank account that allows companies to accept payments from their customers. For startups with a history of high chargeback rates, low credit worthiness, or other high-risk factors, a high-risk merchant account may be an ideal solution.
Mobile Wallets
Mobile wallet payments are becoming an increasingly popular payment option. Consumers can use their mobile devices to make payments within just a few seconds, making it an extremely easy option. Additionally, both consumers and merchants favor payments via mobile wallets because of the increased security. This article discusses the importance of using identity verification measures (i.e. facial recognition) to make digital payments more secure and cut down on fraud.
Common digital wallet providers are Apple Pay, Google Pay, and Samsung pay, to name a few. The downside to using this method of payment is that technical mishaps may occur at times, making it slightly less reliable than other options.
Image: https://unsplash.com/photos/XvS-uKUoUao
eChecks and ACH
Another method is to offer eCheck (electronic check) payments through ACH processing. Customers provide their routing and account number to make payments electronically directly from their bank account.
A benefit to this method is that it can be used to set up recurring bank debits for expenses like memberships, bills, rent payments, etc. It allows for a consistent and predictable flow of revenue and often has lower transaction fees than card payments. ACH payments also require less effort from both the merchant and consumer, as the consumer doesn't have to remember to make a payment and the merchant only needs to set up the system once.
Buy Now, Pay Later
Buy Now, Pay Later (BNPL) is an option that allows consumers to pay for goods and services in instalments. Many find this to be an attractive means of paying as it is typically interest-free (unless a payment is late), and it gives buyers more purchasing power. Common BNPL providers are Klarna, Affirm, and Afterpay.
Merchants can apply to a BNPL provider in order to offer it as a payment option on their website. Although this method makes purchasing expensive items more feasible, it puts consumers at risk of falling into debt. This is because at the time of purchase, the BNPL provider pays the merchant in full on behalf of the buyer. The buyer then owes a debt to the BNPL provider until the installments have been paid off, similar to a traditional loan.
Invoicing
Invoices are a popular option for service-based businesses. Businesses can send clients an invoice by email or text detailing the services provided and the amount due. Clients can then pay with the click of a button and receive a receipt instantly.
Paypal, QuickBooks, and FreshBooks are known for offering easy-to-use, automated invoicing. A benefit to using invoices is that business transactions are well-documented and easy to refer to when tax time comes around. Find out how tech startups can cash in on their development costs through R&D (research and development) tax credits.
Payment Gateways
This is a simple method that allows customers to make payments on a business's website through a checkout system that accepts major credit cards. The process requires a business to sign up for an account with a provider and then follow the provider's instructions on how to integrate the gateway with the business's website.
Some providers (i.e. Paypal, Stripe, Square) do not require a merchant account to be set up, as they allow funds to accumulate in their wallet balance. Payment gateways are a widely trusted service because they encrypt consumer data as it transfers from buyer to gateway to payment processor.
Cryptocurrencies
Cryptocurrencies are digital currencies that are decentralized and not governed by a central authority or reserve. The value of a cryptocurrency depends on the demand of the market, and it is widely accepted as a form of payment.
Accepting cryptocurrency is an appealing decision, given the security of crypto transactions and the elimination of fees typically associated with banks. Because it is a fairly new form of payment, accounting for cryptocurrencies is not a straightforward task, as their value consistently fluctuates.
In conclusion…
As technology advances, more ways to pay become available for startups, companies, and entrepreneurs. The competition between payment service providers to make the payment process as effortless as possible also gives way to more options that suit everyone's needs. Providing an array of payment options for consumers directly affects the long-term success of businesses.