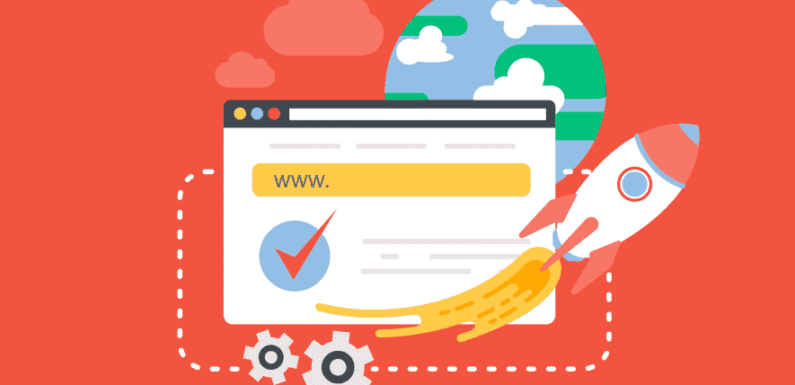 In a world of constant digitalization and expansion of online businesses, the website is one vital component to be considered if you wish your business to flourish in the long run. From website ranking to content marketing and web page speed optimization; every single thing is to be prioritized if traffic generation and roping in enough clients is a concern.
In addition to it, improved website speed and an optimized digital portal can ensure uninterrupted web navigation, thus reducing the chances of web page lags and troubleshooting at the end of the day. So, in order to keep up with the pace, and stay ahead of the rat race, you need helpful tools and technicalities for a consistent digital presence and performance at the end of the day.
Here are 7 useful tools you can consider using if speeding up your website is a priority at this moment.
#1. GTmetrix

If you wish to monitor and keep track of your website speed and how much time does it take for the site to load, then GTmetrix is one tool you can consider relying on. The Report Page of this tool gives you a detailed summary of the performance of your web page, along with an insight on the page loading details, YSlow scores, analytics options and more. According to Mr. Daniel Anderson, online academic writer at Essay Assignment Help, it is to be mentioned that the tool works effectively by closely monitoring your sites' page load speed from thirteen servers. The tool is accessible and available in seven different regions across the globe.
This is yet another effective tool to be considered when it comes to monitoring website performance and optimizing the speed of your site. The PageSpeed Insights tool can be used for both desktop and mobile devices. This particular tool has a score parameter ranging from 0 to 100. Higher the score, better it is for your website's health, speed and performance. To be more precise, if the Google PageSpeed score is more than 85 then it's an indication that your site is running smooth.  However, the score parameter may vary in the long run, if any changes or further improvement is made in the tool.
#3. WebPageTest

If you are aiming to improve website speed and boost up the performance, then using the WebPageTest tool can help you optimize your site as well. This allows you to run website tests for free, and from different locators across the globe. The tool offers several features like Advanced Testing, Simple Testing, Visual Comparison and Tracrroute. This particular platform is currently under further developments and enhancement on GitHub. The home section of this tool would prompt you to enter site's URL, test location and the browser before you proceed to start the test.
#4. Pingdom

If you need to acquire immediate insights on your website's performance, then using Pingdom can prove to be helpful for you. The tool comes with several advanced features like Page Speed Monitoring, Uptime Monitoring, Real User Monitoring and more. The functionality of this tool is quite simple. You just need to enter the desired URL, enter the region from where you are conducting the test and click on the START TEST button to monitor the load speed of your web page.
#5. Dareboost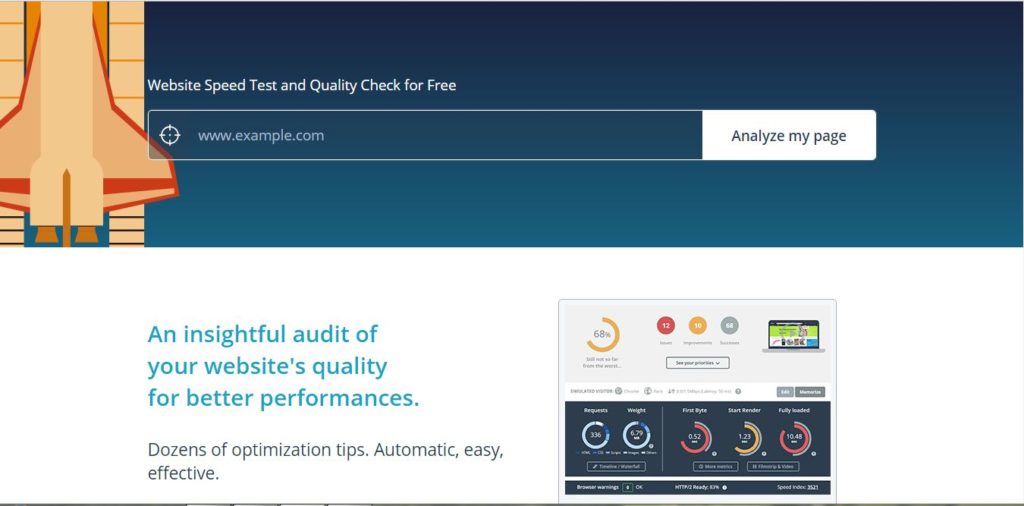 It offers website speed analysis and monitoring for free. From web performance monitoring to website speed comparison, Dareboost allows you to audit websites and track its performance. In addition to helping websites run smooth, the tool gives you an insightful summary in the form of speed test report that analyzes more than eighty data points across security, compliance, quality, browser rendering, data amount and more.  This, as a result, will allow you to gauge all performance, and work on the issues accordingly.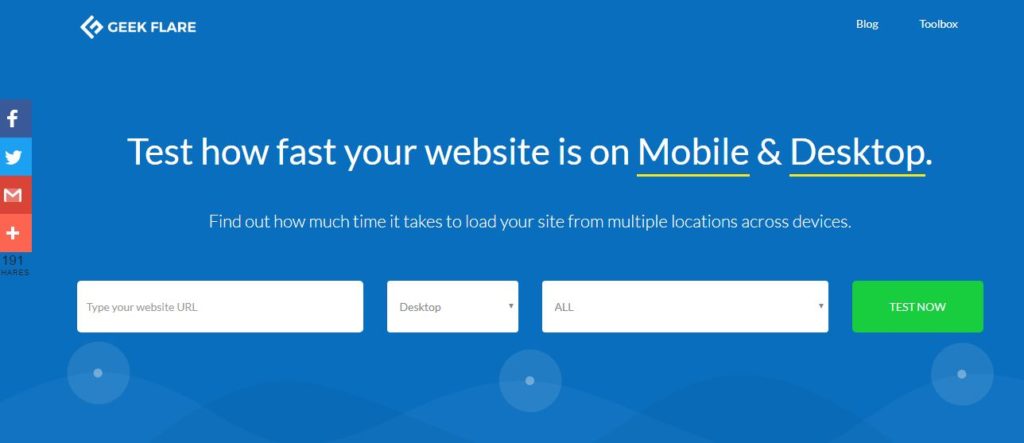 With Geek Flare you will be able to monitor and determine how fast your website is performing on the desktop and mobile devices. Wondering how it works? If you are top essay writing service provider, simply enter the desired URL (e.g.: https://essayassignmenthelp.com.au/), mention the device (mobile/desktop), enter the region and analyze the speed by clicking on the Test Now button. The tool not only displays results of web page performances based on the speed test report across multiple regions, but it also provides all essential metrics such as full page screenshot, fully loaded time, time to the first byte, waterfall requests, page side and more.
#7. New Relic

This is yet another helpful tool that can assist you to monitor your website's progress and takes all necessary actions to fix all issues efficiently. This particular tool offers comprehensive service such as real-time insights, mobile monitoring, server monitoring and more. In addition to it, the WordPress plugins section allows you to monitor the response time of all themes and plugins. Initially, you may choose to request a demo or opt for a free trial in order to run a check.
So, the next time you would find websites lagging or in case it is taking way too much time to load and there's a need for further optimization and improvement, refer to any of the advanced tools mentioned above. You can try out the features, explore their potentials, and help your site get the much-needed boost, thus making your site more optimized, smoother and faster than what it was before.