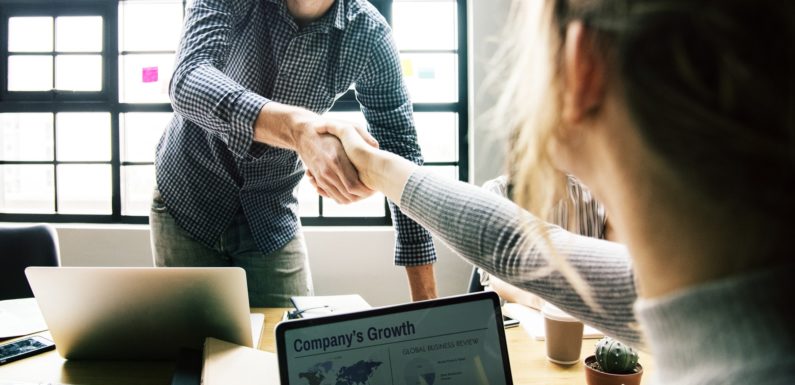 There are a plethora of business-related apps out there, but not all of them are as efficient as they would like to make you believe. While some of these apps actually help with the day to day running of your business, most of them fall short of any realistic expectation. We have put together seven of the best apps that are sure to supercharge your business operations and significantly increase its productivity.
Below are seven apps that can enhance your business operation;
EMERGE is a detailed eCommerce & wholesale management package that introduces users to a multiple channel inventory management platform and accounting solution. EMERGE App can be used by wholesale distributors and eCommerce dealers. It also offers a flexible payment plan for different scales of businesses.
Furthermore, EMERGE App provides features for emerging businesses to deal with offline distribution and online eCommerce sales. The EMERGE App avails users the opportunity to efficiently handle sales thereby improving customer services.
With EMERGE App, you can set financial controls for each customer, document payment status and customers interactions. It also allows you to manage the business workflow from sales to delivery, and all the product information can be accessed from a single location. Additionally, the dropship feature also allows users to control purchases made.
Google app is a cloud-based suite that allows staff to connect from computers and Smartphones. Google Collaboration tool can help improve your business in several ways.
For instance, several tools can assist in documenting, video conferencing with good security for data protection. Google Calendar helps you record appointments, and this scheduling can be shared with your group members, with this tool you can send in meeting invitation and availability of co-worker.
Google docs can import and edit basic files such as Doc, Xls and Ppt files in its word processor, spreadsheet app and presentation tool respectively. More than one person can edit a file without losing alterations made. History of updates made are documented by Google; this can serve as a group note taking for conference call or presentation.
QuickBooks Online is an accounting suite that is ideal for small businesses. It is easy to use and provides features like payroll, A/R and A/P, inventory reports and financial statements and does not require the operator to be a finance expert. QuickBooks also aids online banking by synchronizing with accounts from numerous financial institutions. QuickBooks Online gives you access to your account from mobile devices and harmonizes with many other apps for added functions.
Trello is an easy to use business tool that helps organizational skills and productivity of a team. It is one of the leading project management tools currently available on the market. Trello uses boards, which can represent projects and within the boards, there are cards which represent tasks.
The board contains a list that can be used to monitor the progress of a project or just used to group them. Well-integrated and reasonably priced, Trello is one of the most effective project management and collaboration system available.
Basic features of Trello includes; no cost for simple services, drag and drop functionality that helps with line editing and keeping track of ongoing projects with a project meter. Trello also has a data filtering option to help sort information. Also, Trello also helps with deadline reminders, email notification, voting features, assigning tasks, updating and archiving records.
Shopify is an award-winning eCommerce platform that employs different features and tool that assist businesses in creating and operating online stores as well as selling in person. Shopify also provides tools for offline retail services.
According to experts and business owners, Shopify is rated the best eCommerce solution there is. It offers easy and fast set up of an attractive and responsive online store, which is hosted by Shopify. This relieves you of the duty of running and maintaining the store with an all-day support system.
With Shopify, you can recover abandoned carts automatically, import catalogues, enjoy powerful marketing features and accessible reports with a payment system gateway you can manage.
According to finance online, Pipedrive is the best CRM and sales pipeline management system for vendors and growing businesses. Pipedrive provides you with a summary of your sales and helps you concentrate on your preferred deals. The app is also very easy to use and manage.
Pipedrive allows you to integrate Google features and numerous other apps.  This app helps you distinguish between leads and important deals and proffers an individual approach for each of them instantly. With Pipedrive you can negotiate deals, promote your brand and update certain conditions. It also allows you switch from one module to another without any impact on service quality.
Pipedrive supports about thirteen languages and works with a wide range of currencies. Pipedrive also provides an affordable pricing plan for businesses running on a low budget.
Shipstation is a skilled eCommerce and shipping solution that avails online retailers the opportunity to import and manage their orders. It provides multiple selling channel system where users can import and integrate information with several shopping cart apps and marketplace.
Also, it includes integration for USPS, UPS, FedEx and DHL accounts. You can also have payment gateways, email provider and add your favourite shipping service. Shipstation provides custom branding services on package slips, shipping labels and shipping confirmation mail. Shipping rates are calculated and compared in real time, with return processing done with a single click.