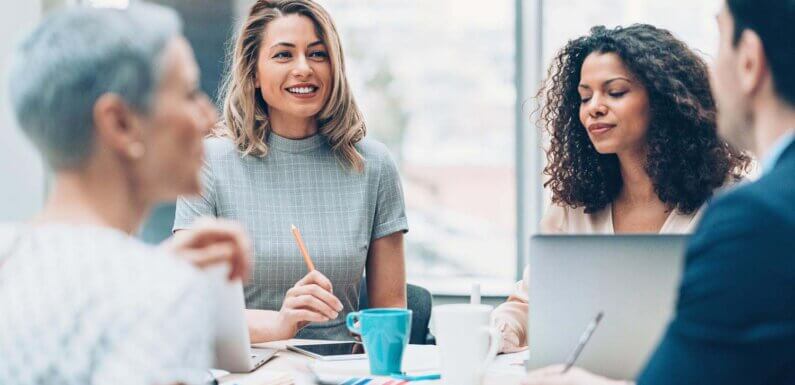 Whether you believe it or not, taking the time to develop a sales process in Salesforce will have an influence on your ROI and overall experience with the platform. Because there is no one-size-fits-all approach to the right phases and milestones with your specific procedure, this is a process that is sometimes missed. Here is our list of tips to help you build a sales process with Salesforce in 2022 and beyond.
1. Learn the Key Object Architecture
Salesforce1 app development basic object architecture, which includes Leads, Contacts, Accounts, and Opportunities, is fully utilized by the highest-performing sales companies.
The lead is turned to a Contact associated with an Account, and maybe an Opportunity, once it has been qualified using BANT.
When designing sales stages, the relevance of the Salesforce Leads object is sometimes misunderstood and underestimated. Before deals formally enter the pipeline, salespeople should concentrate on early qualifying in the Lead object. Because Leads come from a number of sources and have varying levels of interest or fit for sales, sales executives find the Lead object to be the most challenging in terms of process variation and total conversion rate.
This has an influence on how marketing uses Pardot or another marketing automation technology to gather dynamic lists.
2. Establish Lead Stages and a Guided Sales Path
You can clearly specify the processes your reps take to progress or dismiss a Lead if you think of Leads as a pre-qualification staging area. Reverse engineer some of your best deals all the way back to your company's or sales rep's first contact:
Where did they originate?
What piqued their curiosity?
What procedures did you take to ensure that they were qualified?
Did you have a product demo, a consultation, a quote request, or another meeting as part of those steps?
To successfully manage project scope, Sales has transformed the lead into a Contact, Account, and Opportunity, as well as completed other related sales operations duties.
3. Establish Account Types
A Lead must be linked to an account once it has been transformed into a contact. An Account serves as a sort of umbrella for all Contacts at a company, allowing them to inherit the Account's attributes and be stored in the same place.
There are numerous "types" of Accounts represented in Salesforce for most Salesforce customers. We propose that you use the standard "Type" field to designate distinct Account types, but with values that are tailored to your company's needs.
This is an important filter that your marketing team may use to get customer segmentation or suppression lists from Pardot or another marketing automation tool.
Better better, use Process Builder to automate the modification of this value to make data entry easier for your reps.
4. Define the Stages of Opportunity
For sales teams, defining Opportunity stages is a simpler and more familiar procedure than defining Lead phases. Again, reverse engineering Closed Won Opportunities and the specific processes sales followed to clinch the deal are recommended. It could be useful to think about probability when defining staging. It will be easier to specify the distinction between stages and entry/exit criteria if you divide the signal points you use for probability into steps or stages. For reporting purposes, keep stages simple and clearly identified.
5. Keep Track of Sales Activities and Set Expectations
When creating a sales process in Salesforce, it's critical to set expectations for how many actions salespeople should document and the kind of activities they should log. This can assist you in identifying process inconsistencies that may be affecting performance and training requirements. Alternatively, technology trends that need modifications to corporate processes, products/services, pricing models, or other sales-related issues. Also:
When possible, use Process Builder or an AppExchange app to automate task setup. Salesforce1 app development can be a critical value driver in this situation. As an example, as part of your standard account management procedure, you might produce tasks twice a year.
6. Track Sales Efforts Using Campaigns
Campaigns can be used for sales or marketing, and they include elements like "Campaign Member Status" that are extremely customizable. Campaigns can merge Leads and Contacts into a single list for sales to use as a call-down or email list.
Conclusion
Building a sales process in Salesforce will involve careful thought and agreement from your Salesforce oversight, admin, and sales teams. Companies with Salesforce integration solutions that follow this approach with well-defined sales phases, clear sales expectations, data validations at each stage, and strong overall acceptance do significantly better meet sales targets. We trust that this article will prove in formative. Until next time, happy bizops!