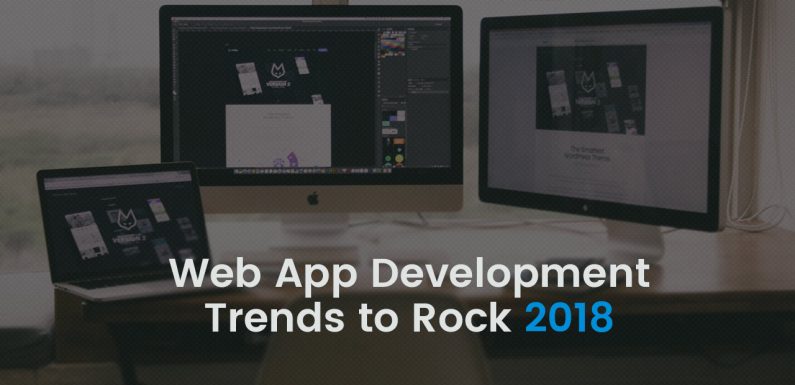 Have you noticed that digital technologies keep on transforming the business landscape? It is something that changes annually. We looked down up this change as growth or trends. And talking about digital technology – it always denotes web, mobile, artificial intelligence, big data etc.
But when we come to an app development company – we seem to feel confused. What to build a mobile or a web application? Which platform can be the best to arm my business?
However, with today's world extremely obsessive about mobile, businesses often like to walk with a mobile app for their customers. But it seems people are forgetting the web – "the basic brick of digital technology". Thus, Forrester as per their latest report sums up saying,
"The software you deploy, and especially the custom software you create, will increasingly be part of your competitive edge."
Uh… Umm… Don't you find that fascinating? Well, almost everything is web-based. If your organization has the ability to look after web application development, then you are sure to reach the heights.
How can your business gain a competitive advantage over the competitors with web application development, when everyone is busy going mobile? It is simple.
You have to stay ahead of the web application development trends. Why we say this. Well, web technology is mushrooming at a high rate. And something that will be in trend this year will be out of trend by the end of 2018. As a web application development company, we would like to tell that web development is one of the major digital platform, prone to frequent changes.
New technologies are evolving daily to replace the existing ones. For example, Material Design which was in craze a year back is now revamping their looks with using animation or Motion UI. Things in web love to break their monotonous nature.
So we thought to explain clearly the upcoming web application development trends that will allow developers to improve their productivity in 2018. Let us see how the latest trends will head the web application development companies in 2018.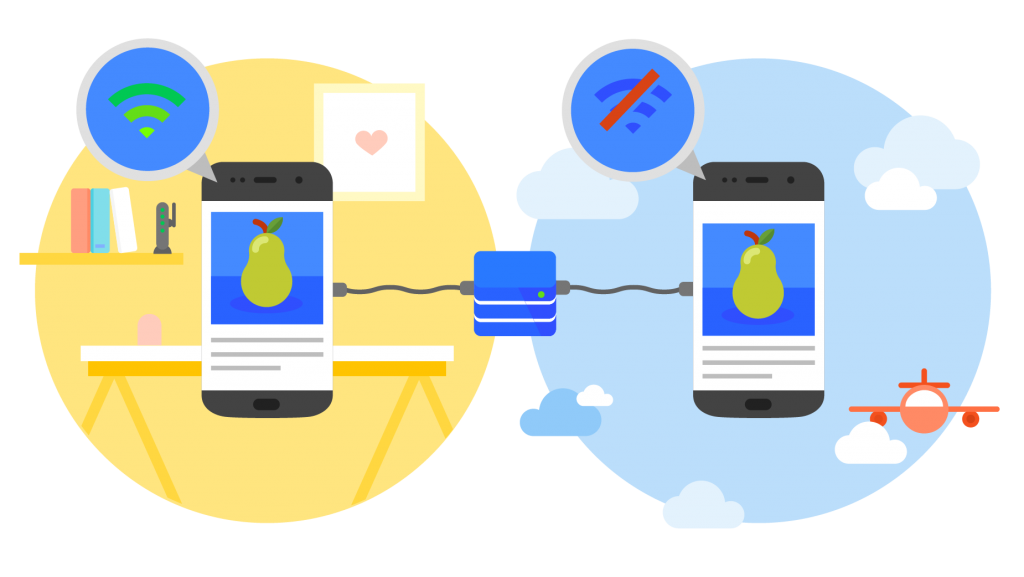 #1. This year Progressive Web App Development is Showing Some Real PROGRESS!
Progressive Web Apps had their curtain raiser in 2015 and have grown huge in their popularity. According to Google, "Progressive Web Applications take advantage of new technologies to bring the best of mobile sites and native applications to users. They're reliable, fast, and engaging."
They are web applications that feel like the native mobile apps. They take advantage of the features on web browsers to deliver an app like experience.
The plus point of PWAs is, they even work offline. WOAH! You get instant loading and have the ability to send push notifications. Web applications has been trying since long to emulate what is working on mobile to give their mobile customers a similar feel and user experience.
Why is this web app development trend important?
Business have hard times making a choice between native apps and mobile web app. Native apps are no doubt going to provide the best user experience, but are expensive to build and difficult to maintain. They also demand separate app for every OS. Mobile web apps work across all platforms and easy to build, but fails to match the native experience.
Here's where PWAs makes their entry.
They are the alternative to native mobile app development. They offer your business with user experience benefits of the native apps. Here's why Google lists in their developer manual why your business should build a PWA.

They are having the ability to be on the home screen when the

PWAs meet the criteria

.

Works even in offline mode. The service workers

activated Konga to send 63% less data for the initial page loads and 84% less data

for the first transaction.

Get

increased engagement

with use of PWAs.

Conversions has never been so smooth, you can read the case study of

AliExpress who gained 104% conversion

on their web browsers compared to 82% on iOS.
#2. "Are You a Bot!?" – Yup, I'm! – Chatbots are going to make it huge this year
Even if you have a human managing your chat application, it is common for your support guy to hear this – "Are you a bot?" – and it is normal for him or her to fret! But let us tell you, bots are intelligent. They are really one of the best web app development trends in 2018.
Chatbots are making the life of the ecommerce developers a real toast as they can develop website with appropriate online assistance. Now users can order food, tickers with just a click. A report by Gartner also suggests that around 85% of the customer interactions will proceed without human assistance by 2020.
Most of the advanced chatbots which we see today has their roots in artificial intelligence. In the coming years they will be able to understand live speech and learn from same person in conversation.
Like eBay and Dominos are using a chatbot in Facebook Messenger for their communication and register customer grievances.
#3. Blockchain is one of the interesting web application development trend in 2018
It feel like you have heard much about Blockchain in late 2017. Many might be talking about it, but few actually understand it. And fewer are using it.
What is blockchain? – Well it nothing but collective data storage. You will come across a number of computers around the world, which have huge data but they are decentralized. Blockchain will be providing higher level of security in such a scenario and will be promoting transactions using complex algorithms, shunning the middle men and guaranteeing more accuracy.
Every transactions in a blockchain will be verified and will rely upon complex algorithms in spite of a huge number of computers being a part of it. A decentralized, yet a secured database that everybody loves to share.
But how does the blockchain affects the life of the web app developers and your business?
Well, this article from Medium tells how blockchain affects your business and the web app developers. Blockchain will not explode, but it will definitely grow to explode in the coming years and poised to impact web app development for years to come.
Most of the Multinational Banks (Deutsche Bank, JPMorgan Chase) have realized the importance of blockchain and has started to hire web application development company to use blockchain and enable full security in their data.
#4. IoT is more crucial for businesses this year
Internet of Things has garnered much attention in the last few years and shows no signs of slowing down. Gartner in a report published that 8.4 billion connected things will be in use worldwide in 2015 and will raise 31% by 2016.
Consumer accounts 63% of total IoT usage and will employ 3.1 billion connected things in 2017, the number will rise substantially in 2018.
And in the late 2017, the launch of Amazon Alexa further confirms that IoT and related web app development is going to become mainstream. The consumers are going to purchase the system to control their thermostats, lights, locks, alarm systems and thus we will witness a huge growth. The use of remote technology with in-built voice technology is going to double the pressure on web app developers.
So if you are into a business where you can embrace IoT reach out to more customers, you should not neglect to stay in trend.
#5. Motion UI is going to make it huge this year
This is one of the most upcoming web application development trend. The whole idea behind this is to help web app developer ensure design with a minimalistic approach and stop users from feeling tired.
Don't let your users get tired with those excessive GIFs and flashing content. Motion UI is poised to become popular. Since animation allows the web app developers include styling of a website with static UI.
What's Your Business Take?
If you want to take a step ahead in 2018 by growing your digital platform, know the trends from beforehand. Web is the foundation for online channels, and if you want web app development, you need to know these trends. These web application development trends can arm your business with growing revenues.
So, revamp your business. Deploy powerful progressive web apps, blockchain, motion UI, chatbots and Internet of Things to evolve as the best in 2018.