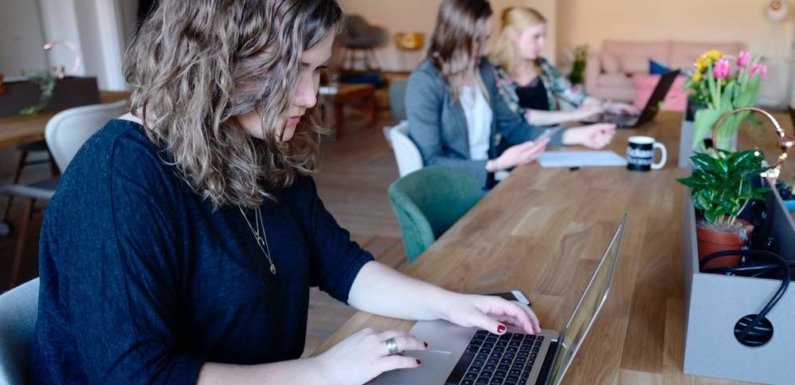 Being an integral part of marketing, mobile apps are something which has actually made our lives easier. Needless to say, it is very important to have a mobile app for your business; to keep the users constantly engaged with your brand. 
There are numerous ways through which one can increase app installs, but have you ever thought about how to promote an app on Facebook?
With thousands of apps in the App Stores, it has become indeed difficult to gain new users. Of course, nobody would download your app, if it is not useful to them. There might be hundreds of other apps that are similar to yours, and the users may just shift to some other app for numerous reasons.
So now you see how tougher the competition gets when it's about app marketing. You just can't get into the top that easily. When it comes to app download, then it's not just about your app's visibility, but it is also about how you are presenting your app in the App Stores. 
For instance, if the app image or the app description is not strong enough to bait the users, they will simply scroll down for other apps. Or even if they somehow find your app and download it, there are chances of them uninstalling your app, if they do not find any specific feature which they were actually looking for.
Facebook Ads Comes To The Rescue
Ensuring app downloads has now become simpler with the advent of Facebook ads. Facebook ads is one of the most effective platforms for increasing the number of app downloads. It has even increased the engagement, awareness and in-app purchases from the user's part. That is the reason why Facebook ads are highly preferred by app marketers.
Why Facebook Ads?
The main motive of Facebook Ads is to drive the number of app installs. A large number of entrepreneurs are now taking the complete advantage of this platform for taking their app to the forefront. 
People are always hooked into Facebook and the chances are higher than the users install your app while they browse Facebook. Facebook ad is an important part of your campaign for driving more app installs and it is one of the huge platforms with a larger set of audience. 
Strategies That Drive App Downloads Through Facebook Ads
If you are looking for increasing your mobile app engagement, then have the right strategies in place. Let's check out some of them:
1. Optimize Campaign For Your App Downloads
Simply by selecting the option for "manage ads" section, you can optimize your campaign objectives for more app downloads. For more clicks or impressions, you can optimize your campaigns. 
In the app installs section, you can see on your screen the request to set up an ad account. Set up your ad account by choosing all the right options. 
Trust Facebook algorithms for serving ads to the users who are most likely to install your mobile app.

Related Read- 8 Smart Tricks To Get One Million App Installs
2. Target Users By Mobile Device
Most of the apps do not work on all the devices. This means that they would either work on Android, or iOS or Windows. Since you are trying to increase the number of app downloads, make sure that your app works flawlessly on certain devices.
If your users download an app that is not compatible with their devices, it can only lead to users' frustration. This will ultimately lead to the users uninstalling your app. Also, it would be a huge waste of money to invest in a platform where your app fails to perform. 
Go for mobile device targeting, check the advanced options section. While you plug in your app, it will automatically target those users whose devices are compatible with your app. 
3. Make Use Of Custom And Lookalike Audiences
One of the popular retargeting strategies is to use the custom audiences which is necessary when you are planning to drive sales. While you run a custom audience campaign for your users who are familiar with your brand, you will have an audience who are highly receptive to your app. 
Once your custom audience campaign is ready, you can run the lookalike audience campaign for connecting new users (who are least interested in your app). For instance, you are showing the targeted ads to your warm audience (people who are your followers, website visitors, or people on your email list); lookalike audience helps you to reach out the cold audience beyond behavior or interest targeting. 
4. Use Videos And Images Representing Your App
This is a direct strategy from Facebook for helping the app developers to increase their app installs. Through the use of mind-boggling creatives, you can possibly bolster your mobile app install campaign. 
By including a powerful device image in your ad, you can get your users engaged. Also, you can showcase your app's value with a powerful number and stats. Visually presenting your app's feature is one of the best strategies to increase your app downloads. 
5. Pick The Right CTA
For encouraging more number of app installs, Facebook has introduced various CTA buttons like Download Now, Play Game, Install Now, Watch Video, Listen Now, Shop Now, Book Now, and others. 
You need to choose an effective CTA that will actually determine your app's purpose. Strong CTA buttons generally include short, crisp and persuading notes for the users to get the app installed on their devices.
Wrapping It All Up
Although there are a number of ways of increasing app installs, through Facebook ads your chances of maximizing app downloads doubles in a cost-effective manner.
Boosting your app downloads through Facebook Ads is not that easy. Not only you need to target the right users but also you need to have the right strategies ready. For best app promotion strategies, you can always consult the best mobile app development company. With expert help, you can get your app promoted in the right way through Facebook Ads.